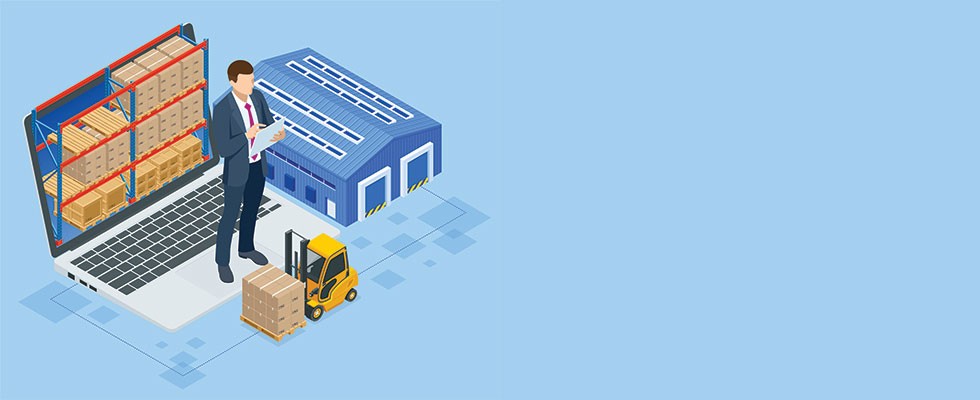 How tracking inventory helps avoid supply chain challenges
Inventory management is vital to ensuring success for a business. Those in the home medical equipment (HME) industry have the added consideration of providing medical supplies to the public that help them remain healthy. Making sure your operations run smoothly saves you time and money—and they can quickly become inefficient if you're not careful.
Implementing thoughtful inventory management practices can help prevent errors and keep your business running effectively for years to come. Listed below are some best practices you can use to help ensure the current and future success of your business.
1. Utilize categorization.
Categorization streamlines the inventory process, making it easy to find the products you're searching for. There are many ways to categorize your inventory, creating a customized system that meets your needs. One highly effective tool is ABC analysis, This technique creates an inventory hierarchy sorting each item in order of importance. ABC analysis implementation would look like this:
"A" inventory is your best-selling items that take the highest stock priority and are regularly reordered, requiring constant quality reviews.
"B" inventory is your medium priority items that are still valuable and are generally reordered monthly.
"C" inventory is your lowest priority items that are minimally reordered and maintain a high volume in stock.
When your stock organization is categorized by the most valuable items, you can optimize your storage space and streamline the order fulfillment process.
2. Take advantage of batch tracking.
Batch tracking, otherwise known as lot tracking,  allows you to track your goods using their batch numbers as they move along the distribution train. The term "batch" describes goods that are purchased simultaneously and use the same materials. Batch tracking is a highly effective practice because it allows you to easily access the item's information, which is useful in cases like product recalls. Consider using an automatic batch tracking system to make the process even faster.
3. Enhance inventory turnover.
Your inventory turnover rate measures how often you sell or use your inventory over a set amount of time. When you calculate your inventory turnover rate, you get a more in-depth look at the market's demands for the products your business offers. Using this information, you can see what stock is and isn't selling, allowing you to optimize your inventory. Use this easy formula: the cost of sold goods divided by your average inventory.
To increase your inventory turnover rate, consider implementing these steps:
Liquidate out-of-date stock.
Experiment with inventory pricing.
Project future customer demand.
Redistribute unused inventory to different warehouses.
4. Keep safety stock on hand.
Safety stock is a small amount of excess inventory that you keep in your warehouse to help guard against market variabilities. As businesses grapple with supply chain issues, safety stock is more important than ever to help ensure you don't run out of key inventory. Without a cushion of safety stock, your business could experience:
Revenue loss
Market share loss
Decreased sales and customer engagement
There are many benefits to keeping your safety stock up to date, which is why it's counted among this list of best inventory management practices. Benefits include:
A safety net against spikes in inventory demand
Stockout prevention
Secured compensation in case of market forecast inaccuracies
A long lead time buffer
5. Reduce your inventory.
For many businesses, it's tempting to have a high percentage of your working capital tied to your inventory, but this may not be a great practice long-term. If your capital percentage bound to your stock is around 40%, you should probably consider inventory reduction. You want to find the perfect balance between low inventory levels and finding yourself understocked to ensure maximum profitability and growth. There are three methods you can use to help make this process easier:
Eradicate disused inventory by placing it on sale, dating it to use as a tax write-off or offering discounts.
Decrease lead times by using lead-time tracking, communicating sales data to suppliers and reducing minimum order quantities.
Improve your inventory forecast by utilizing real-time reporting and tracking, link communication and management tools for larger volume inventories.
6. Use cloud-based systems.
Cloud-based inventory systems can transform your management process, including inventory control and tracking, allowing you to pay only for the features you use and to upgrade when necessary. When you purchase a cloud-based system, you only pay for a preset subscription you choose to fit your business's needs. As you grow, you can upgrade your features with the click of the mouse.
Additionally, cloud-based software includes background system monitoring to ensure everything runs smoothly and assist you with any questions you may have.
Overcoming Common Supply Chain Issues
Recent supply chain issues can have a devastating effect on businesses of all sizes, so ensuring that your current inventory management systems can help safeguard against them is vital.
Inconsistent delivery speeds can be devastating to your business, leading to unhappy customers and lost revenue. By ensuring that you have an appropriate supply of safety stock, you can help guard against the pains of delayed deliveries. Tracking your orders is also helpful when dealing with inconsistent delivery speeds, as it may give you a generalized idea of when your items will arrive.
Lost inventory is another supply chain problem that can affect your bottom line. Delayed delivery is especially devastating to some medical supplies if it results in spoiled and damaged goods. To help combat this issue, you must be vigilant to identify, track and measure problem areas to address the issues and determine an appropriate solution.
Human error is often unfortunately unavoidable with supply chain issues. However, you can help reduce it on your end by using automated inventory control processes. Systems like blind receiving help minimize error and reduce the risk of theft while providing real-time inventory data.
Your business is your livelihood, so ensuring that you're using the best inventory management practices can help keep it running smoothly.