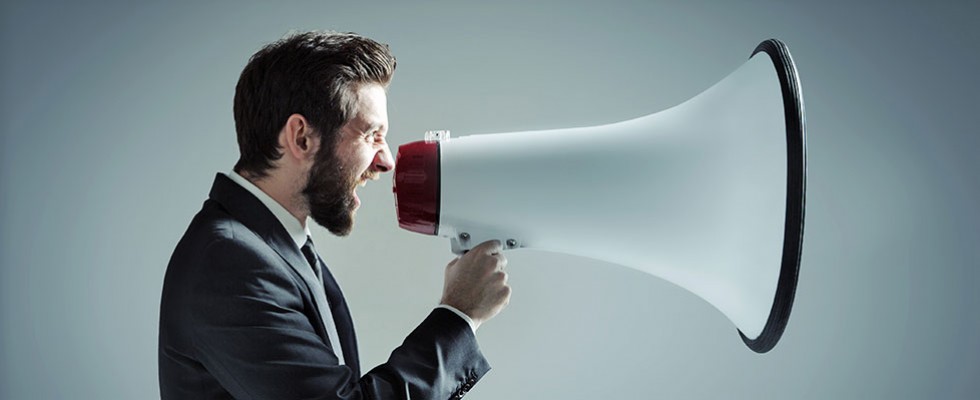 HME's role through the pandemic underscores the need for stronger national investment in home-based care
The value proposition for the home medical equipment (HME) industry has never been stronger. As the COVID-19 pandemic's grip continues to ebb and we move towards a majority of American adults being fully vaccinated, we can be proud of what our industry has accomplished over the past 18 months.
HME suppliers in every part of the country have made outsized contributions to protecting patient health under extraordinary circumstances. To help limit the pressure on overwhelmed hospitals and clinicians, HME professionals treated individuals with acute respiratory conditions in their homes. This support helped speed hospital discharges and kept emergency rooms, intensive care units and other ad-hoc patient care spaces available to care for the most seriously compromised patients.
Beyond these respiratory care efforts, the other most salient benefit of HME—to provide a wide range of products and services that allow individuals with health care challenges to remain at home and lessen the need for more serious clinical interventions—has never proved more important. Think of the hundreds of thousands of seniors and individuals with disabilities who were safer at home during the pandemic rather than in an institutional setting. Imagine all the hospital visits avoided thanks to everything the industry provides, such as wheelchairs, PAP devices, ventilators, wound care products, specialized beds, medical supplies and other essential equipment used at home.
The value of home-based care has been amplified by the COVID-19 pandemic, but the HME industry's critical role in allowing patients to remain at home and take an active part in their communities is a fact we must continue to drive home with policy makers, opinion leaders and the public.
Rising Costs vs. Status Quo Rates
Congress provided much-needed measures of support during the pandemic, with more than $1.4 billion in provider relief funds going to HME suppliers, more than $251 million from the application of 75/25 blended rates for suppliers outside of competitive areas, and $158 million in relief from the pause of Medicare's 2% sequestration cut through Dec. 31, 2021. The Centers for Medicare & Medicaid Services (CMS) also stepped up with regulatory flexibilities on authorizations, deliveries and other requirements that helped providers serve patients in a challenging environment. Medicaid programs, managed care organizations (MCOs) and other major payers followed suit. Leaders from across the industry joined AAHomecare in successfully advocating for these measures.
This relief helped suppliers cope with the impacts of higher product costs, increased labor and delivery costs, and other expenses associated with new operational requirements stemming from the pandemic—but it's short-term relief that doesn't address the long-term reimbursement challenges for HME.
Even as some of the pandemic-related expenses diminish, others will linger. Product and shipping costs will remain higher for the foreseeable future, thanks to lingering supply chain issues and the demand for raw materials. Revved-up United States and international economies and potential inflation could even increase these problems. And respiratory suppliers are likely to feel financial impacts from Philips' recent recall of PAP and ventilator products.
Against these headwinds, Medicare reimbursement rates for most HME products remain set at 2016 levels except for small Consumer Price Index adjustments. Medicare suppliers have no way to recoup higher costs and expenses after the public health emergency ends. And, of course, these rates also impact Medicaid and many other payers influenced by the Medicare fee schedule. Higher costs and status quo reimbursement policy can't continue to coexist without further stressing suppliers—and ultimately impacting patient care.
Loud & Proud
So how do we get past the status quo on Medicare (and Medicare-influenced) reimbursement rates? It won't surprise anyone who has taken an active role in HME advocacy over the last 15 years that there isn't a simple solution or an easy path.
When Chiquita Brooks-LaSure was finally confirmed as the new CMS administrator, the industry reiterated the call for a meaningful positive rate adjustment for suppliers in former competitive bidding areas, while also seeking to make the blended rates currently in effect for rural and other non-bid suppliers permanent. While we hold out hope that CMS will make these recommendations part of the currently delayed proposed rule covering reimbursement for durable medical equipment, prosthetics, orthotics and supplies, it's likely that the road to meaningful rate reform will go through Capitol Hill.
AAHomecare has been laying the groundwork for a legislative solution on Medicare rates since earlier this year through calls, e-mails and Zoom sessions with congressional offices, key committee staffers, and leaders in our association and other industry stakeholder groups. In mid-June, I joined AAHomecare's Senior Vice President for Public Policy Jay Witter for some of our first in-person meetings on Capitol Hill in 16 months.
I've been encouraged in these discussions by the recognition from lawmakers of the HME community's work supporting patients and reducing stresses on hospitals during the pandemic. In addition, our industry still enjoys a high level of credibility on Capitol Hill thanks to the relationships built through sustained grassroots advocacy efforts during the last several years.
However, the potential budgetary implications for legislation that would increase rates remains a major consideration for many of the members of Congress we met with. Convincing Capitol Hill to find the funds needed to achieve meaningful, long-term reform on Medicare reimbursement rates is going to require our most comprehensive, high-energy grassroots campaign yet. Our industry will need to be "loud and proud" in demonstrating the value of HME and the need for reimbursement rates that reflect the operating environment our industry is facing. In short, we need to be united, passionate and all-in for grassroots advocacy.
I've never felt more positive about our industry's role in providing cost-effective, clinically proven and patient-preferred care that allows seniors and other individuals with disabilities and chronic conditions to remain in their homes and take part in their communities. Our performance during the pandemic, coupled with the growing cohort of Americans living actively into their 80s and 90s, makes it clear that we need to strengthen our nation's investment in home-based care. And there's never been a better—or more critical—time to make that case to policymakers than now.
Sustainable, market-based Medicare reimbursement is sure to be a top priority for HME advocates taking part in AAHomecare's virtual 2021 Washington Legislative Conference, set for Tuesday, Sept. 29. Join fellow HME leaders for virtual meetings with members of Congress and health care staffers to make a case for increasing Medicare payment rates and other key policy initiatives. We will set up your meetings and provide the virtual platform for them, along with issue education, talking points and other guidance to help you deliver a strong message on Capitol Hill. Whether you're a veteran HME advocate or new to lobbying your legislators, this conference is your opportunity to help improve the business and regulatory environment for our industry. Learn more at aahomecare.org/wlc.