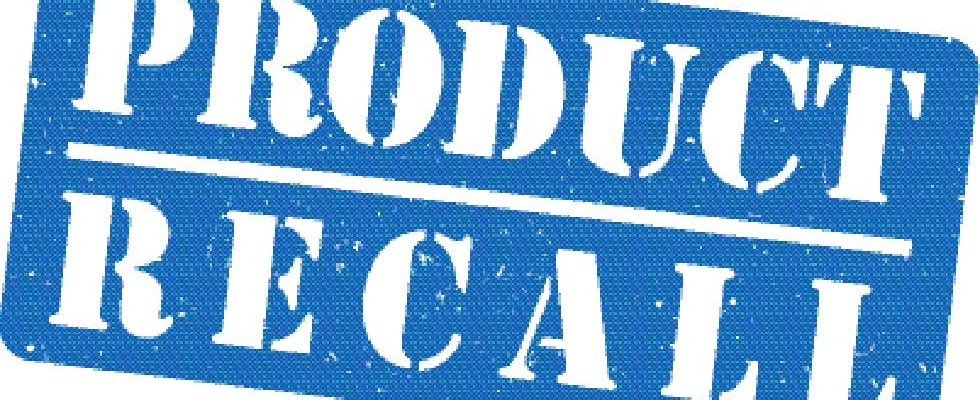 HME providers, industry working out impacts of Philips device recall
Up to a year.
That's how long it could take to repair and replace the entire inventory of Philips Respironics PAP devices and ventilators that the company recalled this summer, according to the American Association for Homecare (AAHomecare).
And while patients might be able to switch to replacement models or even other brands if they're concerned about using the affected devices, pre-existing supply chain issues had deliveries of new devices from multiple brands in the sleep and respiratory arena delayed well before Philips announced the recall June 14, limiting options for both replacement devices and new starts—and creating a perfect storm situation for the respiratory and sleep industry.
"I think the reality is that we're not going to have a solution soon," said Tom Ryan, AAHomecare president and CEO, who met with leadership at both Philips and competitor ResMed while in Phoenix in July for Medtrade West. Ryan said Philips informed him it could take eight to 12 months to return to normalcy.
"We'll be out of business well before that," said Nick Blythe, director of operations for Southeast Idaho Sleep in Idaho Falls, Idaho. The independent home medical equipment (HME) provider specializes in CPAP and BiPAP machines and other sleep therapies—he says about 90% of their business comes from Respironics devices—and is trying to reassure distraught customers, including some who "are referring to their PAP machine as their cancer machine," he said.
Recall Details & Questions
Philips surprised providers and clinicians when it announced the voluntary recall of 3 million to 4 million of its sleep apnea devices and ventilators, saying a foam used inside for sound abatement could break apart and give off possibly carcinogenic materials that might be inhaled by users.
The devices affected include some of the popular DreamStation CPAPs and portable models (but not the DreamStation 2), as well as its Trilogy 100 and 200 ventilators.
"We are working to address this issue as expeditiously as possible," Mario Fante, Philips Global's senior press officer, told HomeCare. "However, given the number of devices currently in use ... and that important elements of the repair and replacement program require regulatory clearances, we are not able to provide an immediate solution at this time."
The initial recall announcement urged users of BiPAPs and CPAPs to "discontinue use of affected units and consult with physicians to determine the benefits of continuing therapy and potential risks." It told those patients using life-sustaining ventilators not to change their therapy without talking with their doctors. The recall also recommended that customers not use ozone-related cleaning products, saying that those could hasten degradation of the foam.
That led to the American Academy of Sleep Medicine (AASM) expressing concern that the recall would disrupt obstructive sleep apnea treatment and also lead patients to fail to meet the Centers for Medicare & Medicaid Services' adherence requirements while waiting for machines to be fixed.
"(We) believe that it is both reasonable and necessary to allow (durable medical equipment) suppliers to repair or replace the recalled equipment without requiring documentation of a new clinical evaluation, sleep test or trial period, and do not think patients should be responsible for the repair or replacement costs," said AASM in a letter.
Then, on June 30, the Food and Drug Administration (FDA) issued a safety communication that softened the initial recommendation to cease sleep apnea therapy, urging users instead to "talk to your health care provider to decide on a suitable treatment for your condition."
The FDA also suggested talking to doctors about using an inline bacterial filter to try to block particles of foam—while also warning that it has no evidence that would be safe or effective in mitigating foam risks, and in fact, that it could possibly impact ventilator performance.
Either way, the FDA said, "you should closely monitor for possible accumulation of foam debris on the filter or resistance-related problems in the breathing circuit after filter placement."
Some HME providers who provide repair services, like Blythe, have said they have opened up clients' machines to check the status of the foam and reassure them it has not degraded, or, in some cases, to pull out the foam altogether.
Fante said that "units subject to the recall must be repaired or replaced by Philips service teams or Philips-authorized service partners."
---
Which models?
The following items have been recalled if produced before April 26, 2021. Other devices in the recall are not listed here if they are for facility-only use or not available in the United States.
Non-life supporting continuous ventilators:
DreamStation ASV
DreamStation ST, AVAPS
SystemOne ASV4
C-Series ASV, S/T, AVAPS
Non-continuous ventilators:
SystemOne Q Series
DreamStation CPAP, Auto CPAP, BiPAP
DreamStation GO CPAP, APAP
Dorma 400, 500 CPAP
REMStar SE Auto CPAP
Mechanical continuous ventilators:
Trilogy 100
Trilogy 200
Garbin Plus, Aeris, LifeVent
---
Market Struggles
The recall looked like it could bring a windfall for ResMed, the next-largest player in the respiratory and sleep market, according to a 2020 survey by Needham & Company. The company's stock rose about 10% in the days after the recall was announced, and analysts at the financial firm Baird estimated that ResMed sales could increase by $100 million to $300 million if about 10% to 20% of Philips users switch to ResMed devices.
ResMed CEO Mick Farrell put out a statement soon after the recall stating ResMed devices are safe to use and are not subject to Philips' recall because they use a different material.
"At this time of considerable increase in demand for ResMed products, we are doing everything we can to increase our manufacturing of sleep and respiratory care devices, so we can get them to the patients who need them most," he wrote.
But providers say it's been hard to get extra ResMed devices, largely due to the microchip shortages impacting many industries, including auto manufacturing.
"There was going to be a market strain where supply did not meet demand back in April," Ryan said. "We were facing a problem and this just made it much, much worse."
Other Questions
Meanwhile, providers had a range of questions regarding the recall, starting with how repairs or refunds will be handled. The recall announcement says that first-generation DreamStation products will be modified with a different foam.
Fante indicated that Philips is still working out the details of the repair or replacement process, which depends in part on the FDA approving use of a new foam to replace the old one. Philips also announced it is increasing production of DreamStation 2 CPAPs, which aren't affected by the recall.
"Philips is currently exploring the possibility of potential loaner devices for certain affected products, in accordance with local compliance or regulatory requirements," Fante wrote in an email.
Meanwhile, AAHomecare wrote a letter to durable medical equipment Medicare administrative contractors (DME MACs) asking about the affects the recall will have on new Medicare patients, what to do if users refuse temporary replacement devices or warranties, and more.
In a set of FAQs updated in response, the DME MACs have said that reimbursement will continue as usual for supplies and accessories for patients who continue to use the recalled machines.
They also said that the responsibility to replace recalled equipment depends on who originally paid for the device; if the patient owns the equipment and it wasn't paid for by Medicare, HME providers are not obligated to repair or replace it—but if it was a Medicare-bought device, the original supplier is responsible.
Keep in Touch
One other concern providers had is whether they might be vulnerable to lawsuits from patients on the unlikely chance they do become ill. Philips has already been hit with multiple class action lawsuits in the United States—including one filed by a professional truck driver claiming the recall interrupted his work—and Canada.
The best strategy no matter what is to communicate with customers as much as possible and encourage them to register their devices with Philips, said Jeff Baird, chairman of the health care group at Brown & Fortunato.
"Be proactive," Baird told providers at a session at Medtrade in Phoenix. "Tell your patients what's happening, because people who register their devices first will be the first to get them repaired and replaced."