Market-leading products for your business
Wednesday, August 21st, 2019
Flexabed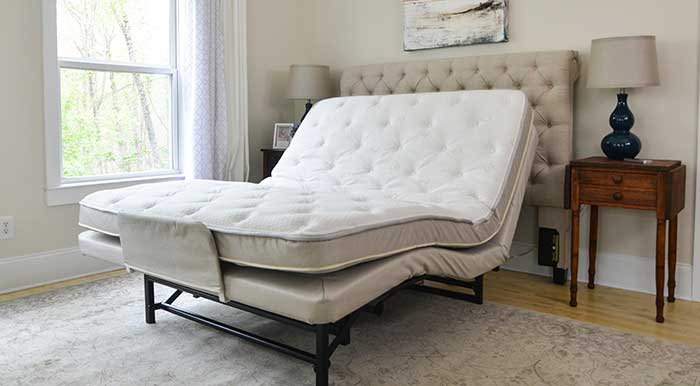 Hi-Low Adjustable Bed
The Hi-Low Adjustable Bed from Flexabed is an alternative to an in-home hospital bed. With a fully adjustable base that can be lowered to 19 inches above the ground, quiet motors with optional dual-timed massage, removable side rails, a wireless or wired remote control, and a wide variety of mattress options to choose from, the bed is perfect for those looking for in-home comfort and accessibility. The Hi-Low Adjustable Bed is available in twin, full, queen and dual-king configurations and comes with a five-year limited warranty on all parts. Visit www.flexabed.com.
---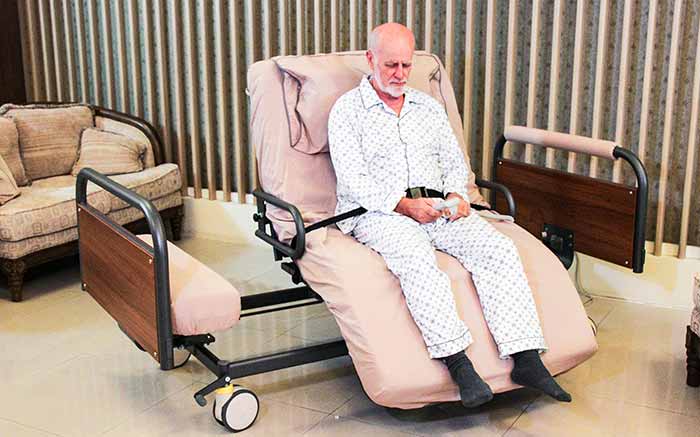 Rotor Assist Bed
GREAT LIFE HEALTHCARE
Great Life Healthcare's Rotor Assist Bed is a game-changer for aging adults. This bed combines conventional powered head and foot sections of homecare beds with power rotation of the bed's surface to allow easy exit and entrance for patients and the caregivers helping them. With the push of a button, they can raise and rotate 90 degrees to a good exit position. In the entry/exit position, the bed lowers the foot section like a lift chair. Caregivers can step into the open frame to be properly positioned to reduce back strain and risk of injury. Visit www.greatlifehealthcare.com
---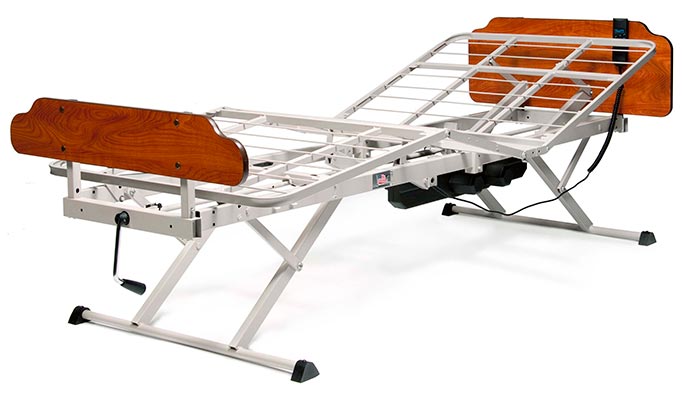 Lumex Patriot LX Homecare Bed
GF HEALTH PRODUCTS
The Lumex Patriot LX Homecare Bed features a robust steel no-sag grid deck sleep surface for mattress support and easy maintenance. The recessed main frame provides maximum pinch-point protection between grid deck and frame, reducing the risk of injury. Available in either semi-electric or full-electric models. Head and foot sections can be raised or lowered simultaneously or independently with one-hand control. Provides both Trendelenburg and slant positioning. Attractive thermofused bed ends provide a homelike look. Visit www.grahamfield.com.
---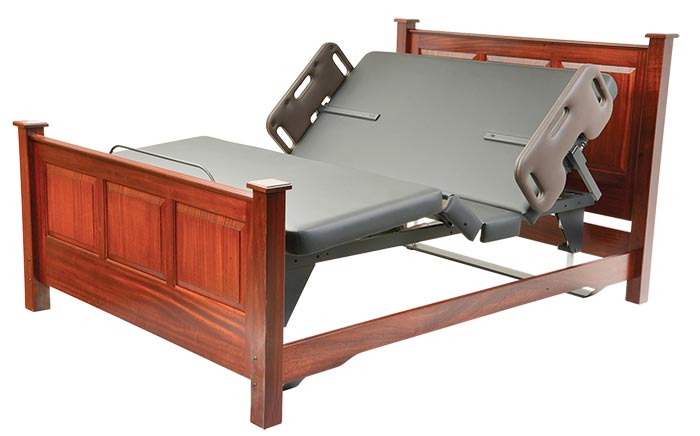 Hi-Low Adjustable Bed
ASSURED COMFORT
Assured Comfort Hi-Low Adjustable Beds promote wellness and provide comfort while watching TV, reading or recovering. The Hi-Low feature is perfect for those requiring therapy, allowing the bed surface to be raised for therapist convenience and allowing for easier transfers in and out of bed. Choose from three models in twin, full, queen and split-king sizes. Beds feature quiet remote-control operation. Assured Comfort Signature Series foundations can typically retrofit an existing bed frame or choose from an extensive line of headboards and footboards. Visit www.assuredcomfortbed.com.