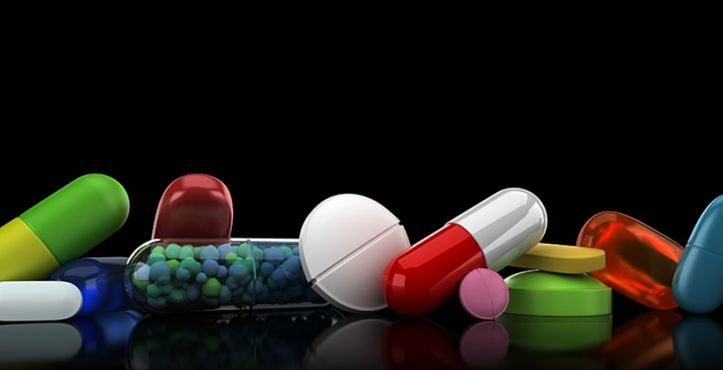 Answers from industry experts
VoiceFriend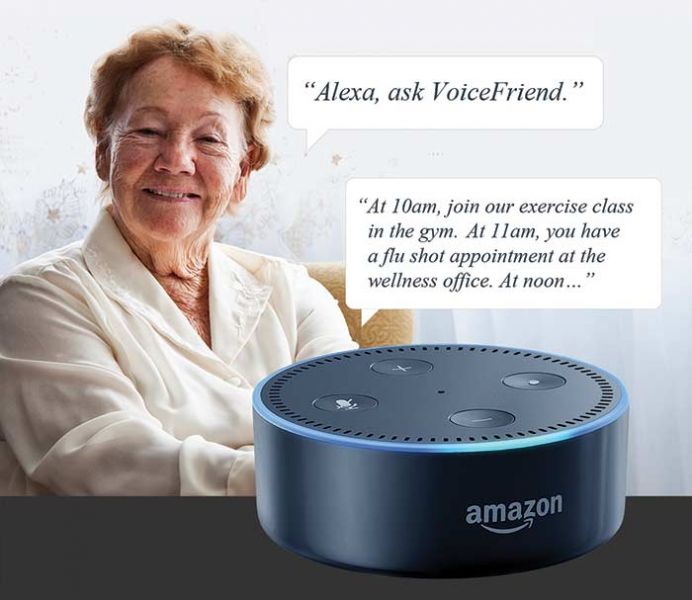 VoiceFriend
Bruce Baron, CEO voicefriend.net What sets your company apart in the industry?
BARON: VoiceFriend is a provider of automated notifications to eldercare providers. Our solution is tailored specifically to the needs of eldercare providers—and it includes wellness checks, emergency alerts, appointment reminders, care plan and medication reminders. The VoiceFriend Skill for Amazon Alexa-enabled devices has been well received in the marketplace and further ensures the health and safety of seniors.
What are the current challenges in the medication management market, and what trends are you watching?
BARON: The holy grail for all providers is to ensure care plan and medication compliance. Automated reminders using voice and text messaging can be a low-cost service to achieve higher compliance. Additionally, virtual assistants, such as Amazon's Alexa or Google Home, are a trend and can provide solutions for seniors with visual, hearing or even mild cognitive impairment.
How does your product aid consumers in staying adherent to their medication routines?
BARON: VoiceFriend has solutions to improve the health and safety of seniors. Our medication and care plan engagement programs, emergency alerts, wellness checks, appointment reminders and tools to improve senior engagement have been impactful for seniors and senior care providers. Our new Amazon Alexa Skill enables seniors to improve engagement, their health and safety, and conformance to care plans.
How can HME providers realize a profit with these products?
BARON: The cost to HME providers to ensure conformance to HME care plans, wellness check-ins and senior engagement can be astronomical. Automated notification services provide an impactful low-cost alternative that will increase the health and safety of seniors and reduce cost of care.
PillDrill

PillDrill
Peter Havas, Founder and CEO pilldrill.com What are the current challenges in the medication management market, and what trends are you watching?
HAVAS: Dealing with medication is a hugely irritating, complex task. It is also very specific in the sense that everyone has unique requirements and preferences, so there is no one-size-fits-all solution. As a result, the main challenge with adherence products is creating one that people can actually use in real life.
The big question is whether the key players in the health care ecosystem are ready to start incorporating new solutions into their workflow at scale. Medication management products such as PillDrill can and do help people on an individual basis, but to achieve large-scale impact, they need to be integrated within the larger ecosystems that govern the patient experience in health care.
How can staying on track with medications prevent other complications (e.g., falls, cardiac and blood pressure issues, etc.)?
HAVAS: The whole point of medication is to prevent undesirable health outcomes and complications, so it's a very direct link. If medication is taken correctly and on time, it will have the intended impact. If not, it won't. Simple as that. But the indirect benefits are extremely important as well, because health is a holistic thing. It's a state of being that impacts a person's whole life. When you take your medication properly, you are more likely to feel good overall, and when you feel good overall, you are stronger and more stable, and less likely to have adverse events or complications that further decrease your health.
How does your product aid consumers in staying adherent to their medication routines?
HAVAS: PillDrill does three things: It reminds the user to take their medication; it tracks what's being taken; and it instantly notifies family members and caregivers when the medication has been taken (and when it has not). Each of these functionalities is designed to improve medication adherence: reminders, because taking medication is complicated and we could all use a helping hand from time to time; tracking, because anytime you measure your behavior it becomes easier to improve it; and notifications, because they enable a person's whole care team to be involved in the medication regimen.
How can HME providers educate consumers about medication management?
HAVAS: HME providers need to make medication management a foundational aspect of their offerings. It is the base upon which all other health-related aspects are built. The proliferation of product information and the various options available to people will follow naturally once medication management is viewed as a necessity rather than a luxury.
How can HME providers realize a profit with these products?
HAVAS: When properly integrated into a broader workflow, HME providers can reap huge efficiency benefits from medication management products. Something as challenging as the scheduling of home visits can be rationalized and optimized once real-time medication adherence information becomes available.
PointClickCare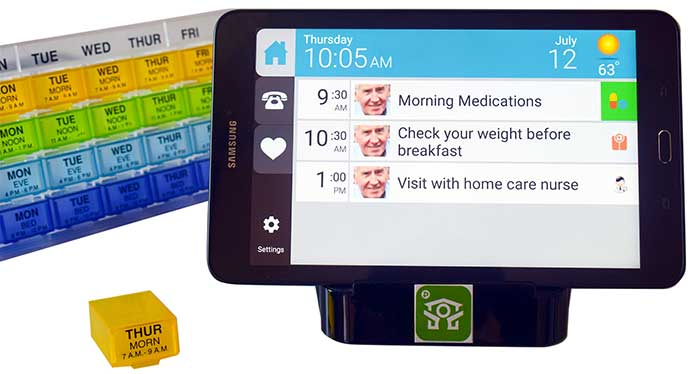 PointClickCare Remote Care
Joel Benzel, Director of Product Development pointclickcare.com What sets your company apart in the industry?
BENZEL: PointClickCare is a unique company; we have our roots in the long-term post-acute care market, offering clinical and financial solutions for skilled nursing homes. We then moved into the senior living and retirement care market, and now we are moving into the homecare market. Over time, we are bringing technology together to help mesh those levels of care and make the transitions easier on the patient, while enabling providers to have insight on their patient's status regardless of which care setting the patient is in at the time. We are very excited about the direction of the industry.
What are the current challenges in the medication management market, and what trends are you watching?
BENZEL: Adherence is on everyone's mind because medication mismanagement is one of the leading drivers of avoidable costs in health care, and much of it is preventable. Adherence is a broad problem that can't be solved by technology alone. Organizations must approach it holistically and understand the root cause. For example, some patients cannot afford their medication, or they do not want to take their medication because it makes them feel unwell. Those patients need solutions beyond technology. Other patients want to be compliant, but struggle with it because they have a complicated medication regimen or are prone to making mistakes because of dementia or other factors. The most effective solutions combine technology with physical caregiving and oversight.
One of the newer trends is toward adherence packaging—sometimes called strip packaging. The patient's medication comes from the pharmacy in multi-dose pouches that are in a roll for the whole week. When it's time to take medications, you tear off a pouch and open it. If you take a lot of medications, you may have more than one pouch to take at a time. But even this solution has its problems. If the patient misses a pouch or takes the wrong number of pouches, the whole system can be off-track potentially causing the patient to take their medications incorrectly for the remainder of the week, or until someone catches the mistake.
The problem with all of these solutions is that they treat all medications as pills. When you visit a patient's home, you see how many different types of medication they take. There are injectables such as insulin, creams, liquids, inhalersand more. A solution that focuses only on pills is too limited and works only for a narrow segment of the population.
How can staying on track with medications prevent other complications (e.g., falls, cardiac and blood pressure issues, etc.)?
BENZEL: When people talk about medication management, they usually talk in terms of managing the condition, however it is really broader than that, it is about your safety and wellbeing, too.
In a recent study published by JAMA, people who receive antihypertensive medications are at a greater risk of falling than those who do not. Thus a patient who is being treated for hypertension may also be instructed to regularly track their blood pressure. If that patient goes to the doctor with an unresolved problem, the doctor rarely has access to the patient's blood pressure and medication adherence history. So, it's difficult for them to tell if the patient is not responding to the medication as expected, or not taking the medication as directed. This is where technology can fill in the gaps by making it easy to track the information and keep patients and their care team connected and informed.
How does your product aid consumers in staying adherent to their medication routines?
BENZEL: From our perspective, it's about keeping you safe at home, including nutrition and hydration and other activities. Remote Care allows one or more caregivers to create a care plan and monitor your status remotely. For medications, we provide a medication organizer with removable compartments for each dosing time. The system can remind the client—not just with beeps—but with words, which medications they need to take. It also reduces errors because the client simply removes the compartment and holds it in front of the tablet, which scans it and tells them whether they have the correct medication. The verification can be done for almost all types of medications. Caregivers can track adherence real time, and be alerted when there is an issue so they can intervene quickly.
How does medication management technology help caregivers manage the routines of multiple clients?
BENZEL: Due to payment reform, homecare agencies are under enormous pressure to do more with less. The typical nurse in a homecare agency might have a caseload of 25 to 40 patients and may only see five to seven a day. Remote Care allows them to stay connected to the client, to see any sudden changes in weight, if they took their medications and track what is happening in the home with patient. The platform allows a whole lot more contact with the client without the cost of additional nurse visits. They can even call them via video and see the client before determining if an additional trip is necessary.
How does medication management technology help homecare agencies boost their bottom line?
BENZEL: There are some new reimbursement options with chronic care management. Homecare providers can potentially provide the day-to-day monitoring as part of a CCM program, but they must develop contractual relationships with upstream primary care providers who are the ones who can bill for these services. There are also some reimbursements options via Medicaid, as many states have various waiver programs to keep people out of nursing homes and group homes. However, what people often overlook are the intangible benefits.
The upstream providers are now realizing that their readmission rates affect their reimbursement. When they are looking at homecare agencies to release patients to, they want the ones doing the best job and readmitting the fewest patients. These will become the preferred providers. It will be difficult for an agency to compete without technology that enables them to provide better patient oversight, and ultimately achieve greater outcomes.