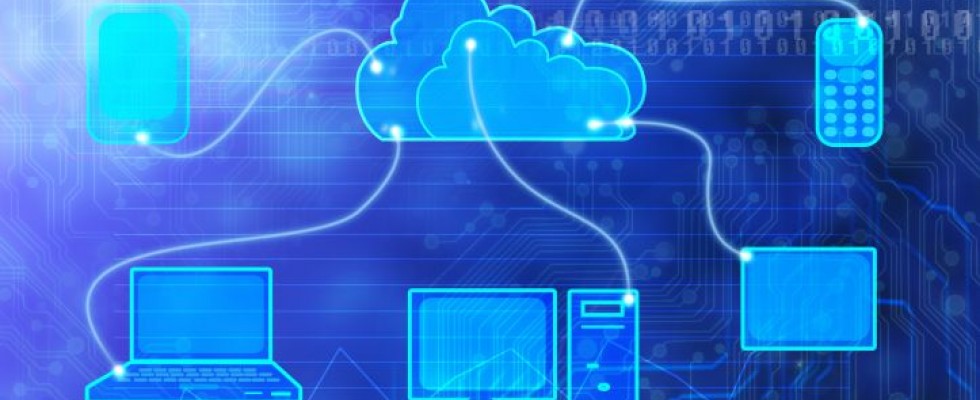 Plus, seven steps for educational, patient-centered content
Recent legislative changes hold immense promise for homecare professionals who want to implement remote patient monitoring (RPM) as part of their care plans.
As the dust begins to settle around new ways to incorporate technology that allow for reimbursement, there are numerous strategic approaches homecare providers can take.
One new route for consideration? The implementation of provider-branded educational content, served to patients through an RPM device, in response to initial care diagnosis and ongoing patient-generated health data (PGHD) collected through the RPM process.
To better understand the potential that branded content holds, it is necessary to cull information from two unlikely-to-be-in-the-same-article sources: the Centers for Medicare & Medicaid Services (CMS) and marketing organizations that specialize in the creation of personalized content.
The Unbundling of Potential
The recent unbundling of CPT code 99091 by CMS indicates a new direction for the agency—a shift that means eligible health care providers can bill to receive separate reimbursement for time spent on collection and interpretation of health data that is generated by a patient remotely, digitally stored and transmitted to the provider.
CMS has communicated via its blog that this move is "a first step toward recognizing remote patient monitoring services for separate payment." The code provides a road map for future planning and implementation, laying out specific requirements for health care providers, who must first:
Hold a face-to-face consultation with patients who are new (or who have not been seen within one year of the implementation of the remote care services).
 
Obtain advanced beneficiary consent for the services, and document this in the patient's electronic medical record (EMR).
 
The provider must also:
Include time spent assessing, reviewing and/or interpreting the data in the billing code.
 
Include time spent communicating with the patient (and family caregiver, if applicable), along with the details of the conversation, in the billing code.
 
Make use of digital tools in such a way that allows the provider to provide ongoing guidance and assessments for patients outside of the in-office visit, including the collection and use of PGHD.
 
Make use of platforms and devices that work as part of an active feedback loop, providing data in real time (or near-real time) to the care team as well as offering patients automatic and ongoing one-way guidance.
 
CMS has placed emphasis on the importance of clinical endorsement of PGHD technologies, including the feedback the software generates for patients. CMS also appears to be incentivizing the use of more active devices that can inform the patient or their care team about critical changes to the patient's health, such as their adherence to a medication or treatment, so that the care team can react and intervene in a timely way.
This improvement activity maps to the 2015 Edition Certification Criteria for PGHD, providing patients access to their health information, and allowing patients the ability to view, download or transmit their health data.
Clinicians conducting this activity using certified EHR technology will now be eligible for a 10 percent bonus in the separate merit-based incentive payment system (MIPS) category of advancing care information (ACI) when they incorporate PGHD and provide patients access to their health information and educational resources.
This last phrase underscores the importance of providing not only feedback in the form of suggesting changes to medications, which are specific to each patient, but also providing access to broader educational resources as a component of a complete care plan.
Providing personalized content is a proven tactic for the ongoing engagement of a robust customer base in marketing programs. Following these practices will allow health care providers to reap the benefits of a content strategy, and possibly position themselves for more reimbursement bonuses.
What We Can Learn from Marketers
Producing content was at the core of nearly every marketing strategy in 2017. According to a study by the Content Marketing Institute, 70 percent of survey respondents reported that they planned to create more content in 2017 over 2016, and perhaps more importantly, 69 percent focused on creating content for their audience versus their brand.
This shift toward more customer-centric content is a strong indicator that businesses are focused on providing useful, relevant content.
There has never been a more important time to tap into the opportunity to build provider preference and increase engagement with patients by delivering an individualized experience across all channels.
A Guide for Educational Content Creation and Delivery
There are the seven areas to consider in the construction of an educational content strategy.
Establish a content goal. This should include what you are trying to achieve, how you plan to get there and how you will know when you get there. This outline should also give you an idea of the resources you're going to need to deliver on the goal. (Who will create the content? Or will you pull from already-created resources?)
 
Develop technology support. Make sure you have the right technology support to allow for the seamless transfer of content to your patients. Many RPM vendors offer a technology platform that allows you to provide access to content specific to the diagnosis, which can be delivered to patients as part of engagement efforts. Some RPM platforms even offer previously created content they can brand for you, mitigating the need to create content on your own.
 
Measure engagement. Marketers typically rely on engagement metrics to evaluate their content efforts, and this is a page health care providers can borrow from their playbook. Your plan should look at how to attribute business measures of success, such as increased patient engagement time in order to capitalize on reimbursement bonuses.
 
Create smart content. Start with an in-depth audit across resource possibilities and patient populations. Use that assessment to identify what content is needed to educate patients, and then identify topics that will resonate with them.
 
Brand with your organizational identity. Make sure you give your health care organization the opportunity to resonate with your patients by using your logo and platform to serve it to them. This enables deeper engagement and value.
 
Incorporate patient insights. With the right technology partners and tools, educational content initiatives should help you identify new patient insights, and potentially new ways to manage care. For example, if a diabetes-focused recipe index is consistently utilized by patients over other resources, it becomes clear that increased guidance in meal planning might be a component worth expanding in your care management.
 
Consider forming a pilot program. Patient insights can be used to identify pilot opportunities. In the above diabetes scenario, you may want to go beyond the educational content created and form a diabetes cooking class with a partnering health care organization or clinic as a pilot program to offer more in-depth instruction.
Customized content offers a three-pronged opportunity: to help the patient population with enhanced care opportunities, to engage more deeply with patients and to possibly be reimbursed for the effort.