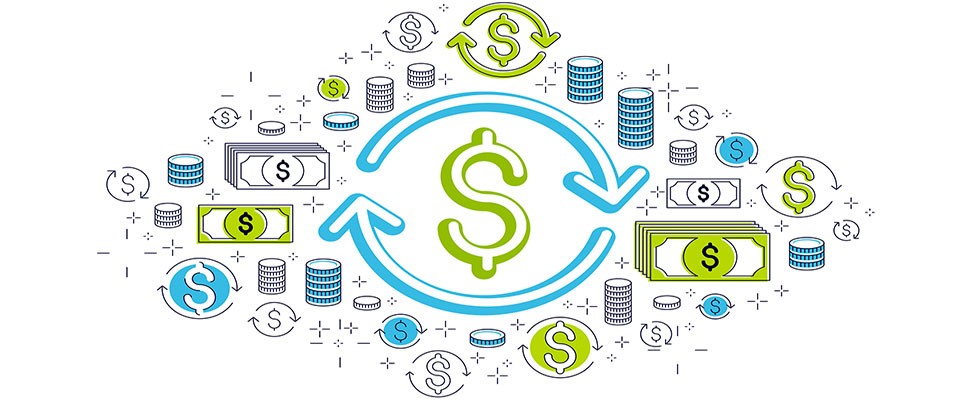 Training can help prevent future issues
Adapting to multiple disruptions and encountering obstacles throughout the day has become a regular occurrence because customer and payer behaviors have changed. These changes force home medical equipment (HME) business owners to upend their business practices—including their revenue cycle management (RCM)—to stay ahead of the game. There are valid reasons why these disruptions are more prevalent, but most are due to ineffective management practices. Conducting a root cause analysis to define the areas of neglect can be helpful. Taking a deep dive into your RCM is a good place to start.
Lack of Training
The reality is that every department in a home medical equipment business is affected by a lack of training or inconsistent staff education. As employee turnover continues to climb and more experienced employees make their exit, more attention is drawn to training and staff education deficits. This highlights the necessity training plays in the overall functionality of the business. Identifying any inefficient training processes currently in use will usually uncover even more issues with your operations. It is even more disheartening to discover inaccurate reporting and analytics as a direct result of those inefficiencies. This creates false data and trends that are then used to manage the business. The next step is to determine what process changes can be implemented to counter the identified inefficiencies.
It Starts at Intake
The intake department, better known as the "gatekeepers," is the first line of defense in capturing solid data from the patient. "Garbage in, garbage out" is a common phrase in RCM. Knowing what can be affected and changed or altered before submission is a best practice that you can train for. Understanding the components of the process for each claim is like putting together a puzzle, where you need to have all the correct pieces to create a positive result that is acceptable to the payer.
Respecting the purpose of the intake department is essential. To avoid the garbage theory, create a program that contains the meat of the claims protocols, as well as the cause and effect for the intake staff to know and use. Provide not only the steps necessary to process a claim, but also the details, such as the local coverage determination website, scenarios and what can occur if a claim is not handled correctly. Gain input from the team on what is not working and other data that may be overlooked by management in the daily operations.
In many cases, the information provided by the patient is not always factual and important details get lost. This can occur when other providers are involved and there is coverage by another payer source, or when the patient provides incorrect demographic information. These issues can cause havoc, especially with a high-dollar piece of equipment. All relevant data and information should be confirmed at intake before dispensing to avoid lost equipment and future lost revenue from the equipment.
Monitoring the Data
There is a positive effect in areas of the revenue cycle when you institute a monitoring protocol to catch and correct errors before billing. The immediate result is a decrease in denials and an increase in revenue. Your training materials should be updated to reflect the new protocols, including an effective date and a schedule for process changes. An example would be to include a scrub as part of the protocol that allows the billing team to monitor, correct and add necessary information to claims that otherwise would be denied. If enforced, many opportunities will present themselves in that scrub, including chances to catch and correct claims requiring prior authorization, modifiers, missing note field information, date spans or primary explanations of benefits.
Unfortunately, a lack of protocols can result in continued denials. The above examples can be controlled. With accurate payer knowledge, including confirming payer requirements, application of a payment or denial for trending purposes will enable the extraction of data on the back end. As the errors are recognized during the scrub, issues that impact revenue collections can be resolved. Finding that error should turn into a training moment with that employee (typically the system will identify the employee who made the error) and a solid education protocol is established for future reference.
Working Denials
Life would be too easy if we could control everything. Denials such as "documentation attached not received by the payer," even though it was attached, are a constant battle. This denial has forced providers to go old school by faxing and tracking the confirmation of transmission or finding a workaround to submit and receive payment. The additional steps result in delay of payments and increased labor costs, which directly affect budgeting and the long-term growth of the business.
Some denials are inevitable and require additional attention, such as noncovered and billing for the denial. Allowing the denial to be worked as inevitable saves time and unnecessary research to confirm the "why." As mentioned, HME providers rely on the intake team to gather solid data. Even with a focus on accurate data collection, there are things that can't be controlled. Problems still occur when a patient switches insurances during a rental or doesn't update their coordination of benefits with their insurance. These issues are addressed once the denial is received, but that shouldn't stop providers from educating patients to update all insurance information as soon as it changes.
Payer Contracts & Audits
Just like solid training program, payer contracts hold the key to payer accountability. Each payer contract must be understood and monitored to ensure it is being upheld; the payers will not contact you regarding the renewal time frame or underpayments.
A positive trigger is the report extracted from your billing software alerting you to hot spots, giving you the ability to recognize negative payer behavior. Use that data to ask yourself if any particular payer is part of the profit or loss for the company, then act on it. That behavior includes payer processing time frames, timely filing deadlines, handling patient balances and the renewal terms. The ability to cancel a contract on your terms allows you to start researching new payer contract possibilities and stop the bleeding. Knowing the difference between accurate and inaccurate information can be the different between ending your month in the black or in the red.
Some providers are dealing with payer audits, which can be a hassle, but can provide data that can assist in determining behavior. Organizing the initial receipt of those letters is essential so as not to cause a delay in processing. Assign the responsibility of audit activity to an employee—reviewing and managing the results will provide great insight for your next move. Based on those details, the data is used to create specific protocols in your training program in the trouble area. Each payer has its own required response time, request types and grading based on submissions; those determine how long you will receive audit requests and from what payers. There may be a lag in receiving documentation from physicians when responding to an audit. The hope is that the relationships with your referral sources are solid for ease of documentation receipt.
Because bottlenecks are inevitable in the revenue cycle, proactively preventing future held revenue is the goal. But first, determine the activity of your held revenue, primarily why it is holding, the dollars associated, the number of claims involved, and, more importantly, timely filing guidelines, which can be a detriment if not addressed as a priority. When timely filing deadlines are confirmed with each payer, document and make all information accessible to the entire staff for reference. The information must be at their fingertips and managed accordingly.
When examples of past mistakes and errors are outlined, including the lack of proper training protocol, inefficient processes and controllable denials, providers can act immediately. Some issues fall on the patient, the commercial payers in particular, Medicare or Medicaid.
Working insurance balances over one year is a waste of valuable time—most, if not all, will be uncollectible due to timely filing limits. Again, the importance of payer education must run parallel with the development of new protocols in your RCM. Based on the data, determine what is required for success and profitability as
you move forward by identifying your top payer behaviors.
The application of solid process-based trends, continuous analysis of payer behaviors and the maintenance of those new payer protocols will result in factual reporting. Obtaining true and current trending behaviors allow you to conduct your own internal audit proactively.