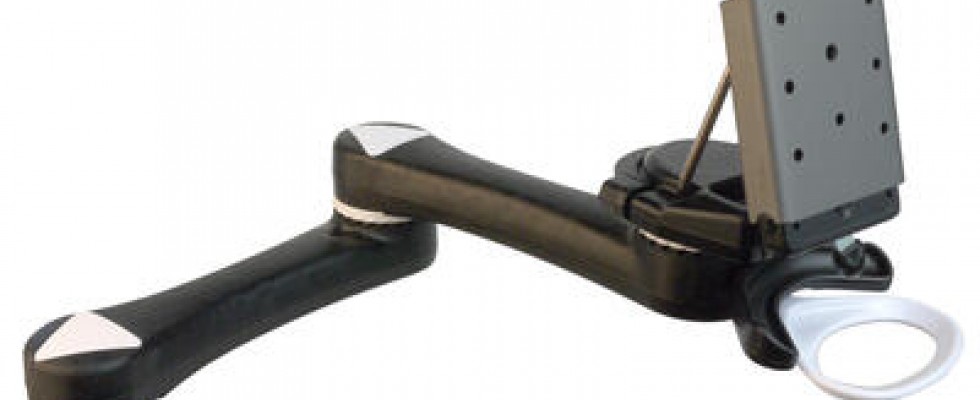 Leading the charge on accessible design
Mobility design isn't just about making better wheelchairs and other devices; sometimes it means improving the add-ons that adapt to end-users' needs.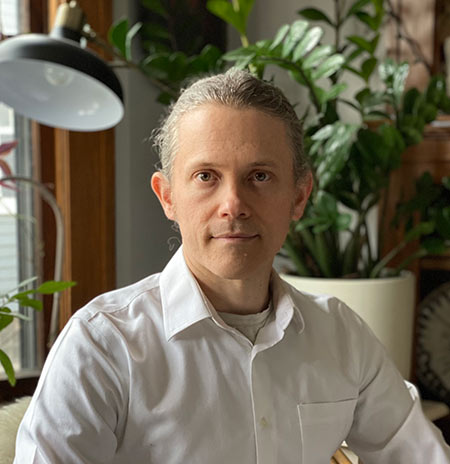 Take BlueSky Designs, the mobility design company best known for creating the Mount'n Mover movable wheelchair mount. The mount allows wheelchair users to move their add-on devices out of the way or up and down depending on need. It and a handful of other products fit with the company's model of expanding access for wheelchair users—while also injecting fun into everyday life.
"I believe we're here to have fun and if we're not having fun, it's worth taking another look at what's going on," said Peter Loeffler, the company's brand-new president. He took over when founder and device inventor Dianne Goodwin announced her retirement in late 2020 following 36 years in the field of rehab engineering and assistive technology.
"Diane had been looking at retirement and we'd been talking for a couple of years about the possibilities for transition and what that might look like, and we came to an agreement," said Loeffler, who has been with the company six years. "I feel really, really blessed and fortunate to receive that trust to take her baby she created and really amazing team that she's gathered to serve our customers, to take that and run with it."
In the future, BlueSky may explore ways to help the gaming industry expand its offerings to those living with mobility limitations; Sony and Nintendo have only recently introduced adaptive controllers for the XBox and PlayStation consoles. Loeffler said he also wants to build relationships with the home medical equipment dealers who sell BlueSky products.
Loeffler has a master's degree in mechanical engineering from Johns Hopkins University, which he said gave him insight into basic design. He first jumped into the assistive technology market when a friend of his, David Anderson, began battling ALS. Loeffler and his family launched a Kickstarter campaign to raise money for a rig that would allow Anderson to DJ a New Year's Eve party using only his eyes; BlueSky Designs was brought in to handle the design.
"Diane and her team built a great rig for his computers that he used to control the music. And a couple of years later, we were still talking and I came to work with Diane," said Loeffler.
That inventiveness is part of the company's DNA, with a wide range of wheelchair mounts, trays and stands for almost any purpose, including for cameras, cell phones, tablets and more.
BlueSky Designs leaned on its think-outside-the-box approach during the COVID-19 pandemic, when the virus restricted the company's ability to get hands-on with people.
"We had to get creative," he said. One of the projects the company completed in 2020 was a fundraiser for people in need of accessible systems. The fundraiser helped deliver systems to 12 people in need. "What was really fun about that for us is we got to work directly with such a large group of people and directly with the consumers—the people that are using our devices to change their lives," Loeffler said.