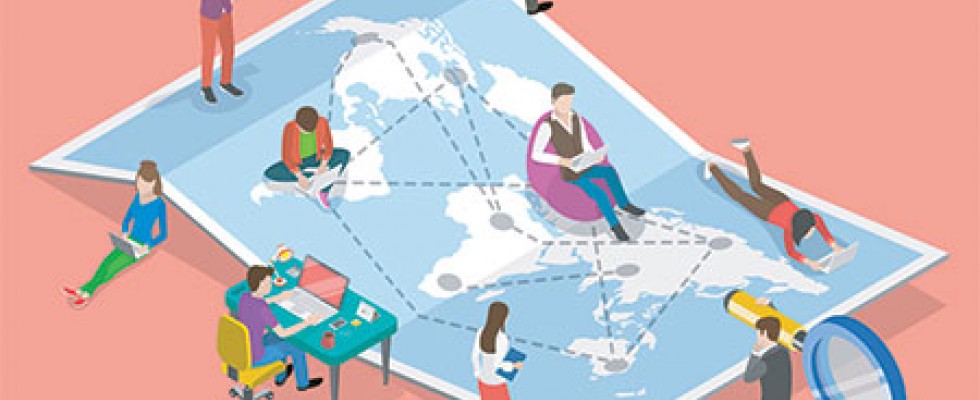 An offshore workforce can help improve outcomes
My wife and I opened our home medical equipment (HME) company 12 years ago. I remember learning about the concept of "survival of the fittest" years ago, but I never thought it would play out directly in front of me in the industry I have been a part of for 25 years.   
The company survived competitive bid delays (and a 9.5% cut to pay for the delay), competitive bidding, the rural rollout and of course the COVID-19 pandemic. Some of these obstacles have been affecting the industry since 2011. Now, HME dealers also have to contend with new state laws for sick leave, rolling blackouts instituted by utility companies, destructive fires and federal unemployment paying more than usual during the public health emergency. All of these obstacles can make it harder for an HME owner to find and retain new staff.
A Look at Staffing Issues
The minimum wage has been trending upward in New York and California—and there are federal bills on the table to raise the minimum wage nationwide. Meanwhile, reimbursement has headed in the opposite direction. Where HME providers once received a $250 monthly reimbursement for oxygen, they now receive $81.14 for a concentrator coded E1390. That's an almost 60% reduction from 2008 to today.
How can providers make up the difference? Many are operating at peak efficiency, with little left to squeeze out of the business to make up for the disparity. The result has been many HME providers closing or selling at a loss.
Turnover has always been an issue in health care. Depending on the source, turnover can range from 17.8% for registered nurses all the way up to 59% for medical assistants. You may have hired someone with great expectations, only to lose them in six months for a multitude of reasons. It's hard to find good people who have good work ethic—and even harder to keep them. The cost of finding suitable employees and then training them, only to have them leave once they become proficient and productive, is a cost that cannot be easily recouped.
Remote Workers: A Possible Solution
The rural rollout gut-punched my business and forced me to find alternative solutions to our staffing problems. I began by hiring competent, qualified personnel based in the Philippines to fill positions vacated locally. The first remote worker processed certificates of medical need. I saw benefits after only a few weeks of training. Next, the company onboarded a performance and accountability report processor. Held sales plummeted. I began hiring for all vacated positions and trained all personnel on the Medicare local coverage determinations  operating system—and for company policies and procedures, including key performance indicators.
It wasn't long before we transitioned the intake and billing departments over to the team in the Philippines. The company was also fortunate enough to retain the best of our local employees. Eventually, I added staff to the phone lines with operators, the troubleshooting line with technicians and the clinical department with clinically trained personnel. This would have been difficult using local personnel. Onboarding our new team was made simpler by the fact that they already had experience working with the American public, worked our local hours of operation and participated in our existing team meetings through video conferencing. With this change we saw a glimmer of hope.
As a result of hiring these remote workers, our costs went down and our financial objectives became attainable. With the transition came a steady flow of candidates to choose from. The stream of qualified candidates allowed the company to be very particular about whom we interviewed and whom we presented with an offer. This took the stress out of hiring.
The decision to migrate the workforce was not taken lightly, and shouldn't be for any owner who wants to provide job opportunities for their local community. However, it has proven to be the right decision for our business. Migrating the workforce allowed me to get back to growing my company and focusing on customers and referrals. Importantly, the store's key performance indicators not only stayed strong, but in most cases improved—held sales and days sales outstanding went down, while the collection ratio went up. Customer satisfaction also increased.
If you are on the fence about migrating to a remote workforce and need some insight into the decision, reach out to other HME owners and business owners. I made the decision to start with the first remote worker. After that first remote worker was with us for a few weeks I realized the benefit and potential to thrive.