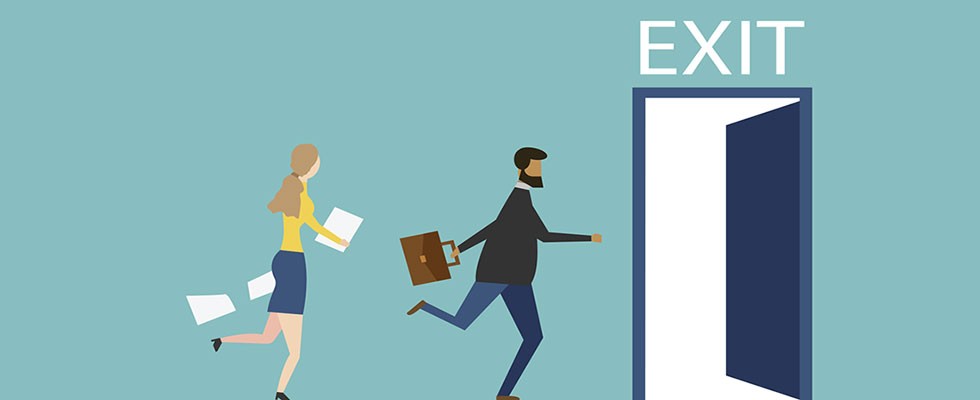 A blend of flexibility and mission helps agencies recruit younger workers
Thursday, April 2nd, 2020
With caregiver shortages looming, homecare companies need to plan for the future and start hiring a new generation of staff. In a tight job market, home health agencies (HHAs) are gaining momentum in the vital task of recruiting younger workers. To do so, they are focusing on core industry strengths such as altruism, mobility and flexibility and embracing the demographic's need to grow professionally and personally.     
"As millennials and Generation Z account for more than half of the global workforce, it's crucial that home health care organizations make strategic shifts to meet the needs of these demographic groups," said Carolina Lobo, executive vice president of people and brand for Caring Brands International and Interim HealthCare. "These generations think like consumers and they want a candidate and employee experience that is personalized to their needs." 
That means promoting policies that millennials, whom the Pew Research Center defines as being born between 1981 and 1996, and Gen Z, the oldest of whom are 24 years old, are looking for—such as allowing working arrangements to be tailored to employees' unique preferences and helping workers navigate different life stages. These approaches can be highly effective in improving recruitment and retention.
Lobo said that can draw agency professionals at various stages of their lives, and even help build a recruiting base for the very long term.
For example, Lobo said, workers may start out in home health, then take a break to return to school or to start a family. They often return to homecare and appreciate its flexible hours, she said "knowing they can still be home when their kids get off the school bus." 
What Workers Want
The need for greater recruitment and retention success with young workers has never been more important for the home health care industry. The market will expand into a $173 billion industry by 2026, with an annual growth rate of 7% for the multi-year period trailing back to 2018. The pace of expansion is expected to be faster than that of the hospital care and physician service sectors, according to Business Insider. 
Millennials matter because this age group, which is roughly 25 to 39 years old, is currently the largest generation in the U.S. workforce, according to Workable. 
These younger workers may have different priorities than others in the workforce. Research published by FlexJobs found that 78% of millennials are more loyal to employers who offer flexible work options, in contrast to 71% of older professionals who expressed a similar view.
In addition, 70% of millennials surveyed by FlexJobs would consider leaving a job if it lacked flexible work options, while about 50% of older professionals had a similar response. 
Millennials and Gen Z also share a strong desire to have an immediate positive impact on the world. 
This is a favorable trait that has already helped providers attract younger workers to homecare—and it will no doubt help it attract more professionals in the future, said Patricia Bradford, chief human resources officer for Elara Caring.
"It's typically most important to these groups of individuals to quickly see their impact on an organization, and likewise that organization's impact on the world," Bradford said. "Many roles within this dynamic have an almost immediate impact to the work in same-day patient care outcomes. This is something that many other industries struggle to accomplish."
David Martin, clinical manager at AMN Healthcare, is familiar with the workflow of home health care work programs. When it comes to securing millennial and Gen Z talent, he sees the industry's biggest strength to be its blend of flexible hours and an altruistic mission. 
"For millennials, home health can provide the autonomy and meaningful work they are looking for," he said. "In home health, there are opportunities for one-on-one care where you can really connect with your patients and spend the quality time you need with them. You're providing an intimate level of health service where you can have a meaningful impact on [patients'] daily lives. When you go into people's homes to provide care, you're in a very personal setting, and you're helping people overcome their day-to-day struggles."
Focusing on Flexibility
At Elara Caring, the human resources team also highlights the flexibility its professionals have to do their jobs amid advancements in digital technology, Bradford said. That also sets the industry apart from some of the more conservative sectors of health care. 
"Since home health, versus traditional hospital or brick and mortar sectors, is mobile, it allows for a lot more flexibility to care," Bradford said. "Team members no longer have to travel across town for a meeting; they can video conference or call in to connect. The culture around home health is much more flexible."
In fact, many of the biggest providers tout flexible working arrangements in their recruiting materials. 
For example, in a recent job posting, LHC Group described "flexible jobs offered by the company … including full-time positions with telecommuting arrangements and on-site opportunities with a part-time schedule." BAYADA has marketed itself as a "flexible workplace" that's committed to a diverse set of positions, including "telecommuting jobs."
And in a recent news release, CareCentrix announced that it was named to FlexJobs' annual list of the top 100 companies to watch for remote jobs, saying that "cost savings, access to a greater talent pool, stronger retention rates, and higher productivity are a few of the compelling reasons companies are strategically integrating remote workers into their workforce."
Developing Workers
Hannah Johnston, BAYADA's associate director of regional field recruiting, said the company also prioritizes helping workers gain new skills by offering professional development and continuing education—including a scholarship program for those who wish to advance their degree. Moreover, BAYADA offers 24/7 clinical support and "a host of classroom and online continuing education opportunities," Johnston said. 
Additionally, its Aspire Talent Development program supports nurses who transition from direct patient care into a clinical or business leadership role, the company said. 
"Thanks to advanced technology, homecare offers nurses the chance to increase their skills by providing one-on-one care for high-acuity patients, such as those who need tracheostomy and ventilator care," Johnston said. "They benefit from training in the field with an experienced nurse preceptor, and simulation lab training that uses computerized manikins that mimic real-life medical emergencies."
Finding Balance
These benefits—flexible work, meaningful work and opportunities for growth—can help balance some of the potential negatives of work in home health, such as low pay and potential harassment from patients. A 2019 article by Vox focused on the challenges homecare workers face, calling it "one of the fastest-growing jobs in America" but "also one of the hardest."
All agencies are familiar with turnover issues; Amedisys CEO Paul Kusserow has regularly cited staff retention as a challenge in the provider's disclosures to shareholders. The company has made investments to build a more flexible, technology-enhanced and mission-driven workforce—and that may be helping curb the trend. In the last period in which full-year data is available, voluntary turnover dropped to 19.8% at Amedisys, down from 22% the prior year.
"In 2019, our focus on driving down our voluntary turnover numbers continues, especially within our clinical staff by improving our training and orientation, defining career paths, and optimizing flexible schedules," Kusserow noted to shareholders.
But homecare services won't be for everyone, and agencies should not try to force the industry on people.
Justin Meeks, division vice president for recruitment at AMN Healthcare, notes that "with autonomy comes a great deal of responsibility." 
"You may be in situations where you have to make decisions with serious consequences on the spot—there isn't a physician or nurse or any kind of specialist right down the hall," Meeks said. "You also don't have the camaraderie of working in an office or on a unit, though you will have team meetings and you often cross paths with colleagues in the field. Also, you're traveling a lot, whether that means going between apartment buildings in a city or driving miles to homes in rural areas."
"But all of these things can be big plusses for many people. The independence of working in home health can be very appealing," Meeks noted.