Market-leading products for your business
ITA-MED CO.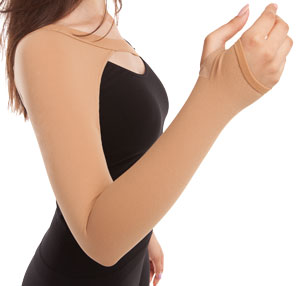 Gabrialla Post-Mastectomy Compression Arm Sleeve
Designed with graduated compression to best aid during the healing process. Graduated compression is recommended by doctors as an effective method to help increase blood flow, improve circulation and promote faster healing following a mastectomy. With a compression of 20–30 mmHg, this sleeve is designed to help patients feel secure and comfortable as they heal. Visit www.itamed.com.
---

Angelica Recovery Garment
BODY AFTER BABY
Designed for natural postpartum recovery to speed up the healing and recovery process by reducing pain and discomfort, stabilizing loose ligaments and skin, and improving circulation to reduce swelling, helping new mothers return to the daily activities of motherhood in comfort. The Angelica is made with breathable and lightweight MicroNet fabrics, making this garment discreet and comfortable under all types of clothing and ideal for extended periods of wear. Visit www.mybodyafterbaby.com.
---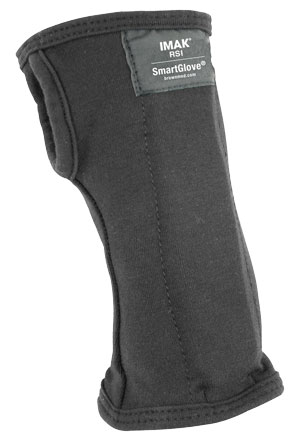 IMAK RSI SmartGlove
BROWNMED
The patented IMAK RSI SmartGlove helps prevent and relieve wrist pain associated with carpal tunnel syndrome, arthritis and tendonitis by encouraging proper hand and wrist position. The glove features a flexible support splint, washable, breathable cotton material for all-day comfort, and a massaging ergoBeads pad under the wrist, which cushions and improves circulation. Visit www.brownmed.com.
---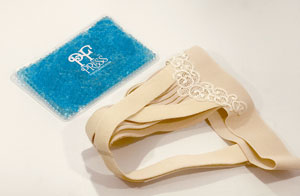 PF Press for Prolapse, Swelling & Pelvic Floor Support
IT'S YOU BABE
The reusable PF Press warm/cold pack provides soothing relief from swelling, itching, inflammation and burning pain from prolapse, post-surgical swelling and inflammation. It also aids in the treatment of pelvic floor therapy for those suffering from pelvic congestion syndrome, post-surgical swelling and organ prolapse. Retail price: $6 each, sold in lots of two for $10 per pair (one to wear and one to cool). Visit www.itsyoubabe.com.