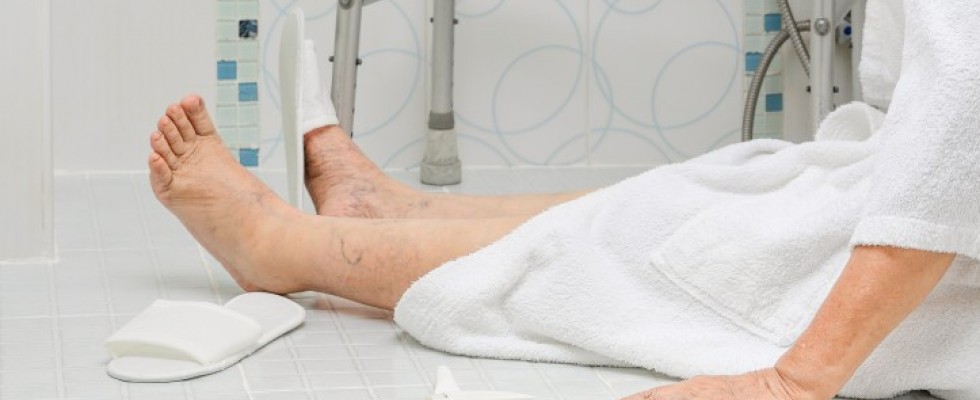 What we can learn from the Fall Prevention Challenge
Friday, September 1st, 2017
With the help of modern medicine and healthier lifestyles people are living longer, more fulfilling lives.
The benefits that come with these advancements cannot be overlooked—more quality time with family and friends and more time for activities to help improve the overall well-being and outlook on life as people get older. However, over time, even the most active person may begin to suffer from physical limitations, and many will face a greater risk of falls.
Each year one in four seniors in the United States falls, and less than half seek medical care. Studies show that 95 percent of hip fractures are caused by falls, which can reduce life expectancy by 10 to 15 percent. The risks associated with falling are not just physical—the fear of falling itself is a major concern for older adults and their caregivers.
Falls and their resulting injuries burden older adults and the U.S. health care system as a whole. According to the Centers for Disease Control and Prevention, falls cost the U.S. health care system $34 billion in direct medical costs in 2014. These costs are expected to rise to more than $67 billion by 2020.
Solutions are vital to empower older adults and their caregivers to feel safe when walking and confident that they are steady and will not fall. A
Focus On Prevention
Currently, the emphasis on solutions focuses on fall detection and treatment. But what if the focus shifted to address fall prevention? This question served as the foundation for a Fall Prevention Challenge. Earlier in 2017, AARP Services, Inc. joined UnitedHealthcare to create an opportunity for the public to help identify solutions to this global problem.
Harnessing the Global Community
Falls and fall-related injuries affect families everywhere. AARP Services Inc. and UnitedHealthcare designed the Challenge to stimulate global participation to develop and refine real-world solutions for this underserved population.
Everyone—entrepreneurs, technologists, designers, researchers and clinicians—was encouraged to participate and contribute. The Challenge sparked dialogue among a cross-section of the industry, which fostered innovation.
By harnessing the power of a global community, the Challenge helped engage people from diverse backgrounds around the world with more than 200 contributions from participants from more than 90 countries. For three months, global participants collaborated and developed ideas around new, adoptable tools to help empower and equip caregivers and seniors, with tools, tips and resources to minimize the risk of falls.
Real-world Solutions
In developing the Challenge, AARP Services Inc. and UnitedHealthcare were determined to find at least two viable concepts that would help prevent senior adults from falling. The final winners would receive cash prizes and development support based on two categories: Most Promising Idea and Most Viable Solution.
Throughout the Challenge, it was important to ensure that the ideas could be affordable, could easily integrate into people's daily lives, and did not require a behavior change. Importantly, AARP Services Inc. and UnitedHealthcare sought to ensure that the ideas had the potential to improve or maintain quality of life for caregivers and their loved ones, and that they kept overall health and wellness at the solution's core. Additionally, it was necessary to ensure that the innovative ideas and solutions selected were scalable and had the ability to reach large audiences. A committee comprised of health care professionals, physicians, researchers of aging and innovation leaders worked together to help decide on the top submitted solutions.
It was a challenge in itself to decide the winners, but the final awards were announced in June. Luna Lights, designed by Donovan Morrison, CEO at Luna Lights in Chicago, won Most Viable Solution, and Path Feel, designed by Katlyn Green of Walk With Path in London, received Most Promising Idea.
Path Feel's idea is to create an insole that provides vibratory feedback to help improve balance in older adults. According to Walk With Path, users will be able to better tell if they are balanced when their feet touch the ground, which reduces the feeling and fear of being unbalanced.
Luna Lights designed an automated lighting system to help keep older adults safer at night. The system detects when the user gets out of bed and immediately turns on wireless lights throughout the home. Additionally, caregivers receive a text notification if the user has been out of bed for a long period of time, enabling them to check-in as needed.
In addition to prize money, winners receive support including:
Access to AARP Services Inc.'s iCare Research Panel for usability and/or concept testing.
 
Participation in four hours of mentorship provided by AARP Services Inc.
 
The Most Viable Solution winner, Luna Lights, could be added to CareConnection, a caregiving solutions resource website. As the Most Promising Solution winner, Green will receive $10,000 toward design services to bring the Path Feel concept to life.
Even though there were only two winners from this event, there were a lot of lessons learned, inspirational content shared and global collaboration witnessed.
AARP Services Inc. is optimistic about the engagement and innovation that the Challenge inspired and hopes to continue to move forward to help with a health issue that touches families around the world.
The need for fall prevention solutions like these will grow as the global population continues to age. The more this topic is at the forefront of the health industry, the more likely older adults and their caregivers can find support to lead healthier, happier lives without the burden of the fear of falling.
Find additional information and 14 Ways to Prevent Falls here.