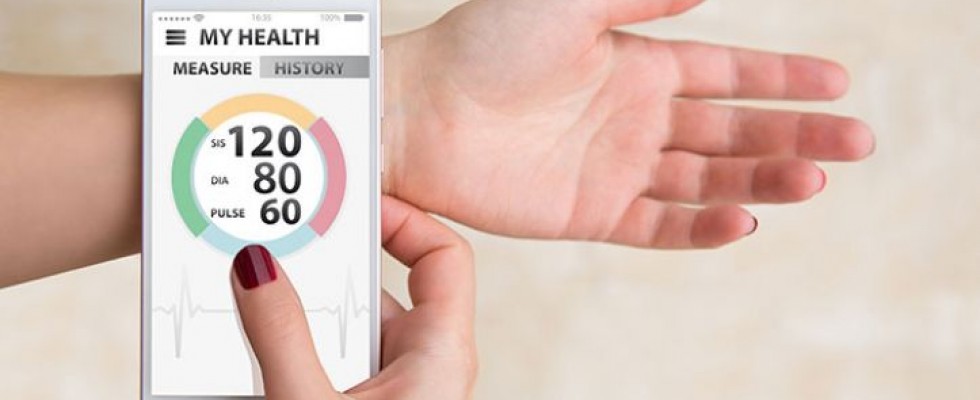 Promising but challenges lie ahead
Tuesday, November 27th, 2018
Smart home devices have been nothing short of revolutionary for consumers, but now health software companies are adapting voice-powered assistants such as Amazon's Alexa for something other than ordering pizza and playing music. They are designing and testing smart voice-powered devices for use in home health—particularly for diabetes management and the prevention of foot ulcers. These cutting-edge devices are now being tested in pilot projects, including projects at home health agencies.
Caring for diabetes patients and diabetic foot ulcers (DFU) is one of the biggest challenges home health providers face. Up to one third of diabetic patients will develop a foot ulcer within their lifetime, and even after these ulcers have healed, diabetics are at enhanced risk for repeat ulcers. Forty percent of diabetic patients will get a repeat ulcer within one year after healing from a DFU and 60 percent within three years.
"To maximize ulcer-free days for patients with diabetes, you need fairly frequent visits with a nurse or doctor. By using consumer electronics paired with medical devices, you can in essence bring the doctor or the nurse into the home. Using these devices in home health could be a game-changer—and could be a surrogate for diabetic patients having a daily dialogue with their nurse or doctor," says David G. Armstrong, MD, DPM, PhD, professor of surgery at the Keck School of Medicine at the University of Southern California. Armstrong recently co-authored a paper on the use of electronic home health devices to prevent diabetic foot ulcers, published in the Journal of Diabetes Science and Technology in May.
Devices Monitor Patient Risk
Digital smart home devices with health sensors and apps that help manage diabetes and prevent diabetic foot ulcers have already been developed, Armstrong noted. These include digital foot mats that assess the risk for foot ulcers, apps that can evaluate wound images, and smart watches that can monitor glucose levels in perspired sweat.
Software companies are also designing customized health programs to be used with smart home devices that provide automated reminders about taking medications, doing foot checks and engaging in physical activity for diabetic patients. Libertana Home Health, a Medicare-certified agency with four locations in California, is already collaborating with the digital health care firm Worrell to design and test customized smart home devices such as Amazon's Alexa and Google Assistant for diabetes care management.
Libertana is also using home health devices that pair customized software with Amazon's Echo Dot speaker system in a pilot program for patients with different diagnoses. Patients with the devices can report their weight, blood pressure or blood sugar levels, hear medication and exercise reminders, request help from a homecare professional and coordinate transportation. "Voice assistants overcome challenges for individuals who, due to physical limitations, cannot use a keyboard or touch screen," Debra Harrison, RN, Libertana's housing manager said in a press release.
Until recently, CMS has been wary of reimbursing for remote patient monitoring devices, but that may soon change. In July, the agency announced proposed changes to the Home Health Prospective Payment System so that home health agencies can include remote patient monitoring devices on the Medicare cost report form. The new rule, if adopted, could provide an incentive for home health agencies to use remote patient monitoring and smart home devices as a means to provide cost-effective quality health care, according to CMS.
Innovation Through Competition
Since diabetes care is so complex, and the growing incidence of diabetes has become a health crisis, there is growing interest in designing smart home devices that can effectively help manage the disease. The CDC predicts that the rate of Type 2 diabetes could triple by 2050, and the disease is now among the top 10 cause of death in the U.S. To find smart home solutions that could help with the crisis, Amazon and Merck co-sponsored the Alexa Diabetes Challenge in 2017. Health technology companies were challenged to use Amazon's Alexa to help patients newly diagnosed with Type 2 diabetes.
The winner of the challenge, the health software company Wellpepper, received a $125,000 prize for their device called Sugarpod that uses customized software and Amazon's Echo to monitor diabetics' wellness and foot health. Sugarpod is a voice-powered scale and foot scanner used to monitor weight and diabetic foot ulcers. It also takes pictures of the feet, which are then flagged by Sugarpod if there are foot ulcers or hot spots that could develop into foot ulcers. Sugarpod can also help patients by using voice interaction—through the voice-powered scale—to help patients stay on track with their treatments, including nutrition, glucose level and medications.
Wellpepper has already applied for a patent for Sugarpod, and will be partnering with a large health maintenance organization to test their product.
Challenges Still Ahead
While digital patient care technologies are all promising, challenges still lie ahead. No research study has yet demonstrated their effectiveness in a clinical trial, so their usefulness still remains an open question, Armstrong said. None of the current devices now being tested are HIPAA compliant, so it's crucial for companies that design digital health assistants to evaluate and ensure the security and privacy of their devices, according to Armstrong.