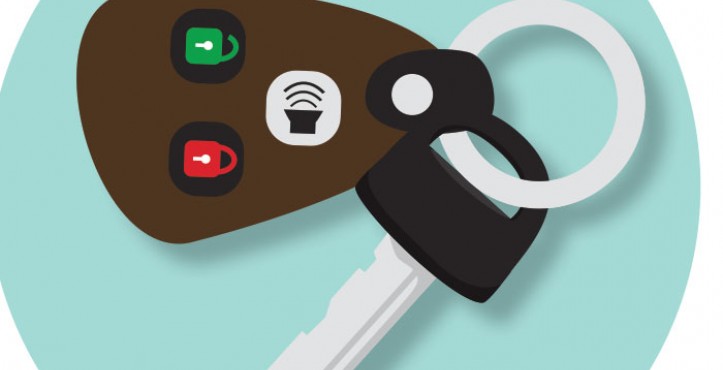 Addressing the issue of senior driving and transportation limitations
Tuesday, October 25, 2016
Giving up driving is one of the top fears of older adults, significantly impacting their independence and self-esteem. Whether they are fearful of driving at night or uncomfortable asking friends and family to help, limited mobility takes an emotional toll on older adults. As research shows, it also has an impact on family—adding time and relationship stressors.
Responsibility often falls on family members to determine when it's time to stop driving. Early warning signs include visible bumps, scratches or scrapes on the car, delayed reaction time or difficulty navigating turns or obstacles in the road. If family members are noticing these red flags, it is important to deal with the issue sooner rather than later in order to protect their older loved one and the safety of others.
Seniors may be resistant to admit their need to stop driving, as they don't want to become a burden for their family members. Being driven on errands, to doctors' appointments, social activities and more is time-consuming for family members—potentially resulting in an uncomfortable situation for both the older adult and family member.
According to "Caregiving in the U.S.," a 2015 study from the National Alliance for Caregiving and AARP, 78 percent of caregivers provide transportation to care recipients. In addition, 89 percent of these caregivers spend at least 21 hours per week providing transportation to a family member. During the next 20 years, this issue will only continue to grow, with the number of Americans age 65 or older expected to reach 20 percent of the population.
Addressing the Problem
Older adults prefer to remain in charge of their mobility for as long as possible. Having the initial conversation about giving up driving can serve as merely a preliminary discussion and way to get the issue on the table. Statistics tell us that accidents increase after the age of 65, and fatal accidents are more likely after the age of 75. Unless the driver has dementia or has been in a crash, caregivers should always respect their older loved one's ability to make the decision for him or herself.
Above all, seniors need to know that ceasing to drive does not reduce them to a life of boredom, loneliness and isolation. Family members will want to help by arranging activities, providing rides, visiting more frequently and including them in outings.
When caregivers support their older family member and stay involved in their day-to-day life by providing alternatives to get them where they need to go, giving up the car keys will seem a lot less frightening.
Discovering Alternatives
Giving up the car keys may affect where a senior lives, what hobbies or activities they can pursue and what people they can see. Because seniors often equate forgoing driving with forgoing their independence, they need to know that this not actually the case.
Many communities and transportation companies have begun focusing on seniors by training drivers on older adults' physical and cognitive needs. There are many options: public transit, paratransit for the disabled, private pay taxi-type services or volunteer system drivers. Alternative transportation allows seniors to change their routines as little as possible. These resources vary depending on location, and communities are working to better meet the needs of their local seniors, particularly in rural areas or cities that do not have easily navigated public transportation—such as Los Angeles.
Ideally, public transportation, such as buses and subways, would provide an alternative to driving. However, research shows that approximately two-thirds of older adults in rural areas have little or no access to public transportation services. In addition, studies have estimated that older adults use public transportation for fewer than 10 percent of their trips.
Services such as Lyft and Uber are working to combat this problem and help older adults get around quickly and easily, providing door-to-door service on relatively short notice. These solutions also offer a number of benefits to the family caregiver, including tracking features, remote payment capabilities and monitoring. In addition, such applications provide benefits including cancellations or address changes, the ability to place a claim to retrieve lost items and the option to schedule trips ahead of time.
New Initiatives
Though there are alternative solutions available now, the large number of aging baby boomers (83.1 million, which represents more than one quarter of the nation's population) means this problem is only going to grow. Solutions need to continue evolving to meet the needs of this group, particularly as they continue aging.
Today's younger baby boomers are familiar with services such as Uber and Lyft, and have more than likely used them already if they live in a larger city. Organizations should partner with companies that boomers are familiar with now so that when the time comes to give up the keys, they are using services they trust and are familiar with. (GreatCall has partnered with Lyft, enabling customers to book rides through GreatCall's personal operators without having to use the app. This removes one more barrier to mobility.)
Other organizations working toward improving the lives of older adults should be proactively looking for more solutions to combat the problem of transportation. How? By pinpointing where and when the challenge of finding transportation is particularly evident. For example, a community center hosting social events for seniors may notice strong interest but low attendance. This may be simply due to a lack of transportation. It is important to not only identify the problem, but also to look at some of the emerging solutions.
Regardless of the organization, it's important to be in tune to when a problem is created or amplified because of lack of transportation, and look for ways to offer a solution. Whether it be partnering with a ride-sharing service, recruiting volunteers to drive or offering in-home services to lessen the burden, the goal is to make the senior's transition out of driving as smooth as possible.
With the combined support of communities, family members, technology companies and more, giving up driving no longer has to mean giving up freedom and independence.