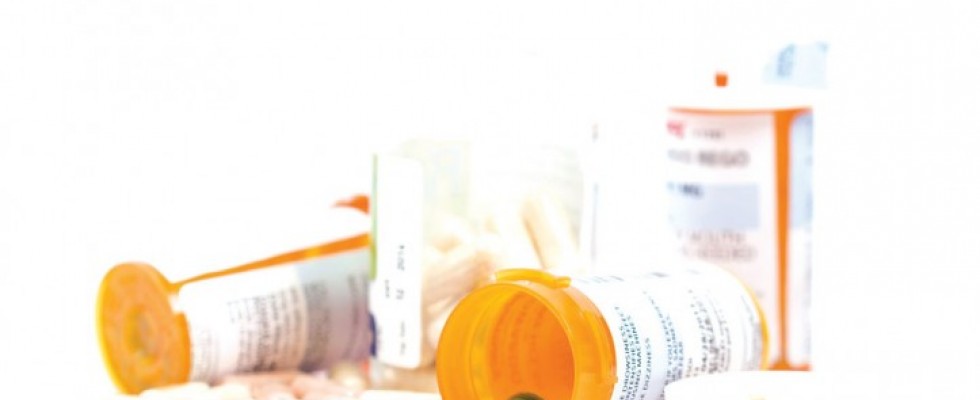 Preserving health, saving costs and evolving solutions
Thursday, October 20, 2016
As we age, developing more than one chronic condition is likely, and staying healthy begins to mean something different than it once did. About 50 percent of adults have at least one chronic condition, and elderly patients who are more likely to have multiple chronic conditions see, on average, seven clinicians each year. Eighty-seven percent of adults age 65 or older take at least two medications, and 42 percent take five or more medications. As life expectancies rise, the number of people living with chronic conditions increases. This places a growing burden on health care systems and providers, as well as more stress on professional and informal caregivers.
Complex medication schedules can often lead to unintended mistakes, such as missed doses, incorrect amounts or taking medications at the wrong time. Proper medication adherence is crucial to managing chronic illnesses and can potentially result in better patient outcomes and quality of life, significant economic value and peace of mind for patients, caregivers and providers alike.
What Adherence Really Means
The World Health Organization (WHO) defines medication adherence to long-term therapy as "the extent to which a person's behavior—taking medication, following a diet and/or executing lifestyle changes—corresponds with agreed recommendations from a health care provider."
Patients are generally considered adherent if their adherence percentage is greater than 80 percent. Usually, the adherence rate will decrease during the length of the prescribed period of medication intake. In fact, nearly 50 percent of prescriptions are never refilled after a year, and approximately 50 percent of patients do not adhere to their physician's long-term therapy recommendations. The adherence rate decreases even more among patients with multiple medication intake moments per day, with a mean rate of less than 50 percent adherence among those with a medication schedule of four times per day.
Medication nonadherence costs the health care industry billions each year. In the United States alone, medication nonadherence is estimated at more than $310 billion annually. Many of these costs are avoidable. By focusing on the improvement of medication adherence, health care organizations have the ability to allocate valuable time of their staff members for other key duties.
A New Solution
While medication adherence remains an ongoing challenge for patients, caregivers, providers and health care systems, engaging and educating patients to become better self-managers improves self-care and reduces costs. Through smart medication dispensing solutions, patients living with chronic conditions can stay connected to key players involved in their care. The result is better management of medication schedules.
Automated medication dispensing units help patients adhere to their prescribed medication schedule by dispensing presorted medication at the prescheduled time. When a patient's scheduled medication time arrives, the dispenser automatically reminds the patient to release their medication. The solution monitors removing medication from the dispenser and remotely alerts caregivers or providers when medication is not taken from the device.
The effectiveness of these connected technology devices is proven. During the span of one year, user data from more than 1,300 patients in the Netherlands was analyzed. The study looked at 881,000 medication moments of patients who, on average, took three doses per day. Key data and findings from the study include:
96 percent of patients using Philips Medido were adherent to their medication schedule
 
Patients using Medido stayed adherent to long-term therapy over time, showing little or no change in adherence during the course of the year
 
Patients who required two or more medication doses per day maintained an adherence rate around 94 percent
 
Medication adherence remained consistent, with no significant differences during the study
 
Connected Technology
More patients and health care systems are adopting connected technology solutions—such as medication dispensing adherence devices—and as this trend continues, we can expect to see a decrease in health risks associated with medication nonadherence and a significant economic impact, too. Previous study findings conclude that an estimated cost savings of up to 40 percent per patient could be achieved for specific groups of patients when connected dispensing solutions are part of the patient's regimen.
The results of the National Health and Aging Trend Survey showed that approximately 70 percent of older adults attempt to self-manage their conditions. To be able to self-manage effectively, patients need to be able to understand and act on the education they receive during their office visits.
Connected technology for medication adherence can enable patients, caregivers, providers and health care systems to work together effectively and efficiently. By equipping patients with the right solutions, they can take the lead in their care.