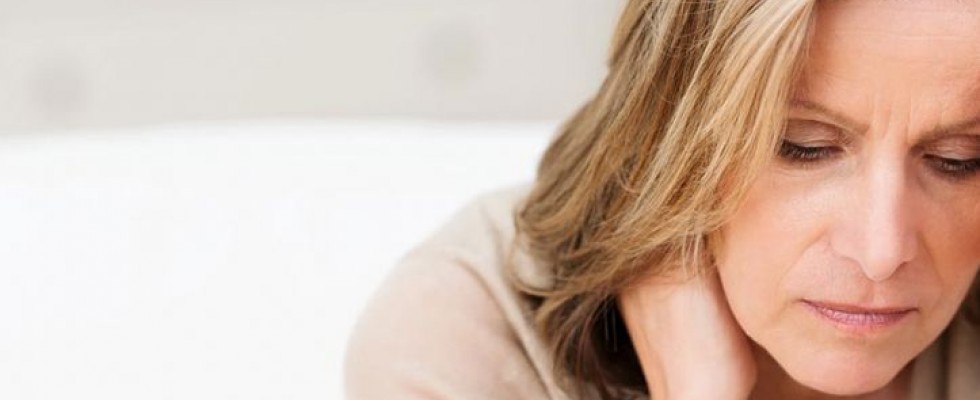 Exploring the short- and long-term effects of caregiving
Historically, women have served as both paid and familial caregivers. And while the demographics of caregiving are shifting, with more men and millennials stepping up to help care for aging loved ones, the majority of family caregivers remain women. Taking into account the myriad financial, emotional and physical demands that caregiving requires, it is critical that the industry consider the short- and long-term effects that these duties have on women's health and well-being.
Family caregivers express positive feelings toward their roles, including a sense of fulfillment. However, they also experience increased levels of stress and worry. The amount of time spent on caregiving duties is a strong contributor to overall mental wellness. On average, women provide 20 hours a week of unpaid care to their loved ones and spend more time than their male counterparts on caregiving tasks, which puts them at a greater risk for depression, anxiety and burnout.
Time spent caregiving can also have a negative impact on women's ability to nurture their own physical and psychosocial health which, in turn, hinders their ability to provide proper care for their loved one(s). Due to limitations of time and resources, female caregivers are less likely to seek medical care, refill prescriptions, exercise and socialize. In addition to being positioned for an increased risk of coronary heart disease, other potential health problems include elevated blood pressure, hypertension and reduced immune function.
Long-term care is costly and can cause financial strain for women balancing work and caregiving. Various studies conducted over the past few years put caregivers' out-of-pocket expenses between $7,000 and $10,000 a year. Caregivers may also choose to miss work or retire early in order to provide care. As a result, their income and ability to save for their own retirement (and future care) take a significant hit as a result of their caregiving duties.
Understanding the Consequences
We must understand the consequences of caregiving in order to anticipate and better support the needs of caregivers who remain an indispensable part of our fractured health care system. With the population of those 65 and older expected to nearly double in size by 2050, and many older adults who will want to age in place, homecare delivery will remain in high demand. Traditionally, these jobs have been filled by paid caregivers, but low wages and a general lack of respect for the work have made the care workforce vulnerable at a time when their skills are critical to supporting the needs of our aging population. In the absence of a strong caregiving workforce, caregiving duties will continue to fall on the shoulders of family members and loved ones.
In light of changes in demographics and longevity, it is important that the industry start thinking of caregivers as patients, too.
Patient health often refers to those adults who are receiving medical treatment and nonmedical support in long-term care settings. Because women are more likely to be caregivers and experience greater longevity, they are and will inevitably be patients themselves. The industry must do a better job of identifying and engaging with family caregivers to learn how to best address their cognitive, physical and social needs and help improve their overall quality of life.
Preparing to Care
How might the needs of caregivers be better met, so they can lead healthier lives throughout and beyond their prime caregiving years?
Preparation is key. Families should be encouraged to hold conversations about long-term care long before care is needed. That way, adult children and their aging parents are on the same page about care preferences and they can work together to determine how best to handle anticipated care expenses. It is essential to close the gaps between caregivers and the information they need to make informed care decisions. Teaching women how to be caregivers by educating them on the skills and strategies they need to provide emotional support and deliver physical care can help them better prepare for helping their loved ones.
Innovations in technology and community-based programming can also go a long way in supporting caregivers and reducing caregiver stress and worry.
Voice-activated digital assistants, such as Amazon's Alexa, can help caregivers manage their daily to-do lists, including setting medication reminders and adding items to shopping lists. Mobile apps also go a long way in keeping family caregivers organized and connected. Caregiving apps help caregivers and their support systems stay on the same page about a loved one's care by creating appointments, tracking visits and providing updates and group messaging capabilities.
Community-based and respite-care programs—often offered by The National Association of Area Agencies on Aging, religious groups and senior centers—foster the caregiver's need for social connection, educate the caregiver about self-care and disease-specific treatment plans, and offer temporary relief from the stress of caregiving.
Homecare organizations play an important role in connecting caregivers to these resources, with many offering support services. Identify organization members who have regular contact with family caregivers and consider the ways these team members can introduce caregivers to these programs and stress the importance of self-care.
As the needs of our aging population continue to grow, so too will the need for informal caregiving support. Caregiving poses a unique set of challenges to women and should be considered a women's health issue. With the help of technology, better access to information and simplified tasks can make life easier for the female caregiver and lead to improvements in health and overall quality of life.