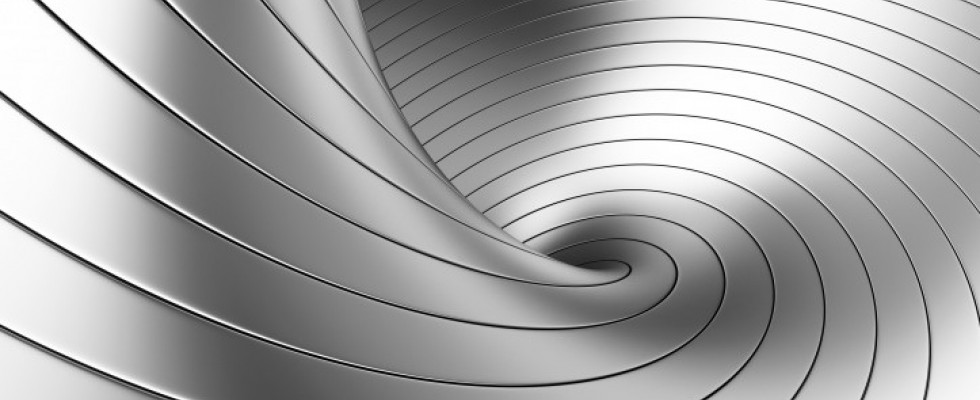 Connectivity in the home drives a dynamic circle of care
High-tech can be high-touch for senior's extending at-home care scenarios and seeking to connect and collaborate on their health and wellness.
New paradigms are emerging that address the unique, fluid and transitional nature of relationships across care providers, care recipients and the technology of care. In this new era, we will see the social, clinical, economic and social benefits of aging-in-place. Caregivers will be connected and able to collaborate in real-time to assist and guide each senior through his or her care journey.
The often sited report from the Department of Health and Human Services' Administration on Aging indicates that the population of those aged 85 or more years is projected to triple from 2015 to 14.6 million by 2040. The Silver Tsunami, resulting from successful aging, crosses national boundaries and several distinct generations. Regardless of their generation, older people are showing willingness to adopt and adapt to technology that enables their lifestyle requirements.
As the number of seniors rise, more services and solutions pop up to address long-term care and aging-in-place scenarios. The trend highlights the continual need for technological innovation supporting older adults, as well as family and professional caregivers, that drives change in the lives of older adults around the globe by helping them to maintain independence and increase control of their environments.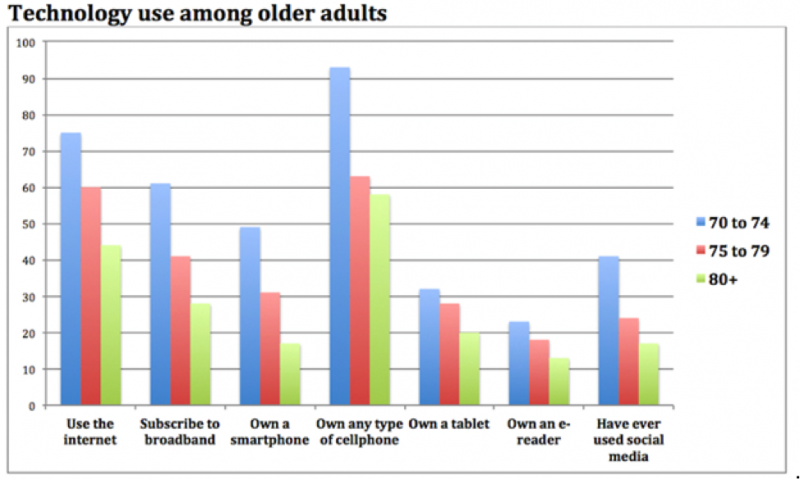 Source: Pew Research Center
Addressing Challenges to Aging-in-Place
In 2017, an Aging2.0 Forum that was conducted at the Brookdale Senior Living headquarters in Nashville, Tennessee, a group of seniors discussed their interests, activities and transitions underway as they aged. The group had representation from the ages 70 to 90+, and memory, mobility and social connections proved to be their greatest concerns. Although these concerns cannot be eliminated, they can be reduced by incorporating and coordinating the human care aspects with technology.
In-home sensors, remote reporting and utilizing wearables data when combined with artificial intelligence can provide triggers and alerts based on prescribed events. Caregivers and family members can be notified if a senior's behavior or activities might be predictive of an avoidable episode and the information resulting in early preventive care measure.
"Technology is playing an increasingly important role in enabling family members and caregivers to ensure senior safety and improve the senior's quality of life," noted Greg Borecki, VP sales, senior living and fall management at STANLEY Healthcare. "Additionally, seniors are more technology-savvy today than ever before and are welcoming new innovations to help support them as they age."
Improving Quality of Life and Reducing Family Concerns
As we live longer, it is normal to experience mild memory loss, and to be aware of the unfortunate consequence of cognitive decline and diagnosis of dementia and Alzheimer's disease. On a short commute from my son's high school to my mom's home in an over-55 community in Northern California, I drive past three newly built Memory Care and Alzheimer treatment facilities. These facilities provide a needed service for seniors requiring treatment and care, but technology is rapidly driving the ability to provide security, connection and personalization for those that wish to stay independent with tethered interdependence.
Care technology can manage, monitor, personalize, predict trends and modify behavior that will assist seniors with declining memory, with engagement and support. An engaged and connected care circle increases the time one can age in place and receive the needed support of caregivers and family.
The Dynamic Nature of a Care Circle
The evolution of the care circle plays an important role in promoting and maintaining care related engagement. For those that watched Little House on the Prairie, the care circle was the community and Dr. Hiram Baker, all within a horse ride when needed, an ideal care circle. This can be problematic today with proximity and availability of family and caregivers.
A dynamic care circle enabled by a SaaS platform and connected to mobile and IoT devices can manage the data, daily tasks and activities and provide an easily customizable, HIPAA compliant, bi-directional care platform—across websites, smart phone, iPad, in-home portal/devices, etc.—assisting care recipients and the care network in providing real-time care and collaboration.
A care circle leverages technology to connect seniors seamlessly to care providers, community and family. The ecosystem moves with a patient from a hospital visit to rehab scenarios back to home to heal, as well as manages care circles that provide access to ongoing education, support and care oversight for tasks, activities and real-time, relevant health data.
The list of features is expanding, but here are some of the most popular:
Real-time health data and repository
 
Adherence to medication and care plans
 
Calendaring and communication (text, voice, video, virtual)
 
Patient engagement and education
 
Care protocols and discharge
 
Senior-centric connectivity across all physicians, to home health agencies, family, senior living and community support organizations provides the patient with peace of mind that everyone in their health care team is always on the same page and receiving the information they need to provide the best and earliest care possible.