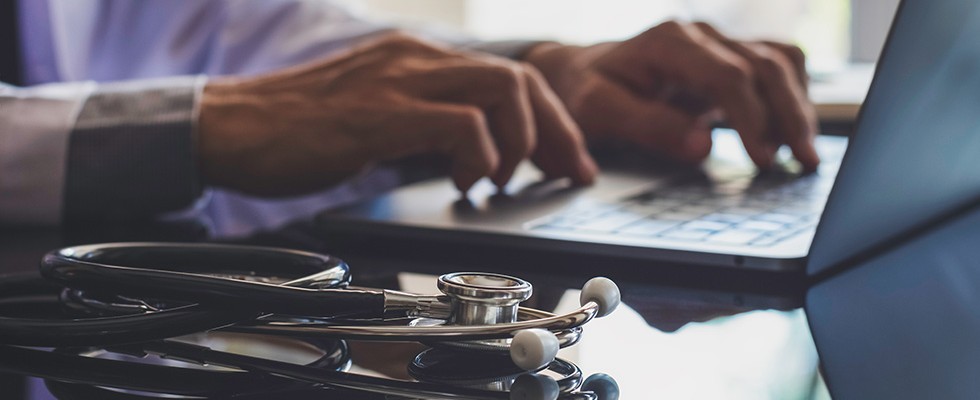 Tuesday, January 10, 2023
It's no surprise that when COVID-19 hit, the world was totally focused on the idea of a single, traditionally defined pandemic. There were, however, two pandemics that emerged in the spring of 2020. The first was the spreading virus itself, and the second followed hard on its heels: a pandemic of loneliness, anxiety and depression. In 2019, 11% US adults reported symptoms of anxiety and depression in 2019. This surged to 40% in 2021.
So, here we were, facing this fast-emerging mental and physical health emergency just as access to care became severely limited—and health systems were under unprecedented strain.
Cometh the hour, cometh the technology. Care providers and patients turned to telehealth in huge numbers. McKinsey reports that telehealth usage volumes were 78 times higher in April 2020 than they had been just four months earlier. While these sky-high figures have levelled off in recent months, telehealth volumes were still running at 38 times the January 2020 baseline in 2021.
Real-world application has shown us, however, that technology alone isn't enough. We have learned the value of the human face in providing care. We now understand that social and behavioral health are critical to effective telehealth delivery. How we employ these insights is less certain, however.
Social & Behavioral Health: the New Bedside Manner
At the most basic level, telehealth technologies offer care providers the ability to remotely monitor metrics such as heart rate, blood sugar levels and blood pressure. But we're talking about teleHEALTH here, not teleDATA. Health care is about far more than numbers. As John Hopkins Medical School's first chief of medicine, Sir William Osler, wrote: "The practice of medicine is an art based on science."
I would argue that this art is how we engage with our patients—essentially replicating what we call "bedside manner." It's a fundamental component of health care, as broadly acknowledged by the caring professions.
"Bedside manner among all medical professionals is a crucial part of their patients' recovery," writes the David Geffen School of Medicine at UCLA.
And bedside manner isn't simply being nice to the patient: It's about a whole range of factors that combine to create social and behavioral health.
So how does telehealth create an effective social and behavioral bedside manner when it's so far from the patient's bedside?
Blending Art & Science
I believe the key is to create a sense of community. Loneliness, particularly within older patient populations, is a direct threat to health. As a volunteer paramedic in New York, I saw the negative impacts of the pandemic on vulnerable people—and immediately ordered hundreds of devices to help our patients stay in contact with the outside world.
While a well-intentioned first step, that wasn't enough. The ability to keep connected (the provision of technology) must be combined with the opportunity to become part of a community (the creation of a network that encourages and facilitates user engagement).
If we think about the traditional model, visiting a doctor's office presents many such opportunities to look outwards and interact, from the simple act of leaving the house, to speaking to the receptionist, to chatting with fellow patients in the waiting room and talking to a nurse and a physician.
Most of those opportunities are lost when using telehealth, so providers need to maximize the chances for engagement. While technology used in a vacuum can be the problem, tech can also be the answer.
We can create a perfect blend of art and science here by following these three guidelines.
The Tech Baseline: The "tech" aspects of telehealth of course come into play, with vital sign tracking, 24-hour online access to health care professionals, emergency services, nutritional advice, medication management and access to diagnostic services. It's a combination that is not only clinically necessary but can also help patients to feel safe and cared for.
Behavioral Insight: Tech can also help us understand who our patients are, what moves them and how we can meet their needs. Telehealth providers need to understand factors such as determinants of health—where and how our patients live, for example, and how we can enhance these environments.
Social Activation: By leveraging our behavioral insights, we can deliver one-to-one and group engagements with social workers, nurses and other clinicians to speak to our patients in the right ways at the right times with the right interventions. Beyond this, we can also use tech to connect like-minded patients and create communities of interest, offering access to activities such as bingo, quizzes, film societies and book clubs.
I have seen how poorly applied technology can strip the humanity from health care: Treating a patient like a number leaves them feeling isolated. Yet I've also seen how its intelligent application can deliver the insight we need to bring people together and promote health and happiness.
The challenge and opportunity for telehealth is to leverage this understanding. If we can, the industry will play a meaningful and distinctive role in the health care delivery mix, and not simply a pandemic backstop.