How two very different home health providers will experience PDGM and insights to help agencies prepare now for success later
Free Webinar
Wednesday, March 27th, 2019 - 2pm EDT
The new Patient-Driven Groupings Model (PDGM) coming in 2020 is expected to significantly impact virtually all aspects of home health payment methodology.
From small, not for profit agencies to large chains, significant operational and organizational reforms must be undertaken in 2019 to successfully transition to PDGM. An estimated 44 percent of home health providers will experience a decrease in reimbursement.
Webinar Objective
"Sustaining Financial Health Under PDGM: A Provider Comparison" will present how two very different home health providers will experience PDGM, and present insights to help agencies prepare now for success later.
Can't make it to the webinar? Register anyway and we'll send you a link to the recording.
SPEAKERS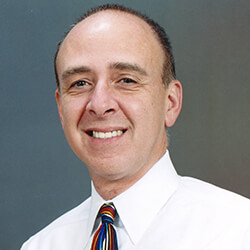 Ron Barrera
Director of Financial Consulting
Simione Healthcare Consultants
Ron Barrera is a director at Simione Healthcare Consultants, LLC with 23 years of progressive homecare and hospice experience. Barrera also manages the Southeast Atlantic Division. He is a graduate of Lamar University with a B.B.A. in Accounting and resides in Alpharetta, Georgia. In his role as a consultant, Barrera has performed various interim management positions as executive director, chief financial officer and other financial and reimbursement functions for providers ranging in size from $25 million in annual revenue to more than $150 million. His duties include financial reporting and analysis, budgeting, accounts receivable management, acquisitions, transition of new acquisitions, purchasing and Medicare/Medicaid reimbursement issues. Barrera is also an active member of the National Association for Home Care and the Home Care and Hospice Financial Managers Association. He is a distinguished speaker and often presents at national and state association meetings on various topics. Barrera has also published articles in various industry publications such as "The Remington Report."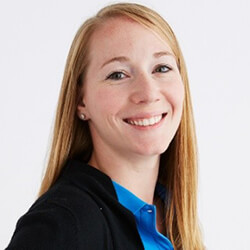 Liza Markling
Product Manager
PointClickCare Home Care
Liza Markling is a product manager at PointClickCare with over 10 years of product innovation, technology and operational roles, and 5 years of experience in Healthcare IT. At PointClickCare, Markling's primary focus is on financial and back office products, and has worked on care delivery features for web and mobile applications. Prior to PointClickCare, Markling gained experience with ambulatory EHR software, and financial & retail services software. Markling earned her MBA from the Carlson School of Management at the University of Minnesota.
SPONSORED BY: