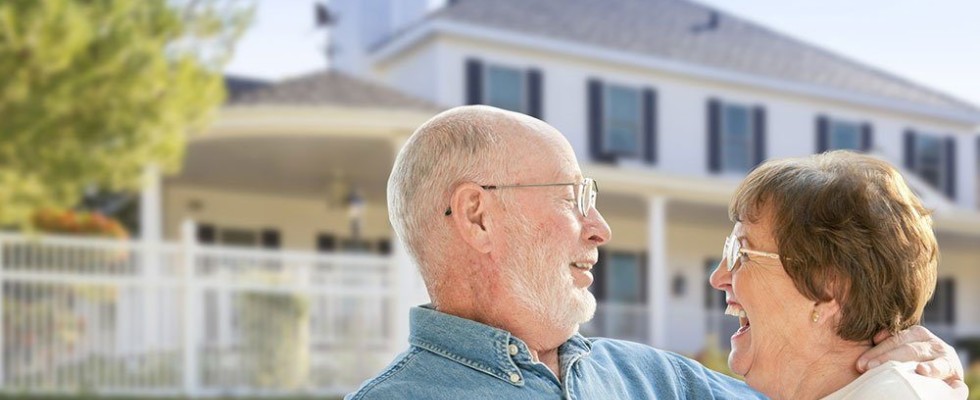 Comfort Keepers, largest California multi-unit franchisee Vince Maffeo is combining the two brands to create a safer home environment for seniors.
TruBlue Total House Care, the national senior-focused handyman and home maintenance franchise, is celebrating the signing of multi-unit franchisee Vince Maffeo, who started his franchising journey almost 15 years ago when he left his sales and marketing career in Florida to help his father run multiple Comfort Keepers franchises in 2008.  
Maffeo has since expanded with the non-medical home care franchise and now owns ten Comfort Keepers throughout California. When the Comfort Keepers brand announced a strategic alliance with TruBlue last year, Maffeo knew it was the perfect opportunity to create a one-stop service for his current customers. 
"I knew it would be more beneficial to own a TruBlue location and more convenient for our clients," said Maffeo. "Buying a TruBlue means that my Comfort Keepers locations won't have to refer out the handyman and home services as we've done in the past. It's now a one-stop shop. Comfort Keepers provides care for the individual, and TruBlue provides maintenance to the home." 
With last year's partnership, Comfort Keepers recognized the TruBlue franchise system as a preferred provider of handyman services and senior home modifications. Now, Maffeo is taking it one step further by investing in a TruBlue location of his own, which he says will allow him to further embrace the senior care market. 
"It's an important age group to reach because we have so many seniors that are aging," Maffeo said. "My average Comfort Keepers client is between the ages of 80 and 83. There are over 10,000 people a day turning 65 in this country. That age group, the baby boomers, aren't even our clients yet. If you think we are busy now, just wait until that age group begins to need our services. They will need professionals to provide individualized care and home repairs and care in the future." 
TruBlue satisfies this demand as the only franchise system focused on ongoing home maintenance and handyman services for seniors and busy adults. TruBlue Total House Care subscription program provides help around the house, both inside and out. Home maintenance for seniors includes ongoing services such as to-do list chores, handyman repairs and home maintenance. As specialists, TruBlue franchisees are also able to perform senior home safety assessments and can make those recommended safety modifications if needed. 
"I'm all about executing and being able to understand how to provide the best service, whatever that means for the client," said Maffeo. "At Comfort Keepers, we tailor our caregiving approach to the individual client and then execute it. I want to keep that same mindset going into owning TruBlue. We're going to assess the needs of our clients' homes, make a plan and then execute it properly." 
Maffeo officially signed with TruBlue to open one location in Modesto in 2023. But he doesn't plan on stopping there. He can see the many benefits for aging adults to have access to services that provide an individualized approach to not only their health but their homes as well, and he wants to continue to grow with TruBlue in the future. 
"Expansion is always the plan," said Maffeo. "My main goal is to take advantage of the marketing plan that is tried and true with the brand and apply them successfully to the client base I already have. I want to make a dual marketing approach by applying the TruBlue tactics but adding the twist from my own company." 
TruBlue President Sean Fitzgerald says he is thrilled to welcome Maffeo into the TruBlue family, especially following the strategic alliance between TruBlue and Comfort Keepers. 
"Vince is a prime example of how existing senior care franchise owners can successfully expand their portfolio by investing in TruBlue as an add-on service," said Fitzgerald. "We have partnered with companies like Comfort Keepers to further our mission of educating families and seniors on how to age in place successfully, and having someone like Vince take that partnership to the next level by investing in TruBlue is a great testament to the strength of our brand." 
For more information about TruBlue Total House Care, visit trubluehousecare.com or download their brochure here.