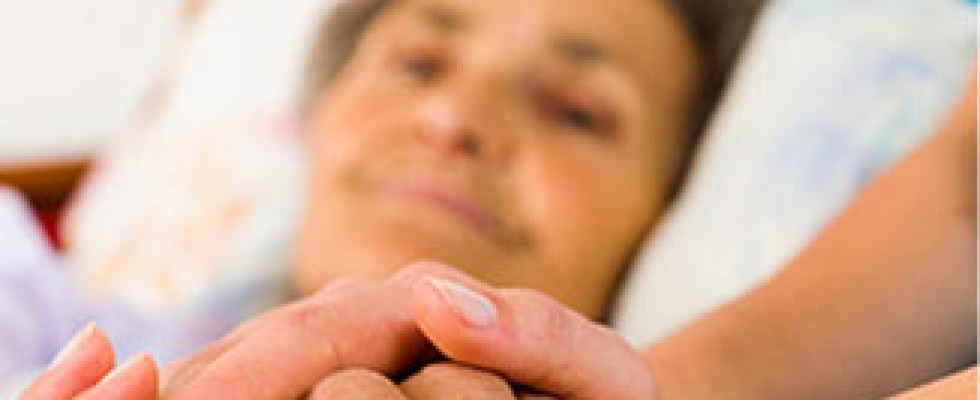 Focus on client service, building relationships at the core of business growth
"Do what you love, and you'll never work another day in your life." We've all heard that sentiment before. But does anyone really believe it to be true? Is it possible to have such passion and love for your career that it doesn't feel like work? According to Rob Nervo, the answer is yes—if it's truly in your heart and you care about what you're doing, and if you want to make a difference in people's lives.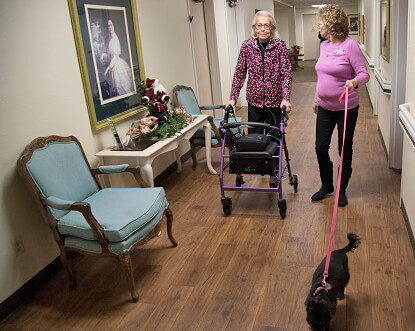 Nervo is the owner of six thriving FirstLight Home Care locations in Florida, Nevada and northern Ohio. He started his initial FirstLight office in Ohio in 2014. He credits much of his success and love for the business to one fundamental, yet straightforward thing—taking care of the client. Nervo's career did not start out in home care. But he did learn, at a very young age, the importance of building relationships and taking care of patients' needs. His parents owned a home medical equipment (HME) company. They started the business when Nervo was a young boy. "In order to launch the business, my parents had to sell our home. Then they bought a building and we lived above it for many years as they were trying to get the company off the ground. We worked together as a family on growing the business; and I saw how hard my parents worked."
Client Service Always at the Core
Nervo recalls that, back then, the HME business was all about taking care of clients in need. He and his dad regularly delivered equipment, such as oxygen tanks, to patients in the community. "We called it our 'milk run.' Our focus was on delivering vital equipment our patients needed in order to maintain their quality of life, and we were building relationships at the same time." When Nervo's father retired, he turned the HME company over to his son. Nervo quickly realized that to stand out, you had to distinguish yourself from everyone else. "Every HME company was able to get the same equipment for patients. To truly be different, you had to be very focused on service, relationships and the patient experience." Nervo also faced a shift in home/durable medical equipment sales as the industry went through a variety of changes, and many of the smaller companies experienced several challenges. "It wasn't cost-effective anymore to continue those personal touches like delivering oxygen to patients. So that service-focused model that we relied on started to decline. I just wanted to take care of our clients. But I started to feel like I wasn't able to be part of the solution anymore." Nervo ultimately sold the business. After selling the HME business, Nervo had several jobs in the healthcare space, but he wanted to get back to his roots and his passion for taking care of people. "I felt like we had this gaping hole in our system that needed to be filled. We continued to see clients in need of non-medical care, but we had no one to care for them." His first personal exposure to non-medical home care was caring for his wife's grandmother. But the family did not have a good experience with the caregivers they hired. "I knew right away that I wanted to provide an exceptional experience for families in need of assistance. I wanted to get back to patient care, and I knew home care could ultimately create that fulfilling career for me. My goal was to make sure that what I was doing every day was making a difference in someone's life."
A Heart for Serving Our Aging Population
Nervo decided to investigate an opportunity to be part of the FirstLight Home Care franchise system. "Then I met CEO and co-founder Jeff Bevis and saw that he had the same mindset about how non-medical home care could help fill that gap in our healthcare system. And I saw the way he was building the company—not to be the biggest, but to be the very best. I wanted to be affiliated with a company that I felt would help keep us at the top when it came to delivering quality patient care."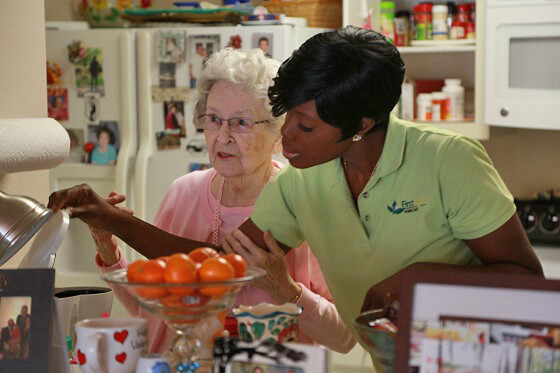 Nervo now employs 250 people who are all dedicated to providing the best care to those who need it—whether it's being a companion to an aging senior or providing personal care services to someone with a disability. Nervo understands the value of people and that to provide excellent service you need an exceptional team. "It's all about my team. I have been so blessed to work with a great group of people throughout this journey." As a FirstLight owner, Nervo works with HME/DME providers so that he can continue to offer equipment and supplies that will help keep seniors in their homes, including bathroom safety equipment, incontinence products and hospital beds. "Oftentimes clients who need durable medical equipment also need a range of different home care services that we can provide. The ability to recognize those needs and offer quality products and services—along with knowledgeable caregivers—allows our FirstLight offices to better serve this aging population and build deeper relationships." What advice would Nervo give to those considering a transition to the non-medical home care sector? "If you have a heart for caring and service, if you have a passion for taking care of clients, caregivers and employees, and if you are driven to be the absolute best, non-medical home care can be a very fulfilling career. And it may be a natural transition for those already in an industry like HME/DME. I love this business because I know I'm doing the right thing. I never forget how much of an impact home care is having on the entire healthcare industry." Nervo also adds that we must continue to be on the leading edge, constantly growing and making an impact. "As leaders in this industry, we are either green and growing or we are ripe and rotting. We can't fall into the mediocre way of doing things. We need to remain passionate, make a difference and positively influence lives."
Poised to Meet the Accelerating Demand
The demand for home care services in the senior care industry continues to increase every year with agencies, independent providers and family caregivers trying to keep up with an accelerating demand. The non-medical segment is one of the fastest-growing employment sectors, and it has the highest demand for services across all aspects of home care. Additionally, non-medical home care is reported to be one of the fastest-growing employment sectors across the United States with an expected 1.3 million jobs to be added to the field by 2020. FirstLight is poised to meet this demand by providing quality, affordable non-medical home care. FirstLight Home Care is seeking HME/DME companies who have an interest in adding home care services to their core, existing business. This is an opportunity for HME/DME companies to provide non-medical home care to individuals in their respective communities under the FirstLight Home Care brand. We offer an award-winning, nationally-recognized home care model that is experiencing significant growth. Franchise owners have exclusive access to FirstLight's operating methods, marketing and technology strategies, and pricing discounts through aligned vendors. Our simple, straightforward FirstLight business model provides companies that join our franchise system with the tools necessary to enhance their business and extend services to more people in need of care. FirstLight Home Care is a lifeline not only for seniors, but for people recovering from illness, injury or surgery; adults with disabilities; and anyone over the age of 18 who needs extra assistance. Care can be provided at private residences, as well as independent and assisted living communities and other health care facility settings. Since opening its first franchise location in 2010, FirstLight Home Care has experienced continual growth and is now operating in more than 250 markets in 34 states throughout the U.S. For more information about FirstLight Home Care franchise opportunities and adding home care services to your existing HME/DME business, call Larry France at (844) 205-2400, or email lfrance@firstlighthomecare.com. Visit our website at www.firstlightfranchise.com.