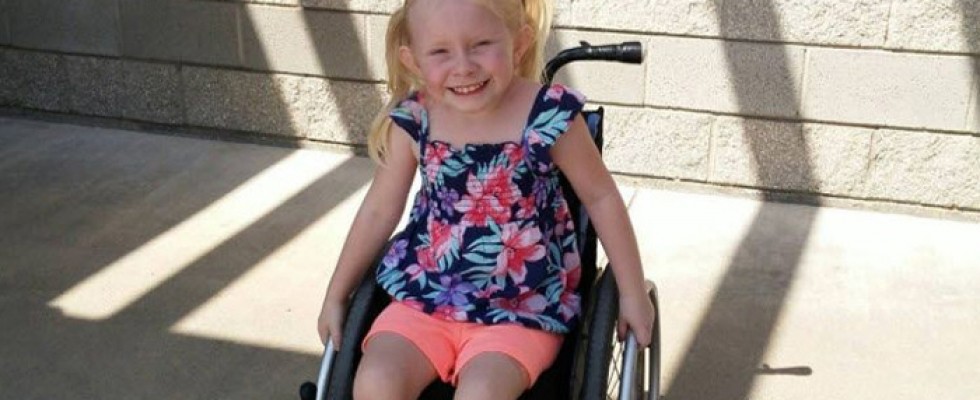 Pediatric education program provides confidence and normalcy for young patients
It's a given that kids who cath want to be like their friends at school or while in other places with their peers. That's why Cure Medical offers free teaching materials, product samples and non-branded backpacks to parents who want to help their child learn to how to self-catheterize independently and discreetly with as little assistance as possible. Cure Medical's pediatric education resources were developed by a team of clinical nurses who work with people who have spina bifida and are presented in a kid-friendly kit that is much easier to understand and engage with than most traditional urology education. Parents across the country are requesting the free Cure Medical education kits, as well as complementary backpacks to help children carry their medical supplies to school after they master self-cathing. "Norah is the first child with spina bifida at her school, so we needed to educate the staff. Cure's backpack with included materials have been helpful for everyone," Amanda Kerr said about her daughter's experience with the Cure Medical education program. A native of California, Amanda set out to find a way for her daughter to begin kindergarten as normally as possible, especially when using the restroom. She didn't want Norah to be embarrassed in front of her classmates by asking for help to go to the bathroom at school. She also realized that a huge part of going to school for any kid is about finding their independence. As children learn to do things on their own, it strengthens their character by building confidence and self-esteem. Main Image: Norah Kerr loves kindergarten where she gets to spend the day with her friends at school.
So, like most moms who have children with disabilities, Amanda began searching the internet for resources to solve her dilemma. She soon discovered the Cure Medical pediatric education program along with their line of hydrophilic and pre-lubricated catheters. "I was on the hunt for resources to support Norah and educate the school staff," Amanda recalled. Not only was Cure Medical located in the Kerr's home state of California, but she also appreciated that 10 percent of Cure's net income is always donated to paralysis research. That knowledge compelled Amanda to order a free sample of Cure catheters and their pediatric educational kit.
The Cure Medical Pediatric Educational Program
Cure Medical educational backpacks for children contain:
Educational guides for boys and girls
Flash cards for parents to use as teaching resources
Coloring book and crayons
Hair bows for girls, toys for boys
Non-branded, discreet backpack in pink or blue
Complementary catheter samples to help your child determine what works best for them
Cure Catheters are not made with scary chemicals like DEHP, BPA or natural rubber latex
Hundreds of families nationwide have requested the free Cure Medical pediatric educational program since it became available in late 2017. After receiving the Cure Medical educational backpack and Cure catheter samples, the Kerr family was convinced. They felt Cure Catheters were higher quality and much more user-friendly than what they were previously using. "To be honest," Amanda explained, "we didn't realize there were even other companies making catheters other than the brand that we had been 'assigned' when Norah started cathing. We weren't given any options. The catheters we used previously were super long and rigid, and just not a good option for Norah if she wanted to be independent." Note: Healthy self-care includes seeking out another style of intermittent catheter if the one you are currently using isn't working well for you.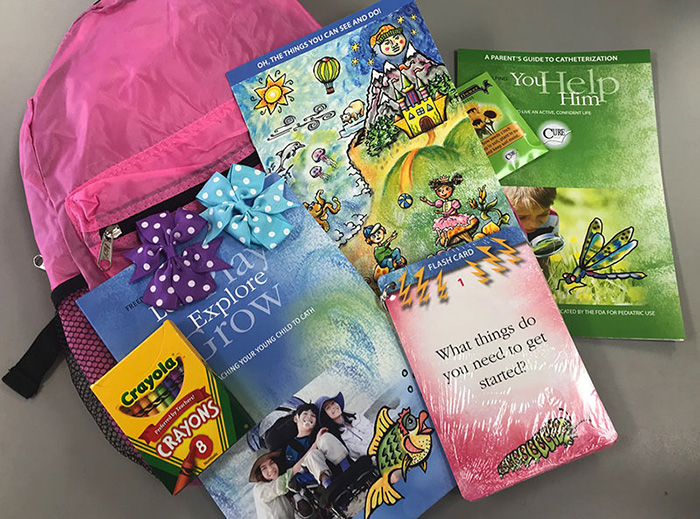 To request a free educational backpack for your child, please request a pediatric product sample
here
and you will be able to add a free education kit/backpack to your order.
No Scary Chemicals – Try the Pediatric Hydrophilic Cure Catheter®
Children often have more severe allergic reactions than adults do, and this is due to their body size. A small amount of allergy-inducing substance often has a higher impact on a 40 pound child than it will on a 200 pound man. Finding the right catheter that works for your child can be frustrating, especially when you're trying to find one that's safe and easy-to-use. The Pediatric Hydrophilic Cure Catheter® is not made with DEHP, BPA or natural rubber latex—especially for those parents who are mindful about their children's chemical or allergen exposure.

DEHP is included on a published list of chemicals known to cause cancer and reproductive harm according to the state of California.
The health risk from DEHP is severe enough that the federal government has also removed and banned it from being used in children's toys due to the chemical's ability to be absorbed through the mouth and skin. Some catheter manufacturers still use Di(2-ethylhexyl)phthalate (DEHP) as an economical means for making catheters flexible, and this is still legal. Learn more about DEHP here. However, if you can avoid these chemicals all together, there's no reason not to. Cure Medical CEO John Anderson explained that, when there are options available to create intermittent catheters that work just as well as those made with scary chemicals, there's really no reason to use these chemicals if you can avoid it. "Cure Medical believes it's the right thing to do, so we made the decision to go without DEHP in our medical products," Anderson said. Likewise, latex may be in other brands of catheters. Natural rubber latex is a chemical which commonly causes irritation and can cause life-threatening allergic reactions. That's why Cure Medical catheters are not made with natural rubber latex either.
Back to School with More Confidence in Self-Cathing
Today, kindergarten is going very well for Norah. Thanks to Cure catheters and a little education, Norah doesn't have to use the bathroom much differently than her classmates. She doesn't need diapers anymore and she can use the restroom with very little assistance. "With cathing," Amanda said, "Norah has been able to maintain social continence, which is a big deal. She uses the regular bathroom, just like the other kids in her class. Cure has made all the difference."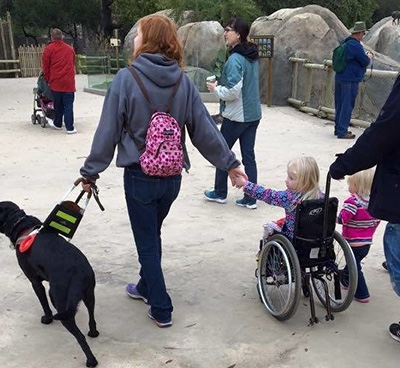 Contact Cure Medical
here
to request a free sample of their products or to request a complimentary educational backpack for kids.
HME providers can request the educational backpacks from Cure Medical to keep in stock and use with customers. In addition to offering these materials free to Cure Medical sales partners, Cure also provides a generous product sampling program that helps providers in working with parents to determine the right intermittent catheter for their child's needs. Parents always want their child to be well-accepted and confident in their independence as they transition to going to school for the first time. By offering these educational materials to customers, providers are opening a door for ongoing conversations with parents on ways to best support their child through their school years and on into adulthood. Providers who are looking to learn more about pediatric cathing needs and related medical supplies can contact a dedicated Cure Medical representative who can offer a complimentary in-service training to help the provider get their urological services off the ground.
Video: Introducing the Cure Pediatric Hydrophilic Catheter