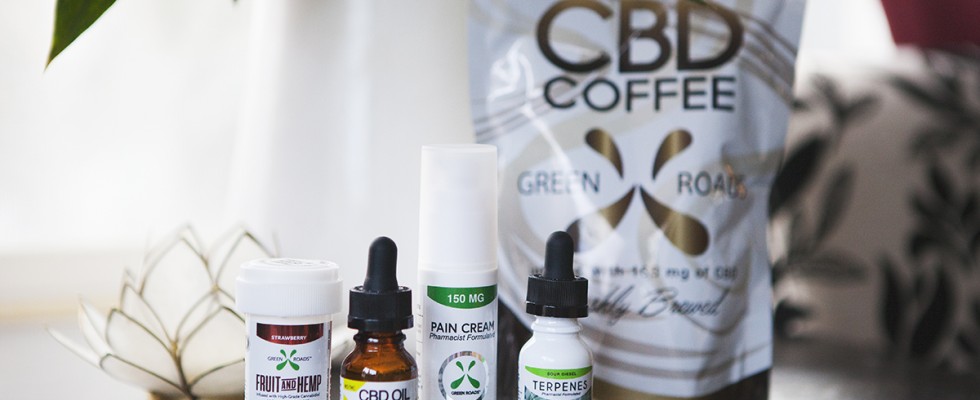 Green Roads CBD products improve quality of life and provide massive growth opportunities for healthcare businesses.
CBD is an effective form of alternative, natural treatment that interacts with and naturally stimulates receptors in the body, providing balance and relief. Green Roads produces the highest quality, pharmacist formulated, hemp derived CBD products on the market.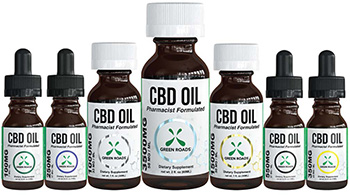 All Green Roads products are compounded in a Pharma Clean Room, 3rd party lab tested and fully insured. We include QR codes for transparency on every product with dosing guidelines and a buyback guarantee. We have a full suite of educational marketing materials and lockable acrylic displays for product support in your business. Our products are available in a wide range of potencies to support a healthy lifestyle at any age. We are leading the CBD industry through education and transparency with continued focus on purity and potency.
Achieve Optimal Health with CBD
In the accelerated hustle of today's world, whether at work or at play, we constantly seek the next best solution to health and balance, no matter what our age. It's a lesser-known fact that every human body already contains a built in stabilizer, functioning constantly to achieve and sustain balance and optimal health: the Endocannabinoid System. The Endocannabinoid System is a collective group of enzymes, receptors and compounds that interact with each other to regulate processes throughout the body. The body generates endocannabinoids, which are enzymes that respond to chemical messages that engage our Endocannabinoid System, a system responsible for maintaining homeostasis. "Endocannabinoid" is derived from two words that help us better understand the background and meaning of the Endocannabinoid System. The expression "endo" is short for endogenous, which means happening inside a creature, tissue or cell. The word "cannabinoid" describes the compounds supporting the Endocannabinoid System. Our Endocannabinoid System is a delicate, highly-tuned internal system that impacts regulation across basic body functionality, providing balance in places where some of us need it the most: sleep, immunity, digestion, pain management, anxiety, etc. Furthermore, there is mounting research aligning various illnesses and symptoms to low endocannabinoid levels, including: depression, ADHD, anxiety disorder, PTSD, sleep disorder and more. Research continues to support the hypothesis that a body deficient in endocannabinoid production is more susceptible to developing these symptoms and other diseases. As in most cases, the healthiest way to receive the proper nutrients we need and avoid deficiencies is to source a natural solution. Cannabidiol (CBD) is a natural supplement, derived from the hemp plant, that can be classified as a cannabinoid. Cannabinoids have a direct relationship to our body as they interact with the Endocannabinoid System, which impacts a wide range of health and disease-related conditions, making it vital to keep this network well cared for. Imagine the capability to promote internal balance while regulating some of the challenges consumers struggle with daily. CBD products work directly with the Endocannabinoid System, providing natural supplementation, great for keeping the mind and body in top shape. CBD products are an excellent addition to any health-promoting lifestyle. The Endocannabinoid System is a beautiful internal resource when carefully supported and maintained. Green Roads is a leading CBD manufacturer in the United States, with products in 5,000+ retail stores, and more than 1 million online customers. We offer only the highest grade, pharmacist-formulated, hemp-derived CBD extract available on the market. With over SO Green Roads CBD products on the market, we've got the variety you need, whether in potency or preferred method of intake. We are determined to help our customers find a new sense of balance and wellness. In your search for optimal health, look no further than Green Roads CBD—the road to health starts here.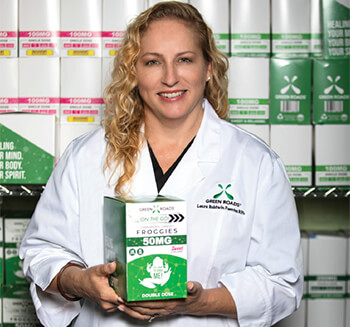 Laura Baldwin Fuentes
Meet the Pharmacist
Green Roads Co-Founder and Licensed Pharmacist Laura Baldwin Fuentes RPh transitioned from 25+ years of compounding and formulating products in the traditional pharmaceutical world to pioneering plant-based product research, development and formulation in the hemp CBD industry. To bring hope and healing to those seeking natural, non-toxic alternatives to prescription and over-the-counter medications, Fuentes sets the gold standard for pharmacist-formulated hemp CBD products through proprietary product development with Green Roads. To learn more, give Green Roads a call (844) 747-3367, visit www.greenroadswholesale.com or email wholesale@greenroadsworld.com.