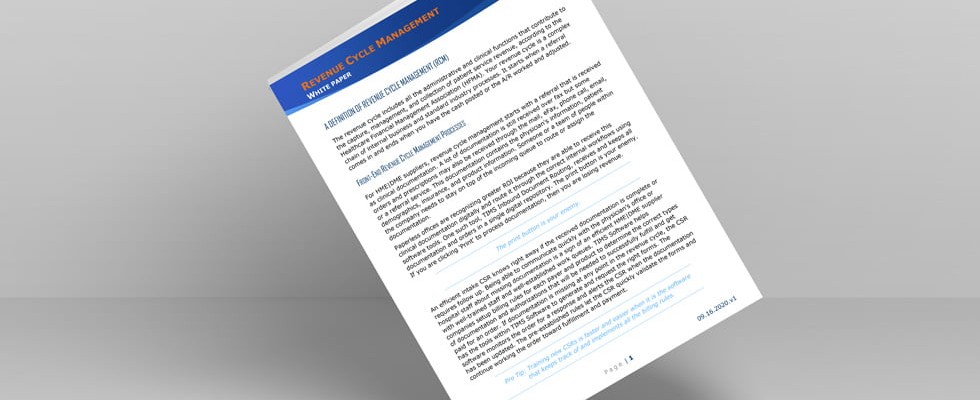 How going digital can improve your ROI
Revenue Cycle Management (RCM) touches every aspect of your business, from referral through payment posting. To make it work efficiently, you need integrated work queues, billing rules engine, optimized delivery smart apps and robust reporting and monitoring capabilities. In this white paper, you'll learn about ways to optimize your RCM software, including pro tips on everything from delivery management to claims validation to A/R and more.
Fill out the form on this page to download this white paper.
Sponsored by