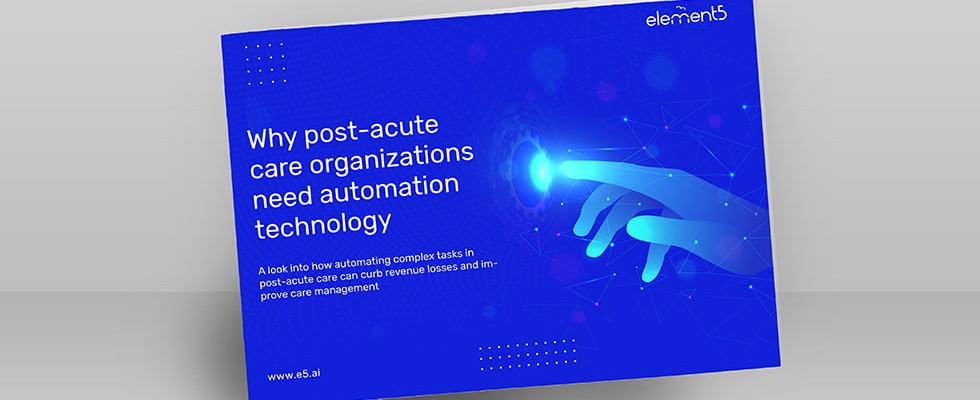 Automating complex tasks can boost revenue and improve care management
Does your staff spend too much time on never-ending administrative burdens, especially when it comes to checking eligibility, onboarding patients and managing EHRs and the revenue cycle? You should know about robotic process automation, in which bots take over some of those repetitive tasks. This white paper from Element5 explains how this new technology applies to post-acute care.
Fill out the form on this page to download this white paper.
Sponsored by