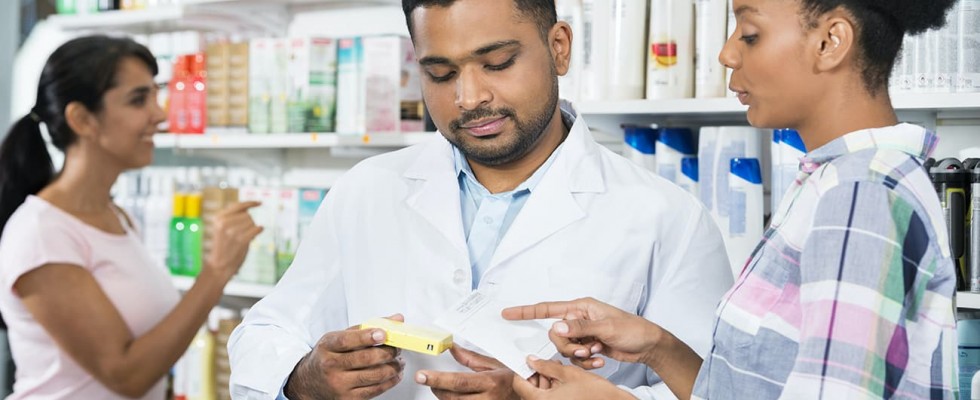 Establishing and growing customer loyalty
As the home medical equipment industry continues to grow, not only may you see an increase in customers shopping with you for their healthcare needs, but you may also face increased competition for your medical equipment business. Home and durable medical equipment retailers are not only competing for new business, but also repeat customers. This is especially important for retailers that offer equipment rental services as well as sales, sell supplies or other consumables in addition to durable equipment, or have explored other recurring revenue streams. Even for businesses focused on traditional high-value one-off sales, however, focusing on earning customer loyalty can help drive sales, encourage referrals, and stand out in today's environment of empowered consumers. Driven by cost pressure due to out-of-pocket expenses for healthcare, or simply higher expectations in the "Amazon age," consumers may do significant "shopping around" before deciding where to purchase medical equipment. Retailers who understand what motivates consumer loyalty may be well-positioned to thrive even in competitive markets.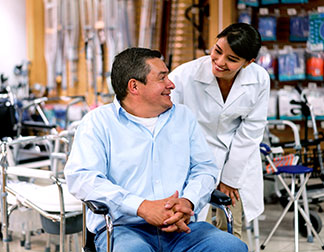 Recent research conducted by Synchrony, parent company of CareCredit, revealed the key drivers of customer loyalty across a variety of retail markets. These key drivers are the top motivating factors that grow consumer loyalty and may provide valuable insights that could help the medical equipment retail business strengthen customer loyalties.
Trust—built through consistency and transparency
The most influential factor in developing consumer loyalty, according to Synchrony's research, is trust. Trust is at the heart of loyalty and represents a mutual relationship between the retailer and consumer. When asked, 77 percent of consumers surveyed agreed that "prices or promotions get me into the store, but the experience I have keeps me coming back."1 Like many relationships, trust must be earned through experiences and actions and should never be taken for granted. You can nurture a relationship of trust between you and your customers by ensuring consistency and transparency in your processes, environment and communications.
Consistency can be built through a consistent retail experience. No matter your location (brick and mortar, online, etc.) a consistent look and feel can instill trust in your customer. This extends to marketing materials and your overall environment. Keeping your retail location well organized will help customers know what to expect and instill trust in the quality you provide. Ensure consistency in your:
Signage and promotional materials
Communications
Organized, well-stocked retail displays
Transparency should be a part of your businesses culture including language and business processes. This starts with sales tactics and how your team communicates with customers. Use clear and concise messaging and try to avoid small fonts. You can also demonstrate trust through a hassle-free return or exchange process. When a retailer makes it easy for customers to return products, it shows that they stand behind the products, and trust the customer. If someone has a concern, show that you care, believe them, and do whatever you can to "make it right."
Keep in mind that consumers can quickly go from loving a brand to disliking a brand because they feel 'disappointed.' Disappointments can impact trust and brand aversion – ultimately impacting customer loyalty. By focusing on how to 'delight your customer' you can implement sales tactics and communications that demonstrate your dedication to the consumer experience.
Simplicity—make it easy for them to choose you
When you make their lives easier, your customers may be more likely to be loyal to you. Offer convenience and go the extra mile to provide an efficient and hassle-free customer experience. Keep things simple for everyone by eliminating obstacles throughout your business.
Ensure your store is easy to navigate and make sure the floor layout is clean and spacious. Make sure your customers avoid hassles from the moment they walk into your location. It should be easy for them to locate what they need, and their check-out experience should include short lines and easy transactions. Keep your processes simple and easy to follow, and your language friendly and direct. Transactions should be seamless and information about products should be easy to find.
Taking the consumer perspective
While trust and simplicity are the keys to nurturing loyalty, it's critical for retailers to embrace the consumer's point of view. When asked, 77 percent of consumers surveyed agreed that "(they) think of loyalty as a 2-way street, a reciprocal relationship."1 Loyalty is built when consumers feel that retailers are loyal to them—through their actions and communications. 
Consumers also want to feel seen; 73 percent agree that "stores that treat me as a person, not a number get more of my business."1 Show your customers you recognize they are people by adding a layer of personalization:
Greet them by first name
Recommend options to meet their needs
Send offers based on their interests
Send cards or other acknowledgements of milestones, like their birthday or anniversary
Listen
Help make it easy to pay
As customers face rising out-of-pocket costs, paying for the supplies and equipment they need should be easy. Healthcare financing options can be a great asset to your business. With CareCredit, a health, wellness, and personal care credit card, customers can move forward with their purchase with a monthly payment that fits their budget.* Because CareCredit can be used again and again as a method of payment, you can make it easy for them to remain loyal to your business. Plus, you get paid in two days and face no recourse if your customer defaults or delays payments.** CareCredit can also provide you with materials to help promote and communicate this payment method – because we want to make it easy for you too.
By focusing on what motivates your customers to make a purchase, you can help drive and strengthen loyalty to your business and ultimately help more people get the equipment and care they want and need.
To learn more visit, www.carecredit.com/homecare. 

---
About CareCredit
CareCredit is a health, wellness and personal care credit card dedicated to helping people get the care they want and need. For more than 30 years, CareCredit has helped millions of people by offering special financing options with convenient monthly payments. CareCredit is accepted at more than 210,000 locations for a wide variety of health and wellness procedures, treatments, products and services. CareCredit is a Synchrony solution. Synchrony is the largest provider of private label credit cards in the U.S. Visit carecredit.com to learn more.
1 Consumer Loyalty Research: Identifying the Human Motivations Driving Loyalty. Synchrony, February 2019.
*Subject to credit approval.
**Subject to the representations and warranties in your Agreement with CareCredit, including but not limited to only charging for services that have been completed or that will be completed within 30 days of the initial charge, always obtaining the patient's signature on in-office applications and the cardholder's signature on the printed receipt.
This content is subject to change without notice and offered for informational use only. You are urged to consult with your individual business, financial, legal, tax and/or other advisors with respect to any information presented. Synchrony and any of its affiliates, including CareCredit, (collectively, "Synchrony") makes no representations or warranties regarding this content and accept no liability for any loss or harm arising from the use of the information provided. Your receipt of this material constitutes your acceptance of these terms and conditions.