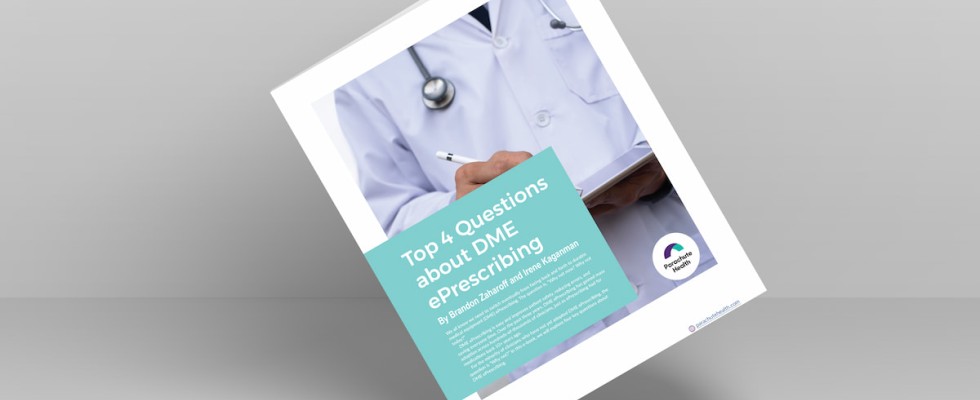 Learn more and read what industry leaders who switched to digital say about this game changer
Sponsored by: Parachute Health
How does DME ePrescribing work? See the process step-by-step.
Is it hard to learn? Read how current users describe the intuitive process.
What are the benefits? So much more than just avoiding lost faxes.
Should you start DME e-prescribing today? Check out the ebook and choose the best answer for your patients!
Fill out the form on this page to download the e-book.
Sponsored by