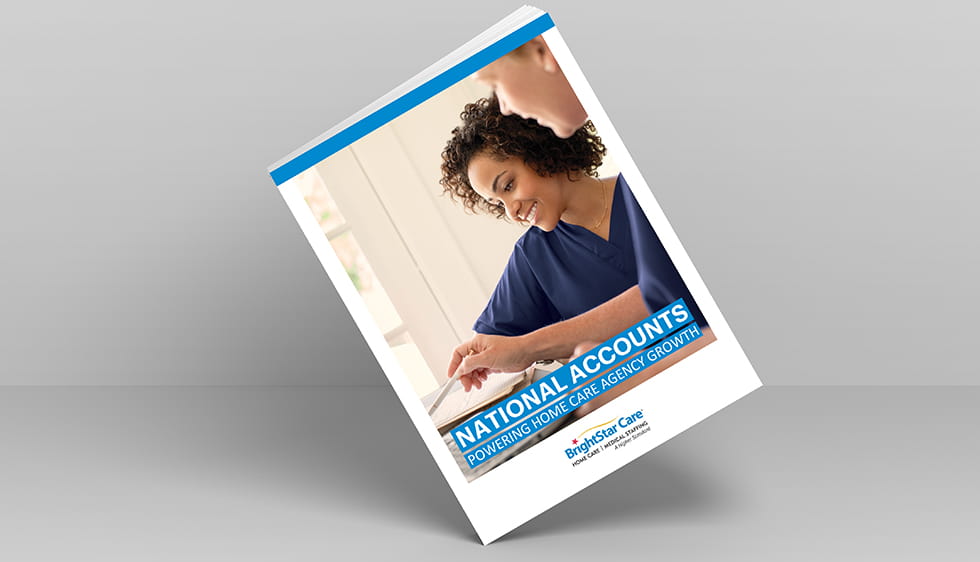 Get support building partnerships & finding new revenue
In this white paper, you will learn about how national accounts help home health care owners foster partnerships with multiple organizations—helping diversify revenue beyond traditional homecare services. Hospitals, insurance providers and enterprise organizations all have the same goal in mind – to partner with a home health care agency to lower hospital readmission rates, provide more frequent health screenings, ensure their working environments are safe, and offer more affordable care to everyone. Over the years, BrightStar Care has used national account partnerships to grow its business exponentially.
Fill out the form on this page to download this white paper.
Sponsored by