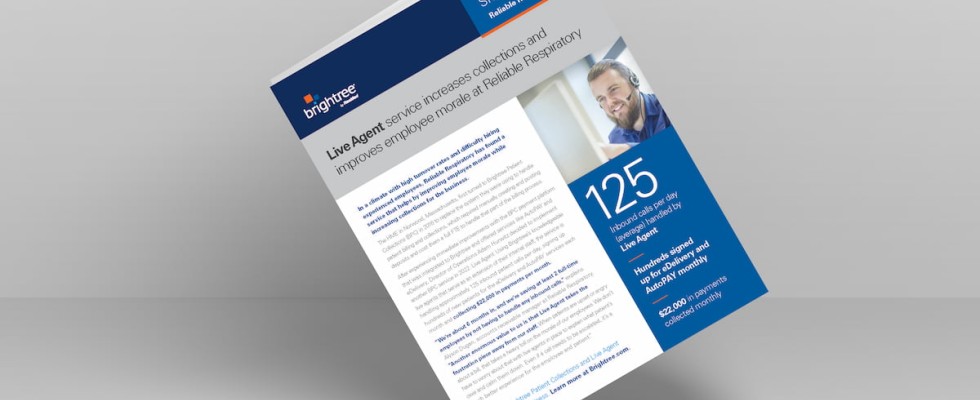 HME provider sees boosts in collections and morale with Brightree's Live Call
With Brightree Patient Collection's knowledgeable live agents working as an extension of the internal staff at Reliable Respiratory, the service is handling approximately 125 inbound patient calls per day, signing up hundreds of new patients for the eDelivery and AutoPAY services each month and collecting $22,000 in payments per month. 
"We're about six months in, and we're saving at least two full-time employees by not having to handle any inbound calls," explained Alyson Dugan, accounts receivable manager at Reliable Respiratory. But that's not all. 
Discover all the advantages that Reliable Respiratory reports using Brightree's Live Agent service. 
Fill out the form on this page to download the case study.
Sponsored by