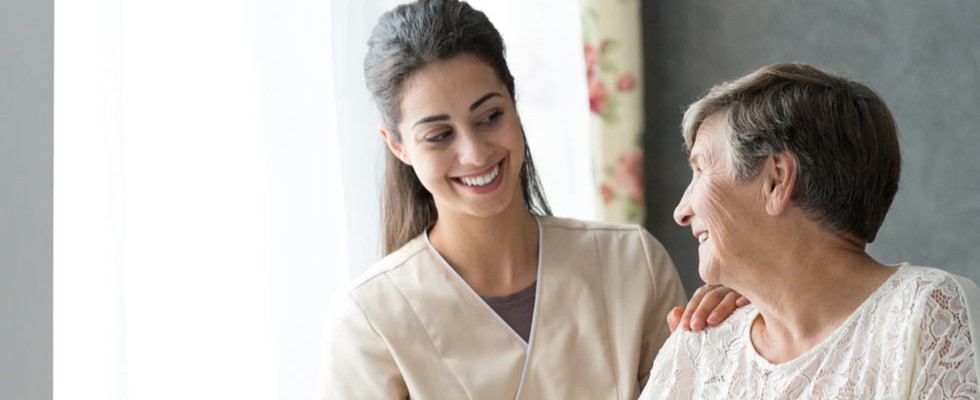 3 Important Factors to Consider
Sponsored by: Philadelphia Insurance Companies
The average life expectancy is now 78.6 years old in the United States, and over the next 10 years, the aging baby boomer population is expected to fuel a more than 50% increase in the number of seniors requiring home nursing care. As homecare services expand, home health agencies are finding new ways to serve their patients.
Although home health care begins at the patient's home, it doesn't always remain there, and home health agencies may have to manage clients' transportation needs. To meet these needs, some service providers are turning to rideshare services. When agencies partner with rideshare platforms, there are new service delivery and liability concerns to plan for. These include patient communication and readiness, driving and information exposures, and insurance coverage for this new model of homecare services. In this article, we address the causes behind the home health care boom and what home health care agencies should do to prepare for it.
What's Behind the Home Health Care Expansion?
Like many developed countries around the world, the U.S. has an aging population. By 2030, every baby boomer will be over the age of 65—placing the number of seniors requiring homecare at an estimated 1.9 million. With a larger percentage of the population in the senior demographic, the number of Americans living with Alzheimer's disease could reach 13.8 million by 2050.
Meanwhile, older adults prefer to age in their homes rather than transfer to assisted or semi-assisted in-patient care facilities. Data from AARP shows that 76% of Americans age 50 and older want to stay in their current residence for as long as possible. This is likely due to the comfort of home and a sense of community, but also to costs. In the U.S., the average hospital stay costs $11,259, while home treatment for acute care patients costs 52% less. Given the cost and comfort advantages, home will likely continue to be the favored care environment.
Most patients receiving homecare continue to have transport needs, with medical appointments, grocery shopping, social visits and other day-to-day errands that require getting from place to place. Yet many are no longer able to drive. According to AAA, seniors are outliving their ability to drive safely by an average of 7 to 10 years. As such, home health care professionals often need to accompany their patients on outings around town.
To reduce the drive time of caregivers and associated expenses, some home health care agencies are turning to rideshare services to transport their care team members and patients. To continue delivering services successfully and safely with rideshare, additional vigilance and precautions are necessary.
Potential Risks of Utilizing Rideshare Services
There are a number of important questions and risks that homecare agencies need to consider before utilizing rideshare programs as part of their service delivery. Here we'll go over the top three.
1. Patient Concerns
The use of third-party transportation services introduces new planning and logistical concerns as well as liability. Keep in mind that most rideshare services are native mobile apps that require the user to know their way around a smartphone and to understand mobile alerts. This may be difficult for elderly patients.
How will you inform patients and coordinate scheduled rides? Although some services such as Uber Health are providing trip details via phone calls, even dealing with an automated call with information about a scheduled car or driver could be difficult for your patients. To reduce missed appointments, your homecare agency needs a reliable framework to inform patients of their trip pickup details.
Patient comfort and safety during rideshare trips also need to be planned for. To ensure all patient care and liability details are considered, ask yourself these questions as you build policies for working with rideshare platforms:
How and when will the patient receive ride pickup information? Will there be alerts or reminders?
Who is responsible for dropping the patient off at a safe location?
Who is responsible for ensuring the patient makes it inside safely?
If the patient is in a wheelchair, who ensures they are strapped in securely?
2. Driving and Information Exposure Concerns
Part of patient well-being means safeguarding their protected health information (PHI) when working with third parties. This may require rideshare partners to agree to certain contract terms and maintain HIPAA compliance. Uber Health, for example, works with a HIPAA compliance company to conduct risk and compliance assessments for its health transport service. To improve transport safety and reduce the possibility of protected information exposures, use these questions to guide rideshare policies and practices:
Does the rideshare partner have measures in place to safeguard PHI? Are they HIPAA compliant?
Is the rideshare partner able to enter into a Business Associates Agreement to show their readiness to comply with HIPAA?
Will your company have access to a record of the route the driver took and driver identity information?
How are drivers vetted and trained? Have they undergone driver safety training and background screening?
Checking off these boxes before you enter into a partnership with a rideshare platform helps to control your risk in the event of a mishap.
3. Insurance Concerns
Proper insurance coverage for both your homecare agency and the rideshare partner is vital and provides protection against lawsuits in the event of an accident.
Just as in cases in which an employee drives a patient's car or transports a patient in their own vehicle, there are a number of auto insurance concerns when it comes to using rideshare applications. Home health agencies need to be aware of which exposures their insurance will cover and which risks should be assumed by the rideshare partner and driver. Use this set of questions as you evaluate your insurance needs:
Who is liable if the rideshare driver gets in an accident?
If a patient slips and falls after they are dropped off by a rideshare driver, who is liable?
Will your general liability insurance or your automobile liability insurance cover claim costs?
Do you need hired/non-owned auto coverage as an additional insurance endorsement?
Will your insurance cover the bodily injury of a patient?
Does the rideshare partner have insurance that covers passenger injury?
In addition, your care team members should have professional liability insurance to protect both individual caregivers and your company from professional error related claims.
Next Steps for Home Health Care Agencies Considering Rideshares
Preparing the insurance policies, caregiver training and best practices to safely use ridesharing services can be complex, but there's no need to go at it alone. Once you've decided to explore using ridesharing services, work with your insurance agent to find the right carrier and coverage package.
To cover all exposures, homecare providers will need general liability, professional liability and auto coverage. Coordinate with your agent to make sure these policies overlap and there is no gap in coverage. While your agent and insurance company can help you craft the coverage you need, it is also advisable to have an attorney help write and review any contract that codifies the partnership between your company and the rideshare service.
Proper caregiver training is also a vital aspect of integrating rideshare into your service delivery. In addition to training aligned with state licensing regulations and competency exams, special training for rideshare conditions should be provided. This may include:
Patient transferring
Patient transfer training teaches proper lifting techniques, how to use lift devices and the supplies and support needed during transfers.
Transport training
This training includes techniques for helping patients in and out of vehicles, ensuring their comfort and safety during a ride, and assisting patients with special needs.
General safety
General safety training covers best practices for assisting patients in all environments including in-home, during transport, and in public places.
Finally, it is important to review your existing patient transport policies and practices, and perhaps create new ones. Here are a few that we recommend including:
Mandatory seatbelt rule: Every vehicle occupant should be required to wear a seatbelt.
Control of vehicle occupants: Only the caregiver, the patient and the driver should be in the car (no pets, children, or other guests).
Hazardous weather considerations: Patients should not be transported during hazardous weather conditions.
Manage Care Risks with the Right Coverage
Home health care involves a number of risks, especially when it comes to transporting patients with the help of a third party. You can't eliminate all risks, but you can manage them with employee training, thorough care and transport policies, and the proper insurance coverage for both your homecare company and your rideshare partner.
The experts at Philadelphia Insurance Companies can help you with an insurance plan that suits your home care agency's needs. Contact them today!
Sponsored by