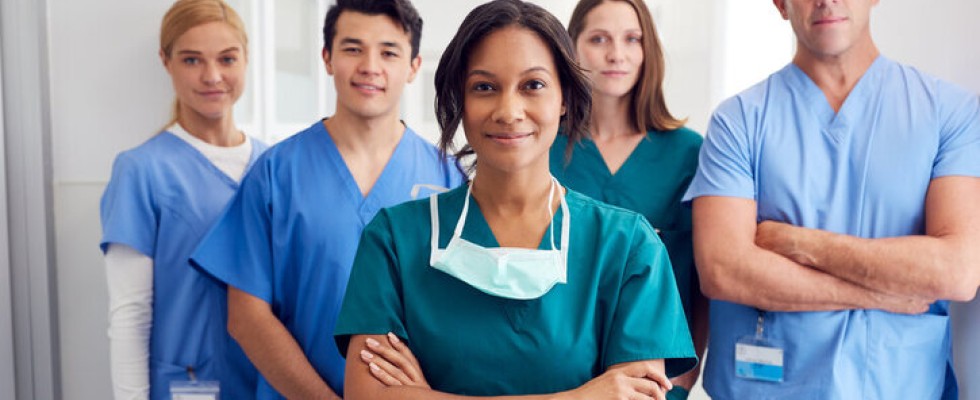 11 tips you can use today
Demand for care is on the rise. Are you reaping the rewards of this increase in care?
There may be an increase in inquiries calling your office. But how can you get clients to come to your door?
These tips can help you get more clients, whether you are a new home care agency or have been in business for over 20 years. 
Make a plan of action & determine your target audience.
How you will target potential clients is critical to your success. Identifying the resources that you will require, including people. To track progress, set up your homecare software. For example, you can track where your referrals came from, how much each source cost and conversion rates so that you know which sources have the most significant impact on your strategy.
Spread the word.
To continue to grow your homecare business, you need to promote it to all interested. You will lose out on new clients if you don't get the word out about why your agency is better than others.
Communicate, communicate, communicate.
Communicate when talking to a client or spouse about starting services. It's that easy.
Your sign-on process should be clearly explained. If you get a last-minute request to sign on a client, be honest and open about the process and availability of your caregivers.
Make sure to describe the scope of your services. It's also possible to briefly explain non-medical services, noting which you can or cannot assist with.
You know what questions your clients might ask, and you can prepare the information and answers. Prospective clients will choose your agency over others if they feel more knowledgeable and prepared.
If you are unable to provide a service or location that is specific to a client's needs, please give them contact information for the company that can best meet their needs. Although this takes more time, it shows you care and that you will be willing to spend the extra time helping people who need help to benefit immediately from your services.
Give & get referrals. 
Referrals are essential to building and maintaining a solid home care business. This is where most of your clients will come from. You can provide excellent and compassionate care to ensure you receive referrals from your existing clients. You can also take proactive steps that increase your chances of getting referrals from other agencies, such as:
Families/clients (existing and past)
Health care professionals
Hospital discharge planners
Third-party referral sites
Word of mouth is the best source of referrals. Encourage caregivers and clients to share information about your agency's quality services. Online platforms allow you to create referral forms that can be easily shared with people needing home care solutions. You can also offer a discount or bonus service to those who refer friends and family. 
Partner with health care professionals. 
It would be best if you took the time to search for referral partners in health care, such as care consultants, nurses and hospital discharge planners. Look for people who are willing to give referrals and make recommendations for your agency. It is as easy as visiting local hospitals, assisted living communities and clinics to have a friendly conversation, drop off some food for the nurses or leave brochures at reception.
Establishing a reputation as a reliable and friendly resource for health care authorities is essential. This will ensure that clients or patients are referred to you whenever they need it. Referrals by word of mouth are more effective than paid advertising. 
Connect with hospital discharge planners. 
Consider how your homecare agency can help the discharge planner. It would be best if you let them know who you are and what your business can do for them.
Use referral sites from third parties. 
Businesses often use sites like Caring.com, Aging Care and Care In Homes in their early stages. They can be a great marketing tool or source of leads, although they can be costly as they charge per lead. Although you may get many referrals, they will be sent to multiple agencies at once, leaving you with lots of work to convert them into clients. Third-party websites can be costly, so it is vital to keep track of your conversion rates.
It is vital to create a plan to track and generate client referrals using homecare software to gain insight into who your top sources are and who needs more attention. It would be best if you also thanked those who recommend you.
Stand out from the rest. 
According to IBISWorld, there are 437,967 homecare agencies in the United States. You need to be able to differentiate yourself from others because home care is ubiquitous. These differences don't need to be revolutionary or earth-shattering, but they should be enough to make families reconsider calling another agency. What can you do that will make your agency stand out?
These are just a few ideas to help you get started: 
A simple sign-on process that is accessible to all ages
Special care services or protocols that are specific to a condition (e.g. hospice or dementia)
Allow clients to make payments on your agency website
To ensure smooth transitions, make arrangements for caregiver interviews in which clients can meet caregivers before they start to care.
Although this is a partial list, there are many things you can do. With the resources and staff available, find what works best for your agency.
You can make sure your clients are happy with the care you provide. It is easier to master one thing than to be proficient at all. This does not mean you should neglect other aspects of your business, but learning one thing is better than doing it all the time.
Being a business owner, it is important for you to think about how you can minimize the impact of financial insecurities on your business. Consider getting home health care insurance to protect yourself from such risks.
Learn to understand the lives of your clients.
Meeting clients where they are is one way to attract them. It's not enough to offer medication reminders and a weekly shower. It would be best if you also sold the possibility of independence. They may not be able to do it any other way. They are connected to you through a network of connections.
You can refer your clients to homecare agencies that offer quality hospice and home health care services. Find out what is most important to your clients so you can help them the best.
If a client returns home from rehab with a list of exercises they need to do in physical therapy, will you create a plan for their care? Are you going to ask your client about their goals for returning home? If so, how can you incorporate the exercises into a routine to help them achieve these goals? You can help clients return to their interests, whether they want to drive a golf cart or eat independently.
It won't be easy to communicate with your clients if you don't understand their lives and context.
What can you do to help your clients return to independent living before they need care? Also, consider allowing your clients to stay independent. Find out what motivates them.
Volunteer.
Building trust with your community and showing people you are trustworthy is essential. Volunteering is a great way to strengthen and build confidence. Volunteer at a soup kitchen, host a blood drive or collect clothes for the homeless. Being visible in your community can help you find clients. My experience shows that active agency owners in their communities are the most successful.
Use social media.
Your primary clients may not be interested in social media, but 62% of seniors over 65 are on Facebook. Getting involved on social media and building your brand awareness is essential. A Facebook page is necessary these days, and Instagram, Pinterest, and Twitter are other great platforms for potential clients.
To avoid confusion, use the same name on all social media accounts. You can also search your name across multiple platforms, so you are sure it is only being used in some places. Use your logo and colour scheme on all platforms to appear professional and establish your brand's identity.
Use an online scheduling tool to keep you active and posting frequently. Keep your followers updated about your services and offers, recent blogs, events, reviews, and testimonials. 
People who post often are more likely to be promoted by social media algorithms.
Use hashtags relevant to your agency's services and the homecare industry.
Take the time to respond to users' comments, questions, and other interactions online. While it may not be as effective as face-to-face communication, it can still build trust and relationships.
Share photos and videos to appeal to a broader audience and draw attention. To show professionalism and modernity, you should use professional graphics, animations, and videos.
Facebook's ad manager can help you set up advertising campaigns that reach more people at a lower cost.
BizInsure is a leading Insure-Tech company located in California. We offer competitive insurance products for home health care agencies and home care workers. For more information about how we can help you with your home care insurance needs, visit our site or please get in touch with us at 1-877-900-9998. 
 
Sponsored by