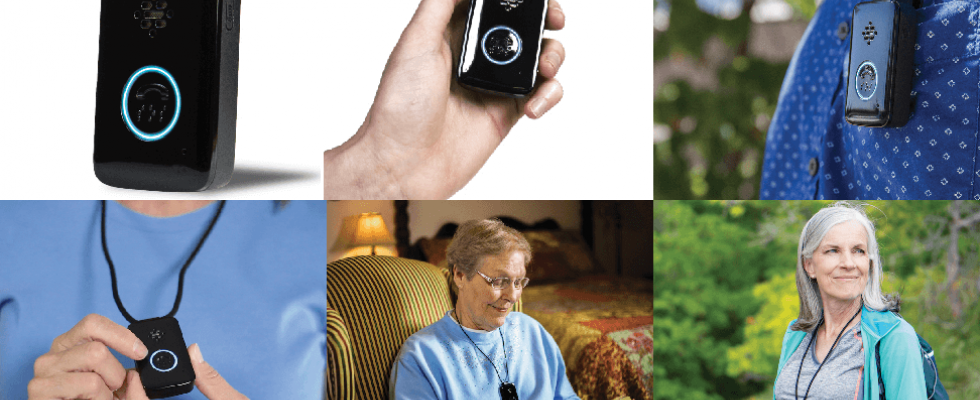 How Home Health Agencies and HMEs can become the place for a medical alert device
Sponsored by: ResponseNow
According to the National Council on Aging, one in three seniors will fall this year. Of those who do, their likelihood of falling again within six months doubles. Even in falls where the patient is not injured, nearly 47% of seniors are not able to get up without assistance. While a medical alert device can't prevent the fall, it can absolutely bypass the agonizing period of time some seniors go through just waiting to be found. Falls and the accompanying recovery period are the single biggest motivating factor for seniors or their families to begin shopping for medical alert services.
According to AARP, nearly 90% of seniors say they wish to remain in their homes as they age. Using medical alerts helps them do so. Today's senior doesn't lack for choices. Where do they start? The internet provides an overwhelming range of options, with all companies promising help but few actually delivering. Many even deliberately mislead their customers when it comes to product pricing and limitations.
This is where home medical equipment (HME) providers, home health agencies, homecare companies and independent pharmacies play an important role. These organizations see many potential patients who could benefit from technologies that give them access to help anywhere, any time. Their patients often ask where they should go to find a medical alert system. By choosing the right partner, these home care professionals can enhance their standing in the community and become known as the local source for medical alert devices.
RESPONSENOW AFFILIATE PROGRAM
Let us help you become known as the source in your community to get trusted medical alert devices. The ResponseNow Affiliate Program has its roots in building relationships with local companies patients already know and trust. 
It's simple. In exchange for agreeing to recommend ResponseNow to their patients, each affiliate is paid up to $150 per sale. The patient receives one free month of service as a result of working through a local affiliate partner. ResponseNow handles everything else, including billing, shipping and any customer support issues, so there is absolutely no increase in workload on the affiliate's end. ResponseNow calls every new patient when they begin service to make sure they've received their equipment and help them become comfortable with wearing and using it. Other alarm companies simply leave everything up to the customer to figure out on their own.
There is no cost to become an affiliate nor is there any inventory to manage or sales quotas to meet. ResponseNow offers clients their choice of annual, quarterly or monthly monitoring plans as well as three different product choices: Belle, Belle+ and In The Home. Any combination of product and plan is paid at the same commission level. The goal is to provide patients with the product that helps them the most—not just sell them the most expensive option.
ResponseNow will provide each affiliate with:
Full-color rack cards
Full-color informational bag inserts
A Belle demo unit
Display stand for rack cards
Unique URL and promo code for digital order tracking
Orders can be taken by the affiliate, placed through ResponseNow.com or called into the ResponseNow office. By design, the impact on the affiliate's overall workload is minimal but the impact for the patient and company's bottom line can be tremendous. 
WHY RECOMMEND RESPONSENOW?
ResponseNow Medical Alert is one of the largest providers of the 4G LTE Belle. Patients love the device's long-lasting 30-day battery life. There is no daily hassle of charging or downtime of waiting for it to reach full battery. Belle achieves its long lifespan by resting in an idle mode as the client wears it. The unit wakes up whenever it's pressed and once a day to report in with ResponseNow, which is how the company ensures devices keep working in the long run. Older landline models require a console or base station in the home, which presents problems during real-life situations. For example, if a patient falls in their bedroom but the console is located in the kitchen, communicating with the operator is going to be difficult if not impossible. Belle avoids that pitfall through its powerful, built-in speaker and microphone, making operators easy to hear and understand for most seniors.
The other advantage the ResponseNow Belle unit has is its choice in cellular network carriers. Belle is available on both the AT&T 4G LTE network or the Verizon 4G LTE network. ResponseNow provides the unit that works best in a customer's area. To be clear, a client's personal cell phone or lack thereof has nothing to do with Belle. This device is a standalone product that requires no other outside equipment or data plan.
A system from ResponseNow Medical Alert can greatly improve and protect patients' daily lives. Everyone needs a plan and in an emergency, every second counts. The two-ounce, shower-safe mobile help button Belle is that plan. Press the button, talk to the operator, and get the help you need whether it's home or away. ResponseNow has even partnered with AAA to offer roadside assistance in the event a patient needs a tow or repair.
After a fall that left her unable to get up on her own and on the floor for hours, ResponseNow customer Helen Perkins says having her mobile help button Belle has been a life saver.
"I felt the need to find something that would give me the confidence to be able to live my life," Perkins said. "Of all the products or different things that I researched, a landline would have been useless because I wanted to travel, to be outside my home, to do the things I'd always done. This was the answer to my prayers. We had the technology to do what I was looking for."
MORE ON RESPONSENOW
ResponseNow Medical Alert Systems is a family-owned and operated medical alert provider founded in 2001 by Bob and Judy Kelley and located in Portland, Ore. While advances in technology have changed the types of systems ResponseNow has provided its patients over the years, the core commitment has always remained the same: getting people help at the push of a button.
Many alarm companies still only offer landline-based units. As daytime television advertisements dramatized the daily perils seniors can face, the term medical alert became synonymous with big brand names often to the detriment of the patient. Many large companies have aggressively one-sided contracts replete with locked-in rates of $50-$60 per month and lengths from one to three years. These deals were usually only breakable through death or a verified doctor's note, and may include excessive activation fees, equipment fees and other hidden chargers.
ResponseNow sought to change this. The company made its mark by offering below-market, transparent pricing on customer-friendly, flexible terms. It understood that patients frequently transition between levels of care, some months needing the service while at home and other months not. ResponseNow patients can cancel at any time without penalty or fee and can start back up just as easily.
For more information on how to get started, please visit the ResponseNow Affiliate Program information page or email Bob.Kelley@ResponseNow.com.