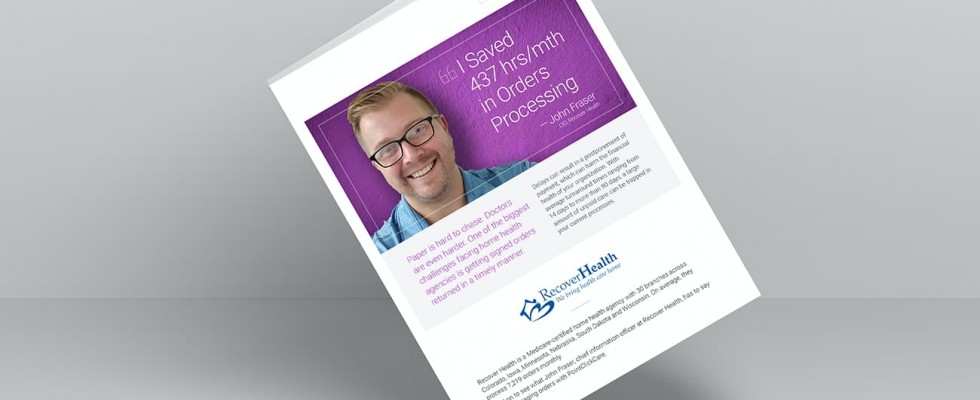 Read this Case Study to learn how one company saved 437 hours per month in Orders Processing.
Sponsored by: PointClickCare
Paper is hard to chase. Doctors are even harder. One of the biggest challenges facing home health agencies is getting signed orders returned in a timely manner.
Delays can result in a postponement of payment, which can harm the financial health of your organization. With average turnaround times ranging from 14 days to more than 90 days, a large amount of unpaid care can be trapped in your current processes.
Recover Health is a Medicare-certified home health agency with 30 branches across Colorado, Iowa, Minnesota, Nebraska, South Dakota and Wisconsin. On average, they process 7,219 orders monthly.
Download to see what John Fraser, chief information officer at Recover Health, has to say about managing orders with PointClickCare.
Fill out the form on this page to download this case study.
Sponsored by