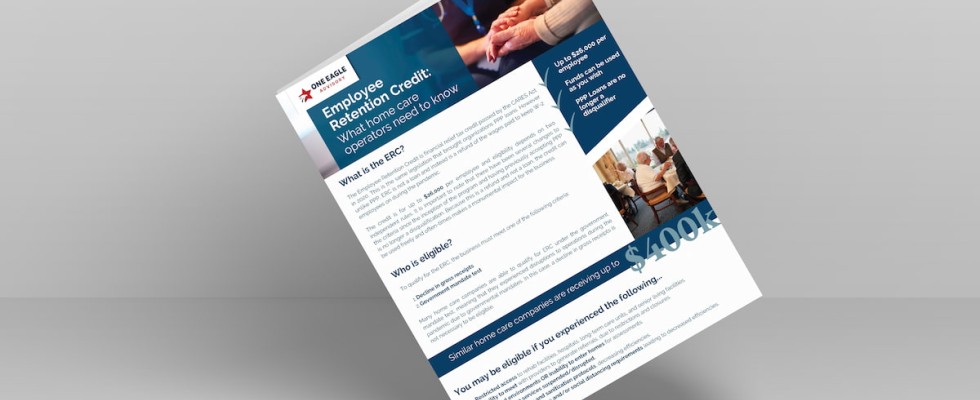 You may be eligible for a $26,000 per employee ERC. Here's what you need to know.
Sponsored by: One Eagle Advisory
Did you know that, as a homecare company, you may be eligible for the Employee Retention Credit (ERC), which will reimburse for up to $26,000 per employee? In this white paper, you'll learn how to determine eligibility and how to apply for the credit. It could make a monumental impact on your business. 
Fill out the form on this page to download the ebook.
Sponsored by