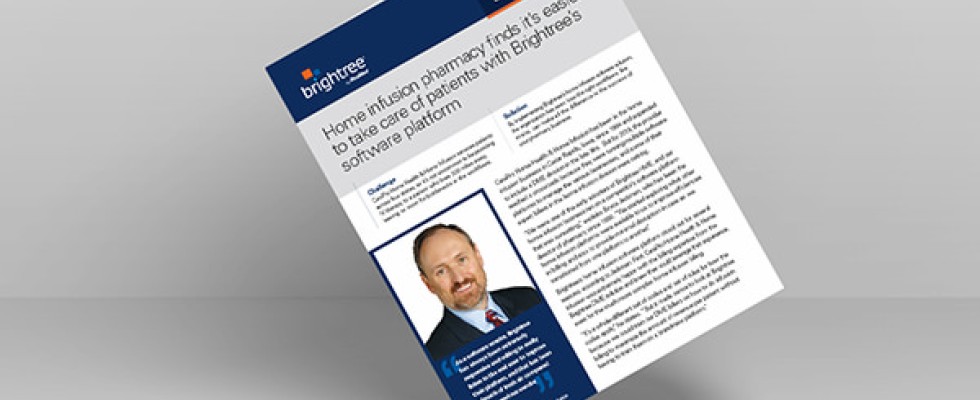 Pharmacy solutions make care easier
Pharmacy Director Bryce Jackman is rocking the home infusion business at CarePro Home Health & Home Infusion. By implementing Brightree's home infusion software solution in 2020, the organization has seen how the right workflows, like intake, can make all the difference in the success of your pharmacy business. Want to hear more from Jackman on their home infusion success?
Fill out the form to download this case study.
Sponsored by