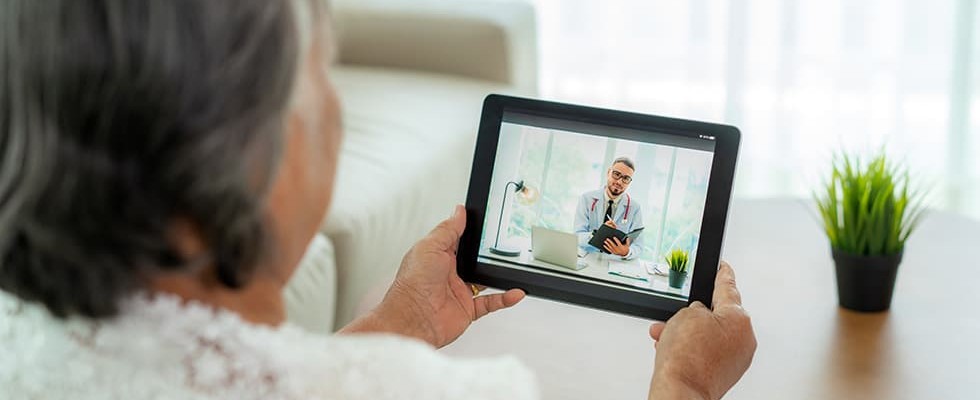 Understanding the big picture to keep your home health care agency safe & thriving
Sponsored by: Philadelphia Insurance Companies
When you consider that it's the generation responsible for personal computers, the internet, rock 'n' roll, environmental activism, gender equality and more, it should come as no surprise that baby boomers today are doing what they've done for most of their lives: driving change.
Approximately 10,000 people a day are turning 65, and the generation is estimated to be 72 million strong. Baby boomers represent one of the largest population segments, and they are ready to age on their terms, which includes a desire to stay home. Qualified caregivers are vital to supporting them in this goal.
However, as the baby boomer segment increases its need for care, there's a greater demand in the number of qualified caregivers needed to provide it. This can make it hard for your agency to find and keep the employees you need to handle your clients.
Then, last year, along came COVID-19. The pandemic accelerated the need for technology to handle care from afar while also creating a surprising solution to agency staff shortages. No longer did you have to be with a client to take temperatures or blood pressure, for instance.
Going forward, understanding the pros and cons of what technology does can go a long way toward setting up your agency for future success.     
Home Health Care Technology Is Keeping Us Safer—But What About Your Agency?
There's no end to the convenience of these newest inventions and their benefits to our health care and safety.
Technology touches it all, including:
Virtual appointments (telehealth) with doctors and providers
Medication dispensing
Wearable tech that monitors the many aspects of our health
Transportation apps and services
Home cameras and monitors
Home security systems, temperature control, and smart lighting
Tech that tracks if faucets and appliances are turned on and off
Zoom calls with friends and family
And much more—even smart diapers for infants and adults
While the pandemic prioritized the widespread adoption of telehealth (along with streamlining the provider's ability to offer services), it's hard to imagine patients and providers turning away from their convenience after COVID-19.
Monitoring devices and technologies utilized when personal visits were restricted will still have their functionality and appeal post-pandemic—especially when they can help you keep up with staff shortages without compromising the services you provide.
Using these new technologies has allowed many agencies to stay steady during the challenges of this past year. In some instances, it has also allowed agencies to step in when family or friends might not have been able due to illness or social distancing.
But for all of its benefits, you should also be aware that technology has some risk exposures that could impact your agency.
The Challenges of the Latest Technology
Cyberattacks have taken advantage of technology's rapid advances to spot holes and weaknesses in data storage and infrastructure.
All of the activity and information collected is housed online and vulnerable to interception by hackers.
If information is breached, it can open clients up to fraud and credit problems. It's also a violation of HIPPA (the Health Insurance Portability and Accountability Act) that protects patient privacy.
This can open home health care agencies up to significant fines along with the costs to both repair breaches and protect their reputation.
Additionally, with new monitoring capabilities, it is no longer he said/she said in the case of elder abuse. Video proof is now available when someone is injured or mistreated. This means that employee selection and training can be even more critical in your agency's success and in supporting your agency's reputation.
Now, more than ever, it's wise to understand your liability coverage and ways to manage risk successfully.
Protecting Your Home Health Care Agency
Your insurance company can play a valuable role when it comes to helping you navigate today's changing technology and unexpected risks.
Talk to your insurance company to find out if they have made any changes to address situations that have resulted from the pandemic.

Companies should be flexible and proactive to make it easier for you, whether it's changing requirements or permissions.

In addition to your general liability coverage, you should look into cybersecurity coverage.

Cybercrime isn't something that just happens to big companies anymore. These criminals are looking everywhere for a weakness they can exploit. More and more, it's not if an attack will happen — it's when.
A cyber insurance policy can help cover legal fees and computer forensic costs if you have a breach. It can also cover fines and penalties (such as ones from HIPPA) if incurred.
And, through risk management discussions with your insurance company, you can learn about cyber breach protocols and what to do if it happens to you.

As part of their coverage package, an insurance company may often provide additional risk management services to help you run your agency and prevent accidents, abuse and claims. These services can include:

Background checks and lawful hiring practices
Home health aides abuse prevention training
Home services abuse prevention training
These types of insurance policies, risk management courses, and services are offered by Philadelphia Insurance Companies (PHLY). PHLY has kept a careful watch on new technology's capabilities and continually reviews programs to stay in step with new situations.
These plans can go a long way toward ensuring a safe experience for clients and a rewarding experience for employees. They can also help reduce your risk of a big claims exposure.
Take Advantage of the Latest Technology
The latest technologies have helped with your agency's ability to provide care. But we should remember that even with all of technology's positives, there will always be risks when you're in the business of helping others.
Now is the time to find out if your home health care agency's insurance will provide the benefits and guidance you need to meet the challenges and risks you'll encounter.
Philadelphia Insurance Companies (PHLY) has been providing home health care insurance for over a decade. The coverage is combined with our unmatched risk management services and enhanced by our experience protecting the unique needs of over 120 specialty niche businesses.
PHLY understands your need to protect the vulnerable clients in your care and the business that means so much to you. We can work with you to develop a complete protection package for your homecare agency that can help make sure you're ready for today's top risks.
Interested in finding out more about the insurance coverage and risk management services PHLY can offer you? Contact our experts.
Sponsored by