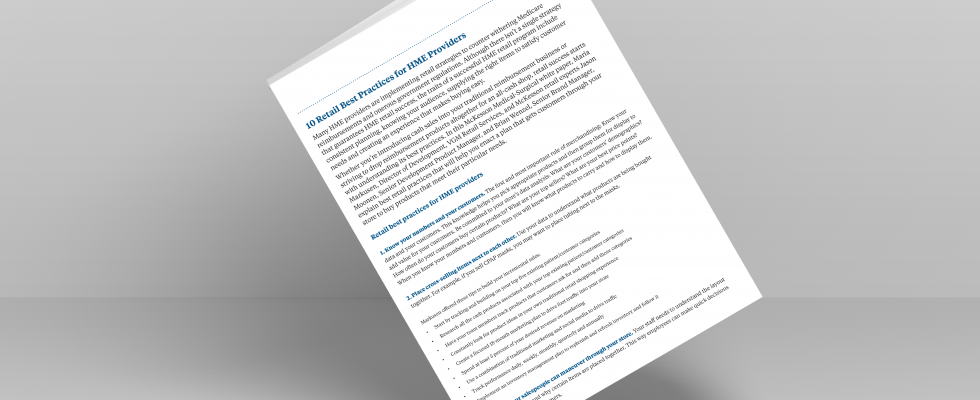 Learn the best retail practices that will attract customers to your store and increase sales.
Whether you're introducing cash sales into your traditional reimbursement business or striving to drop reimbursement products altogether for an all-cash shop, retail success starts with understanding its best practices.
In this McKesson Medical-Surgical white paper, Maria Markusen, Director of Development in VGM Retail Services, as well as McKesson retail experts Jason Moonen, Senior Development Product Manager, and Brian Wenzel, Senior Brand Manager, explain best retail practices that will help you enact a plan that gets customers through your store to buy products that meet their particular needs.
Fill out the form on this page to download this white paper.
Sponsored by