Provider Profiles
Gamburd Independent Living Solutions
California provider reaches new heights in accessibility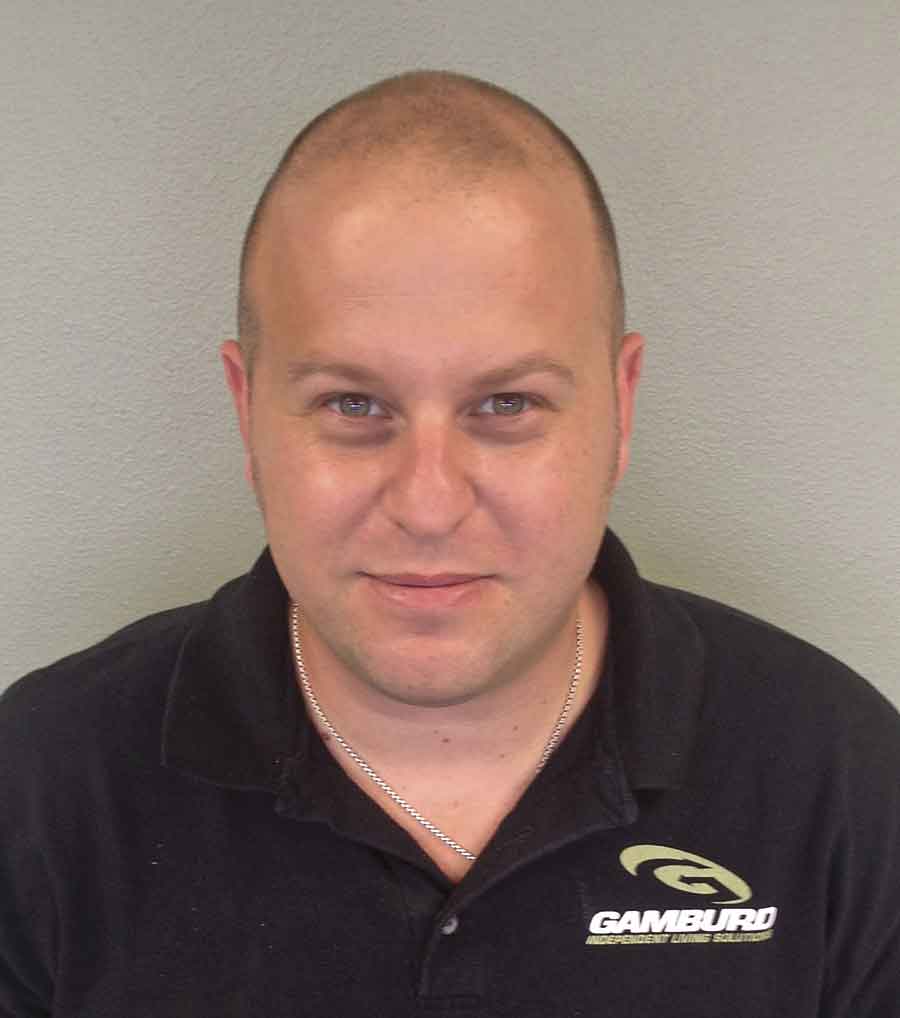 In the home medical equipment world—roiling with Medicare's competitive bidding project, rampant audits, expanding red tape and reimbursement that increasingly dips below cost—it isn't unusual for providers to lose hope for the future or even close their doors. Israel Gamburd of Gamburd Independent Living Solutions certainly saw the health-care sector's liabilities, but he also saw another way. In less than a decade he has turned his company inside out, changing it from a full-line HME provider with a sizeable Medicare business to an accessibility company that is 100-percent private pay.
Now, rather than dealing in oxygen and mobility, CPAP and hospital beds, Gamburd Independent Living Solutions—which is based in Pacoima, Calif.—provides stairlifts, ramps, patient lifts, bath safety products and home modifications.
The company, which has 15 employees, is growing like crazy. Mid-year, Gamburd opened a second location, this one in Sunnyvale, near San Francisco. "The problem is keeping up with the growth," he says, noting that in less than three months the new location was turning a profit.
That was even with a sizeable outlay to get the business up and running. "We bought a new van, we invested in technology, we had to get insurance, order stock, do advertising," Gamburd recalls, "and in the first 10 weeks we got out of the hole and made a profit."
It may not be traditional HME, but Gamburd is still in the business of helping people stay in their homes, and that's what got him into this health-care sector to begin with.
Building a Future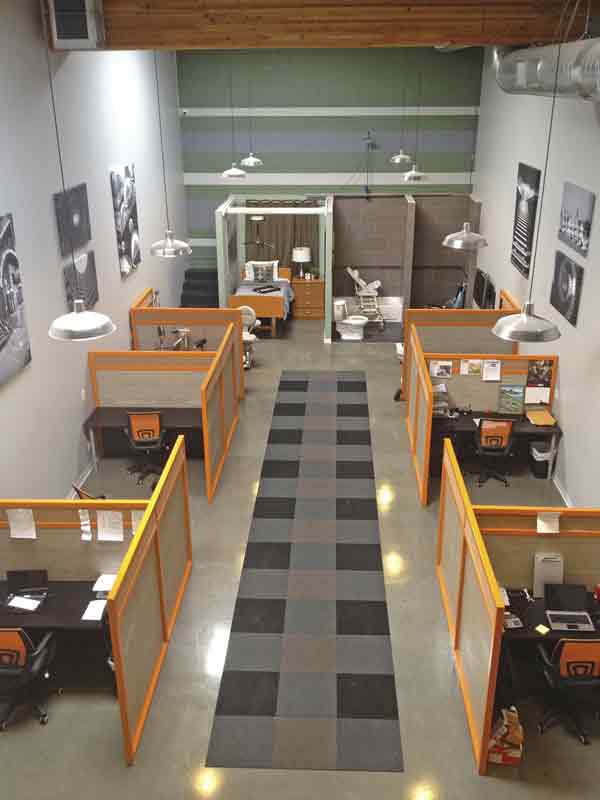 Gamburd didn't know a thing about HME until he was working toward his college degree in architecture. That's when his father became ill with kidney problems. "Eventually he went into kidney failure and was required to get dialysis three times a week," Gamburd says. "Right after a treatment, he was very weak and couldn't manage the steps into our home. Many days, my brother and I would help him up the stairs or even carry him, but soon, when he couldn't support his weight, this became a real challenge."
Gamburd searched for an accessibility company to help conform the family home to his father's needs, but he couldn't find one. It was a frustration that would continue to niggle at him even as he continued in college, worked in construction and helped his mother, a registered nurse with a geriatrics specialty who owned a board-and-care home. "I'd hang out with the patients,"
Gamburd remembers, adding that he also installed grab bars in the home's showers and further upgraded bathrooms for patient safety.
As time passed, his mother grew increasingly frustrated at the dearth of quality HME providers in her area. When she couldn't get the equipment and services she needed for her patients, she suggested that her son open an HME business. So, in 2002 Gamburd found himself at Medtrade, where he was introduced to a whole new world of products geared toward helping people in their homes. That spoke to a man who knew firsthand how difficult life could be at home for someone experiencing poor health.
That year he opened American Medical Supplies, working from a 150 square-foot office. The company grew—the Pacoima location is now 11,000 square feet, including a showroom—and, in addition to traditional HME, Gamburd offered bath safety solutions. He installed grab bars… lots of them. He also became a dealer for Showerbuddy, a transfer system for baths and showers.
In the world of HME, one thing leads to another. In 2004 one of his customers asked him if he could install a spiral stairlift. It seemed to Gamburd like something he should be able to do. Never one to back down from a worthwhile challenge, he sought out stairlift experts at an ability expo and found Bruno, the Oconomowoc, Wis.-based company that specializes in both vehicle and home lifts of all kinds.
The eager entrepreneur talked with a representative. "You're too young, go home," she told the 23 year-old frankly. "But if you're really serious, why don't you come to our next training seminar?" Gamburd showed up, and it turned his world around. "I just really took an interest in it," he says.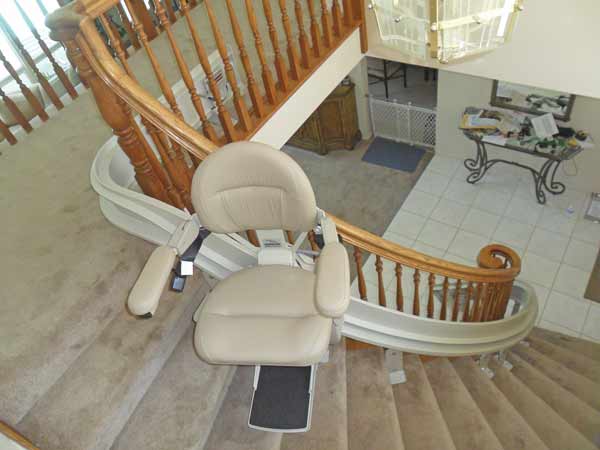 He was able to install that first spiral stairlift and many others followed. Indeed, according to Bruno, Gamburd Independent Living Solutions is now one of the company's three largest dealers of curved stairlifts in the world and the largest in the western United States.
The accessibility products became a bigger and bigger part of Gamburd's business, thanks largely to referrals. And Medicare became a bigger and bigger headache. "I always say durable medical equipment is a money pit," Gamburd says. "Medicare took the money, then they did the audit."
comments powered by

Disqus