The Leading Business Magazine for HME Professionals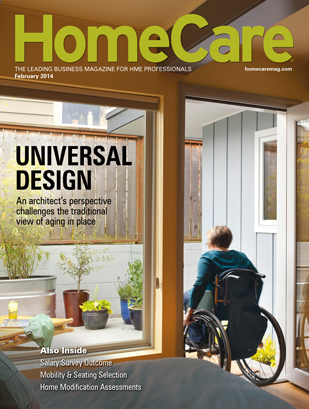 For nearly four decades HomeCare magazine has been the leading publication serving the HME/DME provider market and is closely affiliated with Medtrade, the industry's premier tradeshow. Purchased by Cahaba Media Group in 2011, it has been revamped to focus on helping business owners succeed in an increasingly challenging marketplace rather than simply reporting the news. Published monthly, HomeCare magazine is supported each week by the HomeCare Monday e-newsletter. In addition to a Facebook page and Twitter feeds, the magazine also hosts an active discussion group on LinkedIn at HomeCare Magazine.
What Others Are Saying
"I am still receiving comments about my 'stroll' on the exhibition floor at Medtrade 2012 that you so kindly published. I must tell you that I've never received so many compliments, calls and e-mails for anything I did prior to that. I know that you and the HomeCare magazine team will continue to build goodwill."—Shelly Prial, 60-year HME Industry Veteran and Medtrade Ambassador
"I met the people from HomeCare magazine and Senior Care Products at Medtrade 2012 and was highly impressed with their commitment to the aging in place and universal design programs."—Bill Sirkin, Bill Sirkin Sales, Inc.
HomeCare is a publication of Cahaba Media Group.