HME footwear is a fast-growing, underserved category
The Centers for Disease Control and Prevention (CDC) report that lower limb amputations due to complications of diabetes declined 67 percent from 1996 to 2008 in U.S. adults aged 40 years and older. The timeframe of the dramatic decrease coincides with implementation of Medicare's Therapeutic Shoe Program, which began in 1993. The CDC study highlights the benefits of holistic foot care as a factor in improving medical outcomes and minimizing health care costs. Specifically, the CDC mentions the role of diabetic footwear in the improving trend.
However, diabetic footwear is still an underserved market, with fewer than one in six Medicare-eligible patients taking advantage of the Therapeutic Shoe Program. Furthermore, a large influx of aging Baby Boomers will be a factor in doubling the number of eligible patients in the next 30 years, and diabetic shoes are a category that has thus far not been a target of competitive bidding. All these factors contribute to a market that Mark Koide, chief executive officer of Orthofeet, describes as a "diamond in the rough."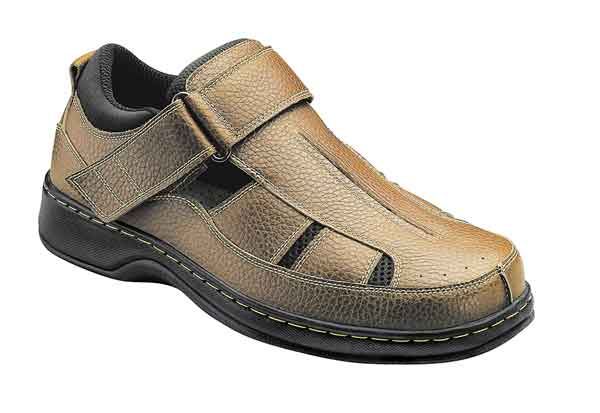 Greg Karian, marketing director at Dr. Comfort, agrees the low percentage of eligible patients who receive therapeutic shoes points to an untapped source of business, and an opportunity for HMEs. Selling through HME providers, Dr. Comfort is a manufacturer of diabetic shoes and inserts, as well as a supplier of diabetic socks, slippers, ortho sandals and compression wear.
Stricter Medicare audits in the last couple of years make it critical that providers have a system in place to generate the proper paperwork to support Medicare claims, Karian says. "We're finding that in most cases when providers are failing audits, it's not because their system isn't working. It's because they don't have any system in place at all," he says. "It's essential to understand the required Medicare paperwork and be prepared to appeal any claims that are denied. The majority of claims are being approved upon appeal." Dr. Comfort offers the "Check 7" system to manage Medicare paperwork.
"Beyond helping those in need of therapeutic footwear, providers should also consider footwear to be a great way to build their business," says Karian. "People love shoes. If you treat your customers right and give them a quality product, they will come back to you for more, and they'll also come back to you when their health needs require the more expensive items you provide."
Turnkey Approach Drives Business

By partnering with a supplier, HME providers can take advantage of the therapeutic footwear market using a turnkey, hassle-free approach, says Koide of Orthofeet. While the per-sale amount is lower than other categories, the number of customers is much higher. Orthofeet employs a network of certified shoe-fitters who can work with HME providers to handle pre-/post-fitting and absorb the administrative burden.
Orthofeet is a leading manufacturer and distributor of therapeutic footwear, primarily for the diabetic market. The company provides a range of quality shoes and footwear products, whether casual, athletic, formal or even sandals. Orthofeet offers the first line of sandals approved under the Therapeutic Shoe Program. The closed-toe sandals, launched in 2012, are casual and cool with a heel strap to avoid slippage.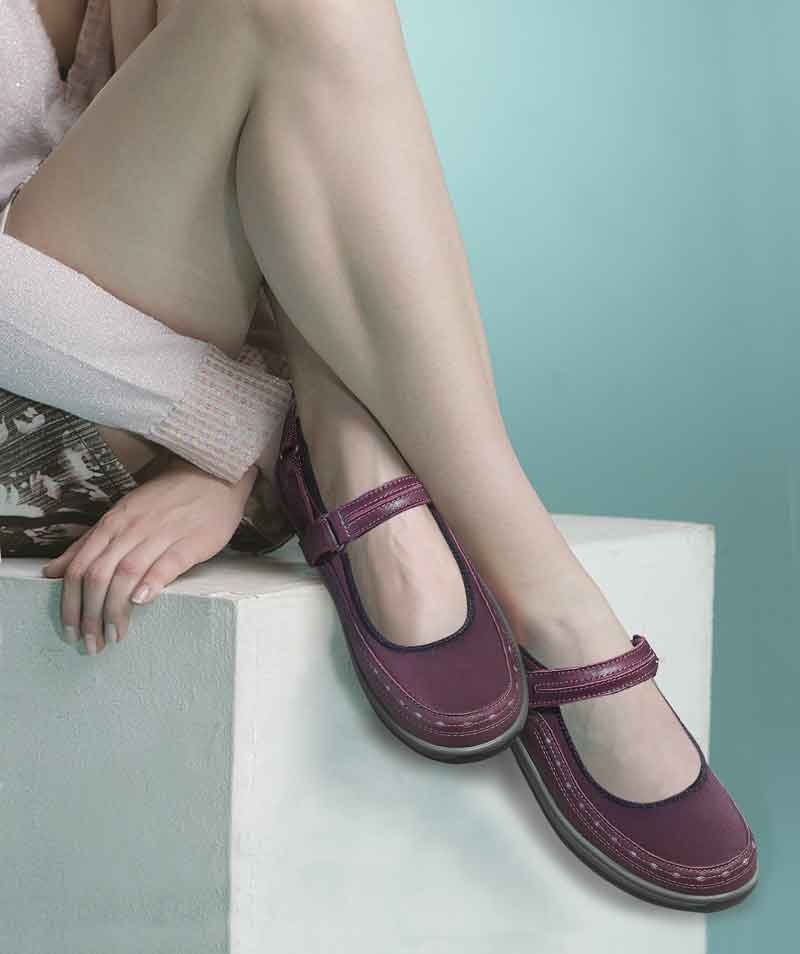 Orthofeet can help educate end-users and referral sources with custom educational materials and a panel of speakers. The message: diabetic footwear offers a preventative approach to lower catastrophic health-care costs. The average cost of shoes is about $300, while an amputation costs $30,000 to $60,000, not to mention the human toll. Providers should communicate with insurers, too. "They are our best friend in this category because they have an incentive to lower long-term costs," says Koide.
He says Orthofeet, which was founded by engineers, also favors the industry continuing to push the technology bar. "There are next-generation products waiting to be launched to further improve our patients' outcomes."
Expanding Beyond Diabetics

Opportunities in the footwear market extend beyond diabetes patients. Looking to expand the market even more, Dr. Comfort rolled out the new Flex-OA footwear line in January, a patented design exclusive to Dr. Comfort to relieve osteoarthritis-related knee pain. The design is based on clinical research to help reduce the load on the knees, a major cause of knee pain associated with osteoarthritis (OA). Karian says the new Flex-OA shoes provide an opportunity to add more than 26 million new people to HME providers' customer base for footwear products. Research by Rush University Medical Center, Chicago, supports the shoes' ability to naturally reduce the load on the knees by 20 percent. The studies also suggest that the X-Sole Relief Technology can help achieve beneficial gait alterations that may help reduce pain and slow the progression of osteoarthritis, Karian says.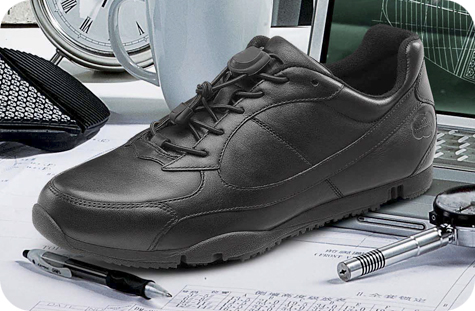 "Our ultimate goal would be to see Flex-OA do for the treatment of osteoarthritis what diabetic shoes have done for the treatment of diabetic foot health," says Joe McClung, senior vice president of DJO Global's vascular division and general manager for Dr. Comfort. The intent is to delay, or eliminate altogether, the need for invasive and costly OA treatments such as surgery or total knee replacement.
Karian says Flex-OA presents an opportunity for HME providers to speak to physicians about benefits of the new product for patients with osteoarthritis. Because Flex-OA footwear is not reimbursed by Medicare, providers are not burdened with fitting requirements, paperwork or concerns about claims getting denied. Flex-OA's suggested retail price between $110 and $130 is not much more than people with OA knee pain pay for regular shoes.
Custom Foot Orthotics

Custom foot orthotics are another opportunity for HME providers, and Amfit's technology allows creation of a custom A5513 diabetic insert at a fraction of the cost of other inserts, with one of the fastest turnaround times in the industry. Customers create foot impressions using a FootPrinter foam box, and Amfit provides diabetic inserts fabricated precisely to each foot for optimum fit and support. From the time Amfit receives the foam box impression, the customized inserts are sent out the door within three to six days. Retail prices for inserts range from $100 to $150. Margins are good, and Trudi Traister, international accounts manager for Amfit, suggests that HME providers research the local market to keep their own pricing competitive. Also, the HME doesn't have to invest in technology.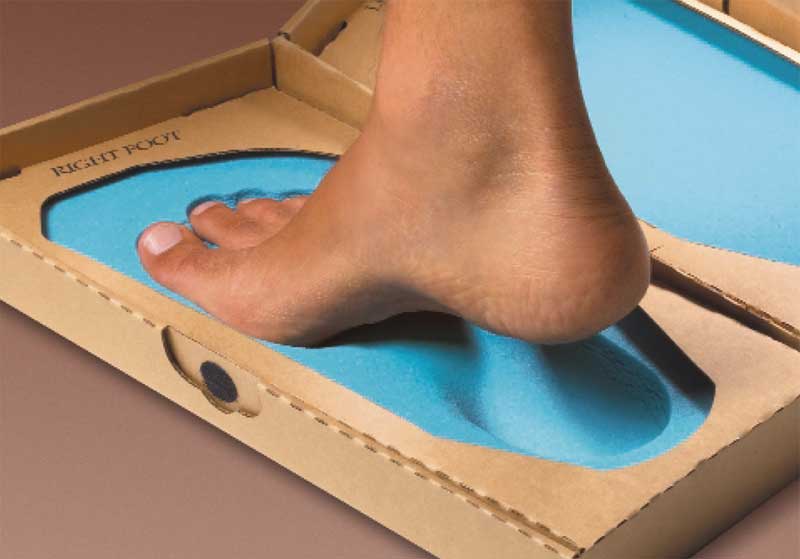 Amfit is a supplier of computerized custom foot orthotic equipment, products and services. With two decades of field experience and hundreds of systems installed worldwide, Amfit offers cutting-edge design software, fabrication technology, superior custom orthotics and customer service. Amfit provides diabetic inserts, reimbursible through A5513, with two top cover options and one base material option that comply with Medicare requirements.
"You can't buy a foot orthotic at your drug store," warns Traister. "You can buy an insert, and it might be comfortable, but it's not a foot orthotic. You get what you pay for, and buyer beware." She compares the choice of an off-the-shelf insert versus a custom foot orthotic to the choice between an off-the-shelf or tailor-made suit: "It will never fit you as well as one that is made to your measurements, and you're walking on it every day," Traister says.
According to Traister, the mainstream shoe market now offers more designs that are fashionable and can accommodate custom inserts. "People don't have to settle for ugly anymore," she says. Shoes with removable inserts are now designed to allow replacement with a custom option. Mainstream shoe designs are also now embracing the need for breathability and the ability to wick away perspiration. Foot care is a huge concern for Type 2 diabetics, and education is a major factor, says Traister.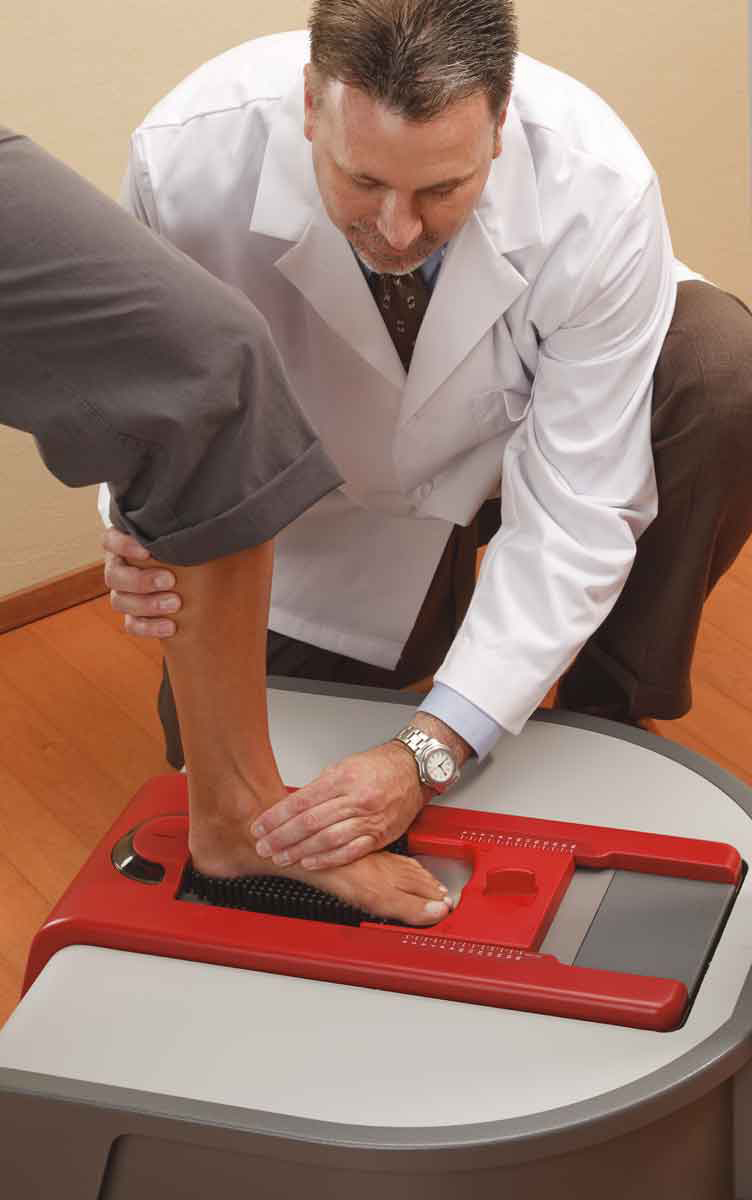 Custom orthotics are critical to preventative care, and not expensive compared to other products. Amfit offers "deals" for multiple pairs for the same customer, and maintains records of each order to simplify reorders at any time. Each customer represents the opportunity for multiple sales, one for each pair of shoes they own, because custom inserts are designed to fit each specific shoe and should not be moved from one shoe to another. "Each insert is not a single sale but an opportunity to win someone over with repeat business," says Traister. "They will also tell others how great their inserts are and where they got them. That will build the cash business, and when they wear out, they will need a new pair."
"There is education involved," adds Traister. "We are overcome by choices, and it's difficult to sort through the information, but in the end it's worth it." She says HME providers are well positioned to spread the word about proper foot care, but should not be seen as providing medical advice. "Your first question to customers should be 'Have you talked to your doctor?'" Amfit offers a tri-fold brochure as a customer handout, and provides a poster and high-resolution images that can be incorporated into an HME's promotional materials.
It's also helpful for a provider's salespeople to have custom inserts in their own shoes, so they can demonstrate the benefits easily to customers, says Traister. Samples allow people to see how the inserts look and feel. Attention to such details can make all the difference in this fast-growing, and potentially lucrative, market.
---
Sidebar
Internet Expertise

Amfit
www.amfit.com
Dr. Comfort
www.drcomfort.com
Nufoot
www.nufoot.com
Orthofeet
www.orthofeet.com