HME Products
Time to Step Up
HME footwear is a fast-growing, underserved category
The Centers for Disease Control and Prevention (CDC) report that lower limb amputations due to complications of diabetes declined 67 percent from 1996 to 2008 in U.S. adults aged 40 years and older. The timeframe of the dramatic decrease coincides with implementation of Medicare's Therapeutic Shoe Program, which began in 1993. The CDC study highlights the benefits of holistic foot care as a factor in improving medical outcomes and minimizing health care costs. Specifically, the CDC mentions the role of diabetic footwear in the improving trend.
However, diabetic footwear is still an underserved market, with fewer than one in six Medicare-eligible patients taking advantage of the Therapeutic Shoe Program. Furthermore, a large influx of aging Baby Boomers will be a factor in doubling the number of eligible patients in the next 30 years, and diabetic shoes are a category that has thus far not been a target of competitive bidding. All these factors contribute to a market that Mark Koide, chief executive officer of Orthofeet, describes as a "diamond in the rough."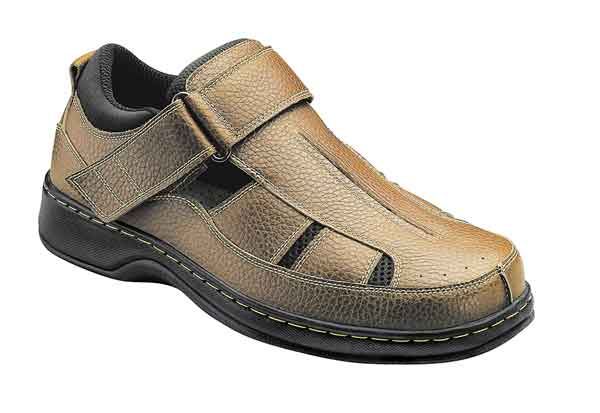 Greg Karian, marketing director at Dr. Comfort, agrees the low percentage of eligible patients who receive therapeutic shoes points to an untapped source of business, and an opportunity for HMEs. Selling through HME providers, Dr. Comfort is a manufacturer of diabetic shoes and inserts, as well as a supplier of diabetic socks, slippers, ortho sandals and compression wear.
Stricter Medicare audits in the last couple of years make it critical that providers have a system in place to generate the proper paperwork to support Medicare claims, Karian says. "We're finding that in most cases when providers are failing audits, it's not because their system isn't working. It's because they don't have any system in place at all," he says. "It's essential to understand the required Medicare paperwork and be prepared to appeal any claims that are denied. The majority of claims are being approved upon appeal." Dr. Comfort offers the "Check 7" system to manage Medicare paperwork.