Footwear
Time to Step Up
HME footwear is a fast-growing, underserved category
The Centers for Disease Control and Prevention (CDC) report that lower limb amputations due to complications of diabetes declined 67 percent from 1996 to 2008 in U.S. adults aged 40 years and older. The timeframe of the dramatic decrease coincides with implementation of Medicare's Therapeutic Shoe Program, which began in 1993. The CDC study highlights the benefits of holistic foot care as a factor in improving medical outcomes and minimizing health care costs. Specifically, the CDC mentions the role of diabetic footwear in the improving trend.
However, diabetic footwear is still an underserved market, with fewer than one in six Medicare-eligible patients taking advantage of the Therapeutic Shoe Program. Furthermore, a large influx of aging Baby Boomers will be a factor in doubling the number of eligible patients in the next 30 years, and diabetic shoes are a category that has thus far not been a target of competitive bidding. All these factors contribute to a market that Mark Koide, chief executive officer of Orthofeet, describes as a "diamond in the rough."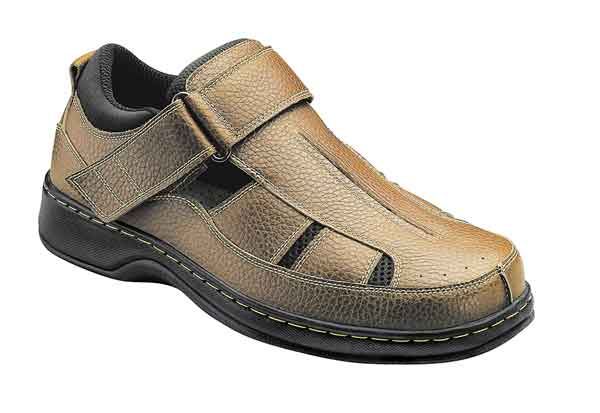 Greg Karian, marketing director at Dr. Comfort, agrees the low percentage of eligible patients who receive therapeutic shoes points to an untapped source of business, and an opportunity for HMEs. Selling through HME providers, Dr. Comfort is a manufacturer of diabetic shoes and inserts, as well as a supplier of diabetic socks, slippers, ortho sandals and compression wear.
Stricter Medicare audits in the last couple of years make it critical that providers have a system in place to generate the proper paperwork to support Medicare claims, Karian says. "We're finding that in most cases when providers are failing audits, it's not because their system isn't working. It's because they don't have any system in place at all," he says. "It's essential to understand the required Medicare paperwork and be prepared to appeal any claims that are denied. The majority of claims are being approved upon appeal." Dr. Comfort offers the "Check 7" system to manage Medicare paperwork.
"Beyond helping those in need of therapeutic footwear, providers should also consider footwear to be a great way to build their business," says Karian. "People love shoes. If you treat your customers right and give them a quality product, they will come back to you for more, and they'll also come back to you when their health needs require the more expensive items you provide."
Turnkey Approach Drives Business

By partnering with a supplier, HME providers can take advantage of the therapeutic footwear market using a turnkey, hassle-free approach, says Koide of Orthofeet. While the per-sale amount is lower than other categories, the number of customers is much higher. Orthofeet employs a network of certified shoe-fitters who can work with HME providers to handle pre-/post-fitting and absorb the administrative burden.
Orthofeet is a leading manufacturer and distributor of therapeutic footwear, primarily for the diabetic market. The company provides a range of quality shoes and footwear products, whether casual, athletic, formal or even sandals. Orthofeet offers the first line of sandals approved under the Therapeutic Shoe Program. The closed-toe sandals, launched in 2012, are casual and cool with a heel strap to avoid slippage.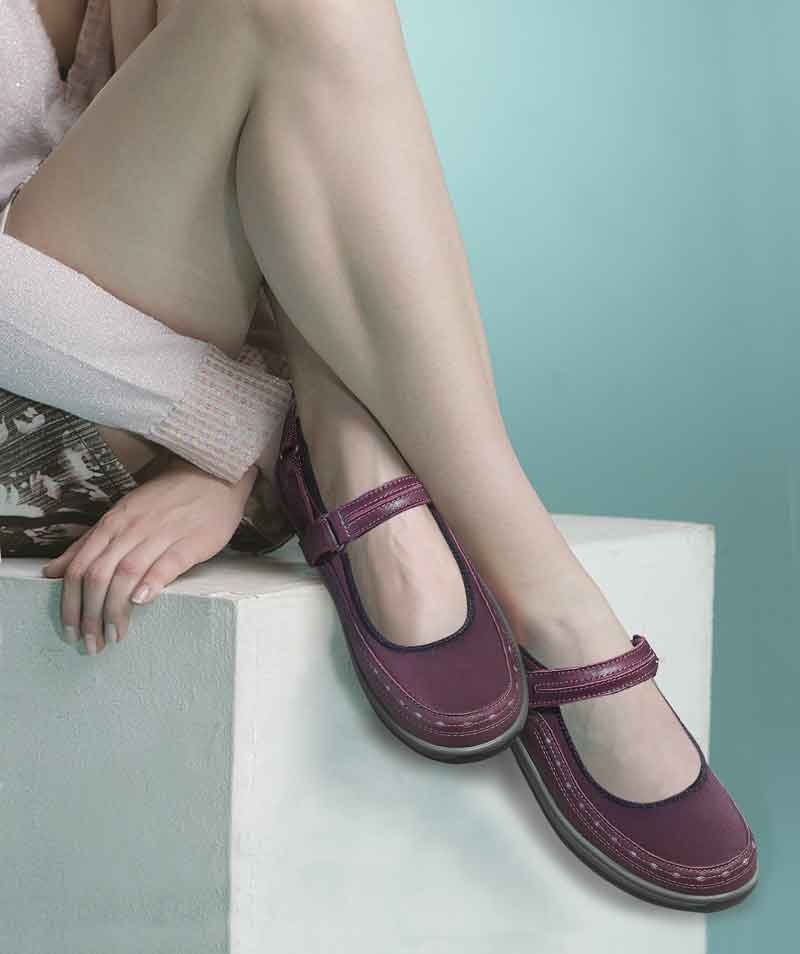 Orthofeet can help educate end-users and referral sources with custom educational materials and a panel of speakers. The message: diabetic footwear offers a preventative approach to lower catastrophic health-care costs. The average cost of shoes is about $300, while an amputation costs $30,000 to $60,000, not to mention the human toll. Providers should communicate with insurers, too. "They are our best friend in this category because they have an incentive to lower long-term costs," says Koide.
He says Orthofeet, which was founded by engineers, also favors the industry continuing to push the technology bar. "There are next-generation products waiting to be launched to further improve our patients' outcomes."
Expanding Beyond Diabetics

Opportunities in the footwear market extend beyond diabetes patients. Looking to expand the market even more, Dr. Comfort rolled out the new Flex-OA footwear line in January, a patented design exclusive to Dr. Comfort to relieve osteoarthritis-related knee pain. The design is based on clinical research to help reduce the load on the knees, a major cause of knee pain associated with osteoarthritis (OA). Karian says the new Flex-OA shoes provide an opportunity to add more than 26 million new people to HME providers' customer base for footwear products. Research by Rush University Medical Center, Chicago, supports the shoes' ability to naturally reduce the load on the knees by 20 percent. The studies also suggest that the X-Sole Relief Technology can help achieve beneficial gait alterations that may help reduce pain and slow the progression of osteoarthritis, Karian says.
comments powered by

Disqus