HME Products
Searching for the Sizzle
A challenging sales environment for HME beds and support surfaces requires clever tactics
Most providers and manufacturers hoping for sizzling sales in the beds and support surface market were disappointed in 2012. However, industry veterans quickly followed up their tepid assessments with a caveat: it could have been worse.
Al Flora, sales manager at Virginia-based SleepSafe Beds, opts to look at the bright side, citing "slow and steady growth" in a year that found many providers gearing up for reimbursement that will soon be governed by widespread competitive bidding rates. "We do hear about competitive bidding from DMEs that distribute our product," acknowledges Flora. "It is hurting their profit, and it's harder to make money now because of that."
At Elyria, Ohio-based Invacare Corp., Phil Cunningham, business manager for HME and LTC beds, questions the business shift from rental beds to cap-out beds. Under the old model, he says, providers counted on getting rental beds back after six to eight months, at which point they could be cleaned up and put back out.
"There has been a shift among some of the competitive bidding winners," explains Cunningham. "With bid amounts being low, they feel like it's a matter of getting the bed out there and letting it reach the 13-month cap out. In the reduced reimbursement market, it is still going to be more profitable to do more rentals, but the provider will have to minimize service costs.
"The average length of Medicare rental didn't change from 2010 to 2011, proving the cap-out model still has many unknowns," Cunningham continues. "That patient is going to use that bed for the next five years. Warranties, repairs, customer satisfaction, patient safety and other factors will affect the overall cost of that product. These factors can impact the perception of the referral source, too."

"Competitive bidding has affected many categories in our industry and home care beds were certainly not left out," says Cynthia Counts, vice president of product management and homecare SBU, Graham-Field. "Because of the decrease in reimbursement in beds, many home care providers are making their buying decision primarily on price. Price cannot and should not be the only deciding factor when it comes to home care beds due to the fact that it is a rental item. Factors such as quality, replacement parts, lifetime of the product and patient safety need to be considered as the 'cost in use' of a home care bed. However, the easiest calculation to make when you are unsure about reimbursement, and the survival of your business may be at stake, is price."
As if competitive bidding were not difficult enough, Ron Resnick, president of Blue Chip Medical, says many providers are also competing with the Internet. "You could go on many different sites such as Amazon.com or Walmart.com and buy a low air loss mattress system, but what do they know about a product?" laments Resnick. "Unfortunately, that is what's happening. The person who buys the mattress ends up with the wrong product. It's the 'buy a box, sell a box' mentality."
While beds and support surfaces are usually driven by reimbursement, and thus governed by political considerations, some manufacturers and providers see it in an entirely different light than other products. "This is such a unique market," says Flora, who conducts business in an office that also houses an 110,000 square-foot facility where the beds are manufactured. "With every bed that goes out, you are truly helping someone. We're going to do what we can to help all our dealers continue to do business and take care of the end user, because that is the ultimate goal."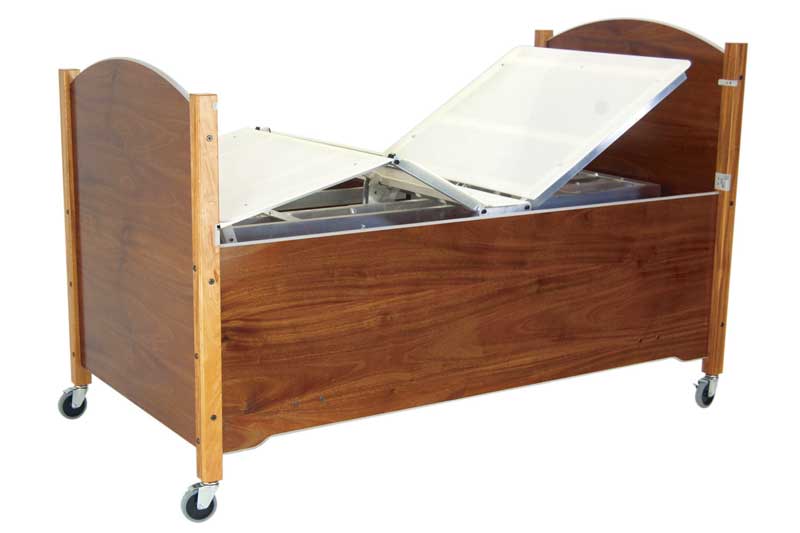 comments powered by

Disqus