HME Products
In Search of Compliance
Market success depends on getting sleep-disorder breathing patients to use therapy devices
Compliance is the Holy Grail of sleep-disorder breathing therapy. Technologies such as continuous positive airway pressure (CPAP) devices only work if patients use them, and yet industry statistics suggest compliance rates hovering around 50 percent, to the detriment of both patient well-being and DME/HME providers' bottom line.
Compliance is critical to successful treatment of sleep-disorder breathing and also to the success of DME/HME providers. It's clearly in everyone's interests to boost compliance, but how?
Devoting time and resources to ensure compliance is particularly challenging for DME providers in the age of competitive bidding, says Mitchell Yoel, executive vice president of business development and government affairs at Drive Medical Design and Manufacturing. "Current pressures on providers are coming from multiple fronts," he says. "Providers must both facilitate and confirm compliance with PAP therapy to ensure clinical outcomes and reimbursement, and must also manage the operational costs associated with the amount of time clinical staff spends on PAP patients to get the appropriate fit and comfort."
In the context of competitive bidding, providers face a precarious balance between ensuring clinical efficacy and staying in business, says Yoel. "The goal is to achieve high patient satisfaction, compliance and outcomes with the fewest 'touches' possible," he explains.
From the perspective of choosing products, achieving PAP compliance efficiently involves considering the versatility of an individual interface, its acquisition cost and the total cost of ownership, adds Yoel. Drive offers the Freedom Series of full face and nasal interfaces to supply providers and clinicians with masks that have low initial acquisition costs and "one size fits all" versatility with multiple cushion sizes in each retail box, fully assembled and with high levels of seal capability and comfort.
Emphasize the Experiential Mode

The technology of sleep-disorder breathing is evolving quickly, and DME providers should open their minds to new technologies beyond continuous positive airway pressure (CPAP) to solve problems, says Barry Krakow, M.D., medical director of Maimonides Sleep Arts and Sciences, Ltd., Albuquerque, N.M., whose sleep clinic has achieved a compliance rate among ongoing patients of about 80-90 percent.
Many patients have trouble with CPAP therapy when breathing out, a condition physicians call "expiratory pressure intolerance." There are other devices besides CPAP—including auto bi-level positive airway pressure (ABPAP), adjustable pressure (automatic positive airway pressure, or APAP), expiratory pressure relief (EPR) and adaptive servo-ventilation (ASV) devices—that can help solve the problem. "The over-reliance on CPAP in my opinion is dramatically holding back our ability to help our patients," says Krakow. "Technology changes now make it very easy to treat the problem of breathing out against the pressure coming in. Everybody recognizes it's there, but they are not looking at it with the precision that would foster the use of these advanced devices."
DME providers also need to get beyond "education" and work in an "experiential mode" to help patients, which involves spending more time coaching patients on using the equipment and getting them to try out and become comfortable with the equiment before taking it home. Krakow says patients need to be engaged on the psychological front as well as the physiological front. "Education is overemphasized in its capacity to achieve outcomes. It's part of the process, but providers should also engage with patients on a psychological level to help them realize that sleep therapy is a wonderful thing." Sleep-disorder breathing therapies require patients to use very intrusive devices while they are sleeping, so it's not surprising there is resistance and noncompliance. DMEs could benefit from training in coaching techniques and cognitive behavioral instruction to better equip them to help patients adapt to therapy, he says.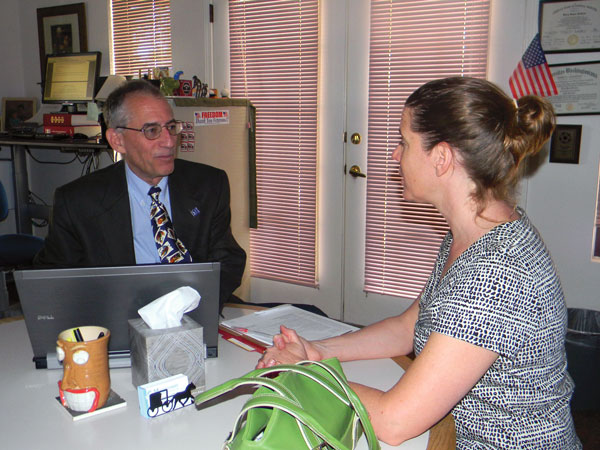 Another problem with treating sleep-disorder breathing is the historic—and in many cases ongoing—adversarial relationship between sleep centers and DME providers. "Instead of DMEs and sleep centers working together, they are often in conflict," says Krakow. "The failure of these two entities to work closely together has led to the problems we face." Among other things, establishing and maintaining a good relationship with a sleep center is a great source of information for the DME provider, who can learn a lot by witnessing how machines are used, how masks are fitted, how titrations are performed and how patients are oriented toward therapy equipment in the sleep center setting.
"If you don't introduce PAP therapy correctly, you often lose the patient after just that first encounter," he says, adding that the more interaction there is among sleep technologists, doctors, patients and DME providers, the better, and greater interaction promotes greater use of the equipment and improved outcomes. "These encounters are critical. Our model at Maimonides is more of everything—more clinic appointments, more retitration studies, more phone calls, more e-mails. As patients get more comfortable with the therapy, they get over the humps."
comments powered by

Disqus