HME industry
Medtrade Spring
Get away to Mandalay Bay
What happens in Vegas… well, you know the rest. But there's more to Sin City than just catering to visitors' hedonistic impulses. Las Vegas is also one of the world's most popular convention destinations—more than 19,000 conventions were held there in 2011, attracting more than 4.8 million delegates. For these visitors and the industries in which they work, Vegas means business.
The HME industry will converge on Las Vegas for Medtrade Spring March 19-21. After three years at the Sands Expo and Convention Center, the 2013 event will be held at the Mandalay Bay Convention Center, the fifth largest convention facility in the U.S. "Mandalay houses everything under one roof and features many price points," said Kevin Gaffney, Medtrade show director, when the move was announced. "It gives us a larger presence and provides room to grow."
Another advantage of the move is that it allows virtually all attendees to stay at the resort complex, eliminating commutes to the convention site. Official hotel partners include the Mandalay Bay Resort and Casino and the all-suite boutique property THEhotel at Mandalay Bay, as well as the nearby Luxor Hotel and Casino. As of press time, reservations were still available at all three properties through the Medtrade Spring website Hotel and Travel page (www.medtrade.com).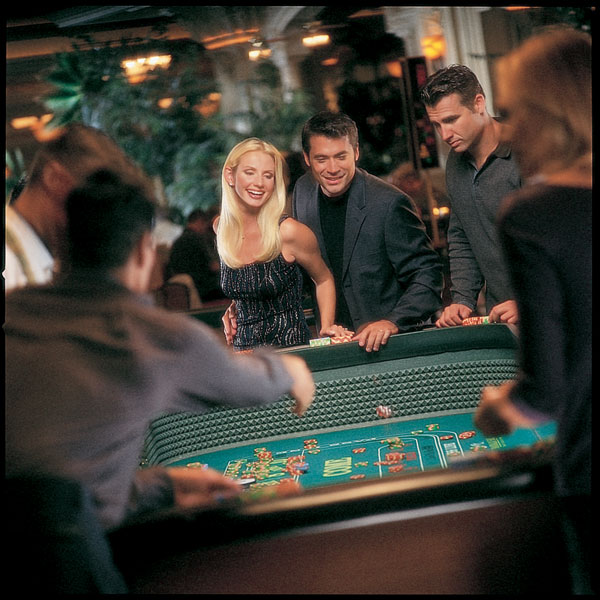 Located at the south end of the fabled Las Vegas Strip, the Mandalay Bay complex offers just about anything a visitor might want or need during their stay. Of course, gaming is a major draw, and with a 135,000 square-foot casino there's something to suit any taste. Try your luck at table games like baccarat, blackjack, craps and roulette, take a spin at the more than 2,000 slot and video poker machines or ante up in any of the wide variety of poker games like Texas Hold'em, Crazy Pineapple and Omaha High.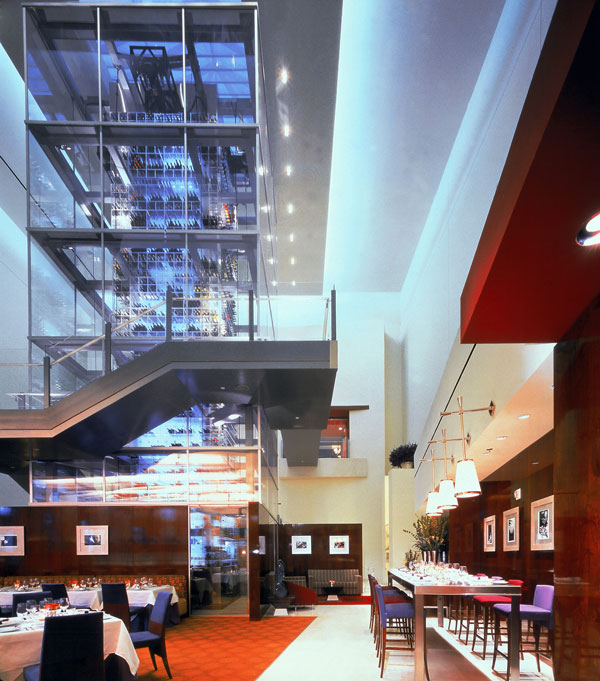 Dining options run the gamut from celebrity chef-helmed fine dining to casual eateries. One of the most renowned restaurants at Mandalay Bay is Aureole, featuring seasonal dishes that include artisan dry-aged beef and fresh seafood. In addition to Chef Charlie Palmer's Michelin starred cuisine, Aureole is perhaps best known for its four-story wine tower containing 10,000 bottles of wine (a portion of the restaurant's reported 40,000-bottle collection). The tower is the domain of Aureole's famed Wine Angel Stewards, black cat-suited women who ascend the tower to retrieve bottles via modified rock-climbing harnesses and motorized hoists. Guests make their selection by searching a 3,200 bottle touchscreen wine list, which includes a 1961 bottle of Chateau Petrus valued at $4,500.
Another of Mandalay Bay's most unique dining experiences can be found at Red Square, where Chefs Brian Massie and Chris Conlon have created a menu that infuses contemporary American favorites with Russian influences, including tuna tartare, chicken Kiev with bacon Brussels sprouts and an impressive caviar selection. The décor features iconic Cold War symbols like the hammer and sickle of the Soviet flag as well as an enormous headless statue of Vladimir Lenin. In a nod to the frozen landscapes of the Siberian tundra, Red Square also features an ice bar stocked with an immense vodka selection (all served at 5 degrees). Those willing to buy a bottle of vodka or join Red Square's elite membership group can don a fur coat and step inside the vodka vault. The vault is kept between minus 5 and 5 degrees and contains 24 private vodka lockers for members as well as the Lenin statue's missing head frozen in a block of ice.
A day on the expo floor calls for some world-class pampering, and the 30,000 square-foot Spa Mandalay combines top techniques and products with a staff of skilled professionals. Choose from the spa's wide array of massages, body treatments, facials and manicures and pedicures, or get your heart racing at the 3,000 square-foot fitness center, featuring state of the art equipment.
If a windfall from the gaming tables is burning a hole in your pocket, head for The Shoppes at Mandalay Place. Located on the sky bridge between Mandalay Bay and Luxor, The Shoppes offers 40 venues, including popular bars, restaurants and unique stores. Discover the largest selection of limited-edition sneakers in Las Vegas at Suite160, stock up for a day on the links at Nike Golf or browse the collectible artwork, pieces of sports history and gifts for sports fans at MVP.
Las Vegas isn't typically known as a beach destination, but Mandalay Bay has nonetheless trucked one in for guests. The resort's aquatic playground features 2,700 tons of real sand, a 1.6 million-gallon wave pool and a lazy river as well as the "Toptional" Moorea Beach Club (for guests 21 and older). If a yearning to try your luck at the tables strikes while you're basking in the sun, the Beachside Casino offers three stories of glass-fronted, climate-controlled gaming. Casual beachwear is not only accepted but encouraged at the Beachside Casino, where even the dealers are dressed in bikinis and bathing suits.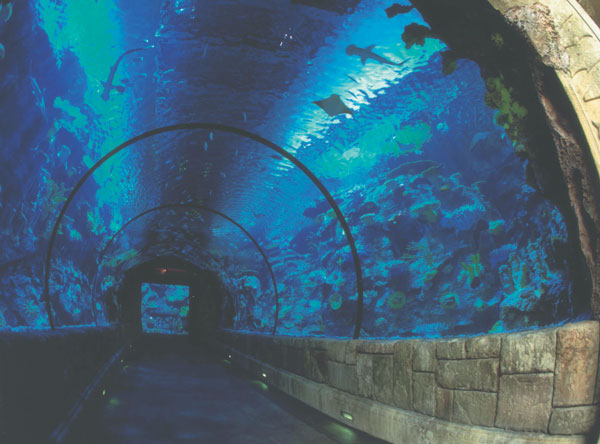 comments powered by

Disqus