How to conquer confusion surrounding this new payment model: A Panel Discussion
Free Webinar
Wednesday, June 26, 2019 - 2:00pm
Register at the bottom of the page or click here.
PointClickCare surveyed hundreds of providers about their top anxieties around PDGM. Transitioning staff to the new model surfaced as one of the most significant causes for concern.
What kind of training needs to be provided?
How will my staff be able to manage this change?
How can I prepare them now?
Join PointClickCare and a diverse panel of homecare providers on Wednesday, June 26, at 2 p.m. EDT to learn how providers are preparing their staff for the new reimbursement model.
Registrants who are unable to attend the live event can watch the webinar on-demand. We'll let you know when it's ready for viewing.
SPEAKER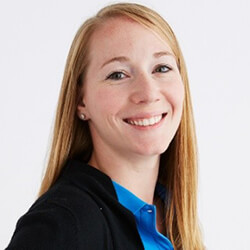 Liza Markling
Product Manager
PointClickCare Home Care
Liza Markling is a product manager at PointClickCare with over 10 years of product innovation, technology and operational roles, and five years of experience in Healthcare IT. At PointClickCare, Markling's primary focus is on financial and back office products, and has worked on care delivery features for web and mobile applications. Prior to PointClickCare, Markling gained experience with ambulatory EHR software, and financial & retail services software. Markling holds a Master of Business Administration from the University of Minnesota.
SPONSORED BY: