Market-leading products for your business
GF HEALTH PRODUCTS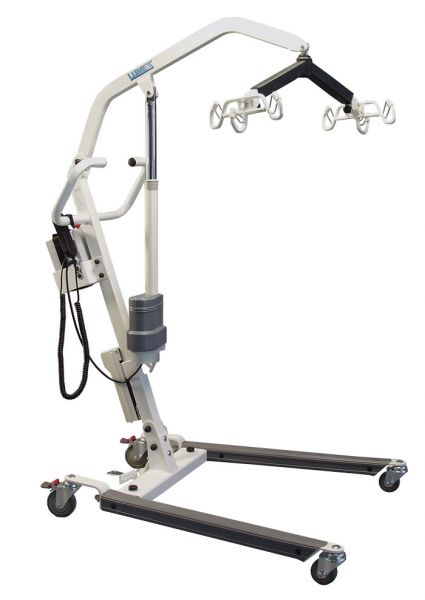 Lumex LF1050 Battery-Powered Floor Lift
The Lumex LF1050 Battery-Powered Floor Lift is sturdy and easy to use. It features heavy-gauge steel construction with a white powder-coated finish, rubber-coated low-base legs to protect furniture and walls, a six-point spreader bar with 360-degree rotation that accommodates many slings, large easy-grip handles for easy maneuvering, an ergonomic hand pendant with hook, a hands-free foot pedal leg-opening mechanism, an emergency stop button and manual lowering mechanism, a low-battery alarm and visual indicator, a 24V DC motor, an accessory storage bag and an instructional video. Coded HCPCS E0635. Visit www.grahamfield.com.
---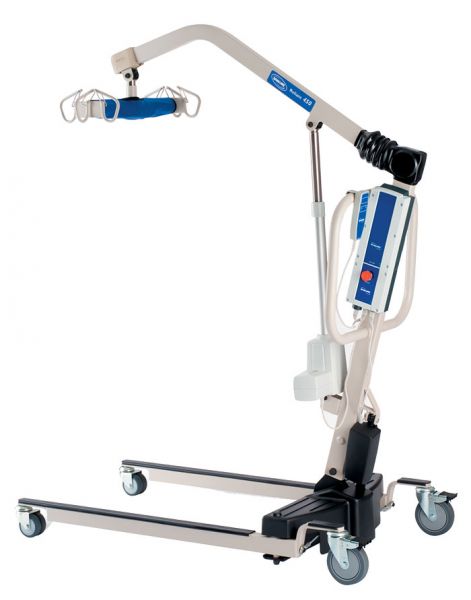 Reliant 450 Battery-Powered Lift
INVACARE CORPORATION
This all-encompassing battery-powered lift system lowers costs and helps protect both caregivers and users from injury. The sturdy lift supports up to 450 pounds, making potentially challenging transfers smooth. A manually lowering safety feature allows for instant response in event of power loss. Padded swivel bar with 360-degree rotation adds comfort and convenience. An audible alarm signals when a battery charge is needed, and a wall-mounted charger holds the included second battery for convenient replacement. Coded HCPCS E0635. Visit www.invacare.com.
---

Beasy Premium Transfer Boards
BEASYTRANS SYSTEMS, INC.
BeasyTrans' premium transfer boards, with gliding-rotating seats, allow for transfers with no lifting. The system slides patients to the appropriate position without tugging or pulling on sensitive skin or causing injuries to caregivers and patients. They are made of strong DuPont polymers with a weight limit of 400 pounds and are tested to 1,100 pounds. Beasy transfer boards can also be used in car transfers, supine transfers and for boosting patients in bed. Visit www.beasyboards.com.
---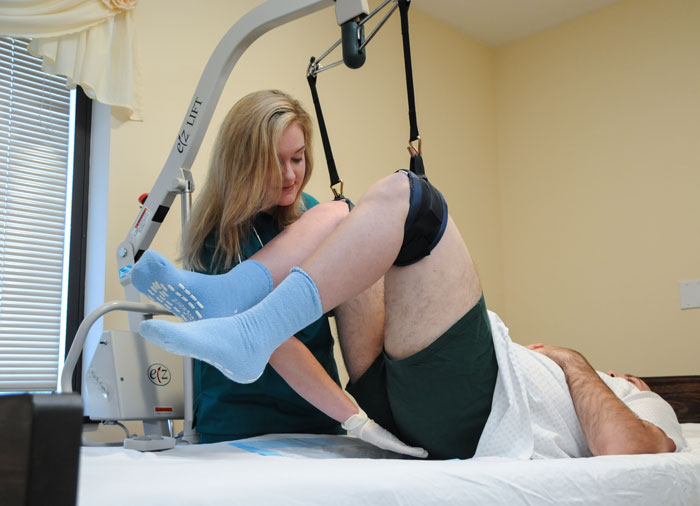 Lavin Lift Straps
LAVIN LIFT STRAPS
Lavin Lift Straps are designed for homecare and bariatric patients for clothing changes and cleanings in the bedridden and incontinent, and for wound care, catheter insertion, and other procedures requiring the secure lifting of a limb or lower body. Hospice and extended care workers and others will be able to safely treat patients alone without needing to to logroll and lift patients or hold limbs for treatment. Coded HCPCS E0621. Visit www.lavinlift.com.