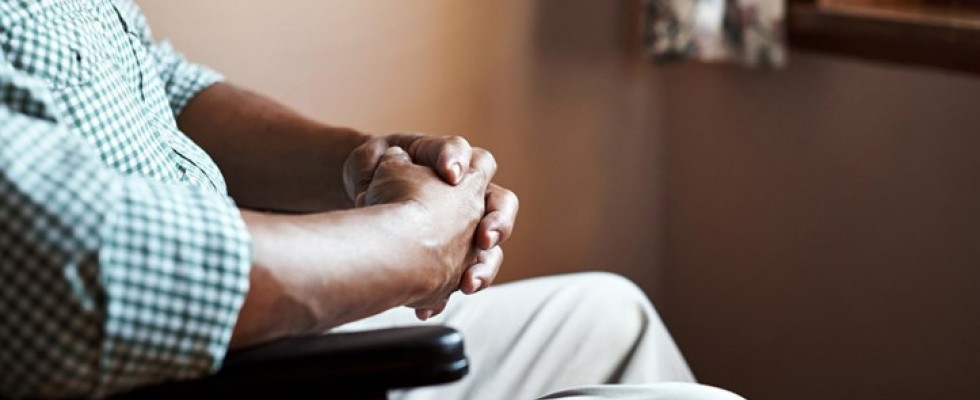 A guide for packaging and providing single-source oxygen at discharge
Tuesday, August 22nd, 2017
Discharging patients into homecare involves a series of steps to help ensure that patients are fully prepared to participate in their care plan and, at the same time, prevent avoidable and costly readmissions that hurt health care providers.
The oxygen patient is important to a homecare company, but more importantly, the homecare company is important to that oxygen patient, as these providers are often the first point of contact and trusted advisors throughout the care program.
Simply put, patients need their homecare providers. The HME provider is there for the patient during their entire treatment period and provides much-needed support.
Focusing on discharge planning and education to assist in the transition from hospital (or clinic) to home provides an opportunity for the HME provider to develop strong relationships with these valuable referral sources, which are key to a homecare company's success. Suppliers can be expected to partner in the process.
A single-source POC is one that is able to meet all of the patient's oxygen requirements under all conditions of daily use—rest and exercise, sleeping and even traveling by vehicle, boat, train or airplane. While there is still no single oxygen system that is best for all patients, CAIRE's Eclipse 5 portable oxygen concentrator (POC) has earned a reputation as a reliable product for its ability to deliver a wide range of pulse flow options that can be customized to the patient by the clinician, and for its ability to easily switch to continuous flow oxygen up to 3 LPM.
A newly developed hospital discharge program for HME providers centers around this machine and teaches how to quantify efficiency and cost savings.
Strengthening Relationships and the Quality of Care
Homecare profits remain squeezed by reimbursement cuts; yet, providers refuse to sacrifice the quality of patient care. They continue to do what is in the best interest of the patients, but how much further can homecare providers bend? We developed a program to help enhance patient care at discharge, while streamlining operations, simplifying logistics and, ultimately, saving the dealer money.
The Approach
1 Educational materials provide simple instructions for using the equipment at the time of discharge
Ensuring that the patient has adequate knowledge on how they can maintain their oxygen levels while they adjust to their at-home responsibilities. By letting the patient go home and settle in with their single-source portable oxygen concentrator, homecare companies can schedule their home set-up appointments during normal business hours and can leverage their current delivery routes, leading to significant overhead savings.
2 In-home visits are planned with more advanced notice.
A single-source oxygen concentrator can reduce same-day in-home visits and allow the homecare company to avoid after-hours, weekend and inclement weather visits. This allows the homecare company to better manage resources and route planning.
3 Patient education is furthered during a scheduled home setup
Where and when a patient and/or a caregiver will have had time to formulate questions and better discuss how the product works, as well as troubleshoot any issues. Focus can be on helping the patient understand their disease state and explaining to them the importance of ambulation and following the treatment schedule recommended by the doctor. This could lead to better patient compliance and better patient outcomes, and should increase the provider's referrals.
4 A homecare company has the potential
to generate rental or even cash sales opportunities if the patient decides to continue using the device that was provided at the time of discharge. Opportunities for sale of additional accessories or even a second portable oxygen concentrator may be presented.
What to Request from the Sales Force
In selecting a product to provide, homecare companies should work closely with their manufacturer's product representatives to select the proper single-source portable oxygen concentrator for their fleet.
The more tools you have to work with, the better chance you have of gaining a referral. We developed a simple toolkit that will help the homecare provider communicate the benefits to the patient and also drive referrals by highlighting:
Patient quality-of-life benefits:
A single-source oxygen system provides each patient with total freedom and flexibility to do as they want, when they want, by offering both pulse dose and continuous flow. The machine must be able to support all conditions, so selecting the proper machine is very important.
Operational benefits to the homecare provider:
The manufacturer's sales force can help train referral sources on the clinical benefits of using POCs upon discharge to help sell to their referral sources. Manufacturers know the products inside and out and can be available to help the homecare provider grow their business and provide the best patient care available.
Training guides:
Use the manufacturer's sales force to work with local clinics and hospitals to properly train patients on the use of the equipment. Partnering with the right manufacturer will provide the homecare company with resources that will properly train and prepare their sales force for important discussions with clinicians.
Conclusion
Focusing on this important segment of the oxygen population, partnering with the right manufacturer, and selecting the right single-source oxygen solution will enable the homecare company to continue to provide exemplary care to patients during their critical time of need, improve referral sources and patient outcomes, and also improve operational efficiency and profitability.