Market-leading products for your business
DRIVE DEVILBISS HEALTHCARE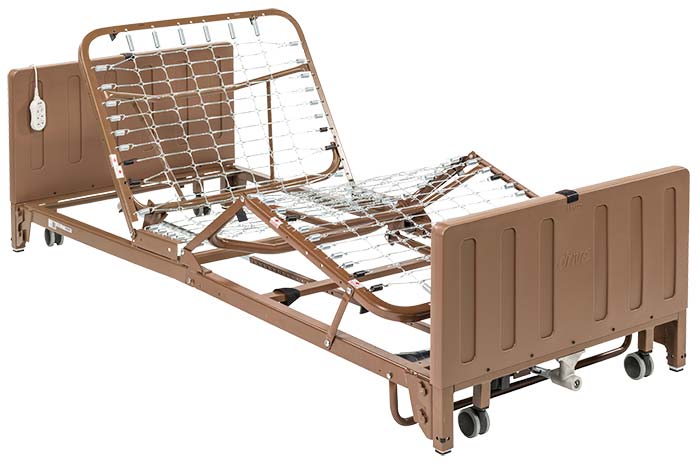 Full Electric Low Height Bed
Ideal for residents who are at a higher risk of falling out of bed, the three-motor Full Electric Low Height Bed features quiet motors that smoothly adjust the head and foot sections and overall bed height to provide maximum resident comfort and ease of use for the caregiver. The height adjustment and head and foot deck motors come pre-installed on the foot section and do not require assembly. In the event of a power failure, the top-mounted Hi/Low and manual cranks can override the sleep surface adjustments. An extension kit that extends the bed length from 80 inches to 84 inches is also available. Visit www.drivemedical.com.
---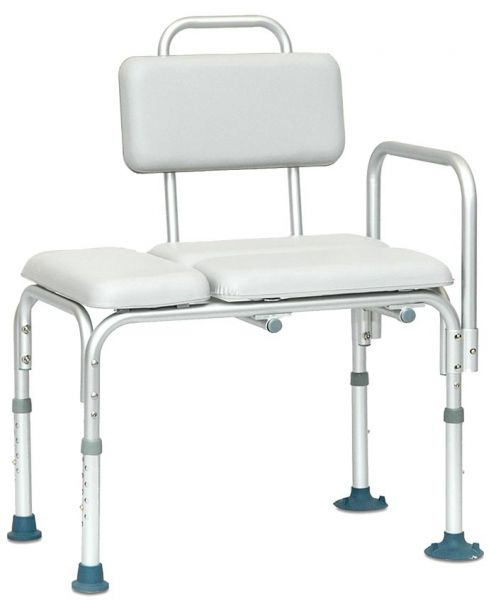 ProBasics Padded Transfer Bench
COMPASS HEALTH BRANDS
The ProBasics Padded Transfer Bench helps make transfers in and out of the bathtub safer and more comfortable. Constructed with an aluminum anodized frame and padded back and bench, it features a reversible back for either right- or left-handed transfers. The angled legs have one-inch, easy-snap button adjustments and wide-base, non-skid feet for added sturdiness and safety. Tool-free assembly and a limited lifetime warranty mean worry-free safety. Visit www.compasshealthbrands.com.
---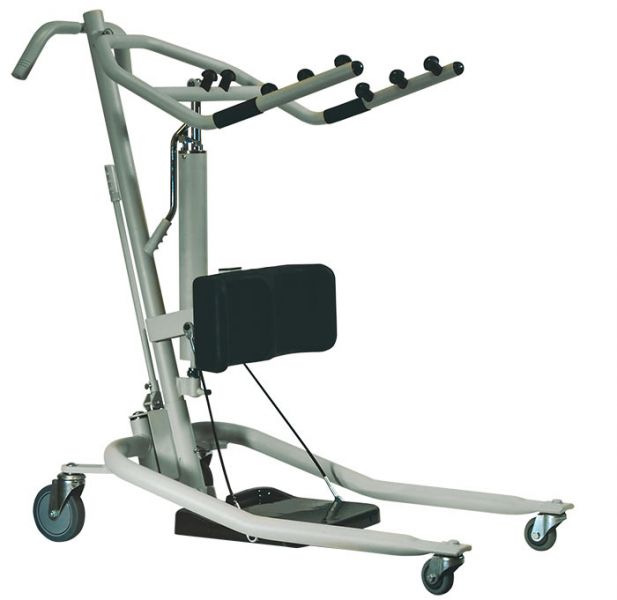 Get-U-Up Hydraulic Stand-Up Lift
INVACARE CORPORATION
This lift is ideal for users who need rehabilitation support or can bear partial weight; it offers safety, comfort and stability for both users and caregivers. Innovative adjustment features allow this lift to adapt to a variety of body sizes and shapes. Padded leg support is adjustable for comfort at any height. A retractable, non-slip footplate provides a stable base for safe transfers. Low-friction casters make rolling the lift across indoor surfaces easier, and the pump handle can rotate sides for caregiver convenience. Sling attachment is fast and simple and protects against accidental disengagement. Visit invacare.com.
---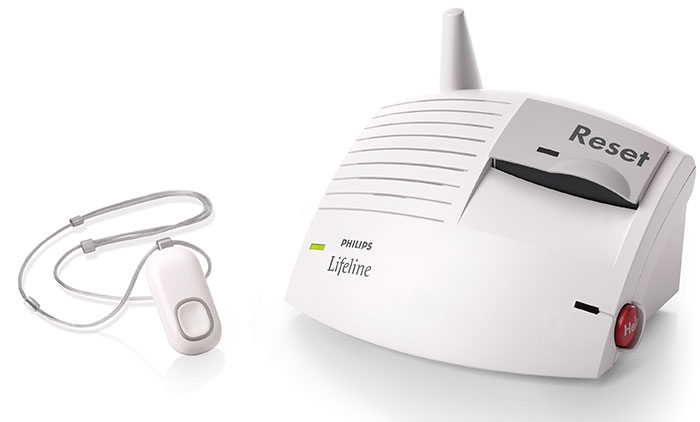 Lifeline HomeSafe with AutoAlert
PHILIPS
This personal alert system provides a feeling of security in and around the home. With a push of the button, worn as a pendant or wristband, connection to a trained care specialist is available 24/7, 365 days of the year. A caring team of professionals will dispatch the right kind of help, whether that is a friend or family member who lives close by or emergency services. With AutoAlert fall detection technology, a call for help can be placed if a fall is detected—even if an individual can't push the button. Visit www.philipslifeline.com.