Market-leading products for your business
MAC'S LIFT GATE, INC.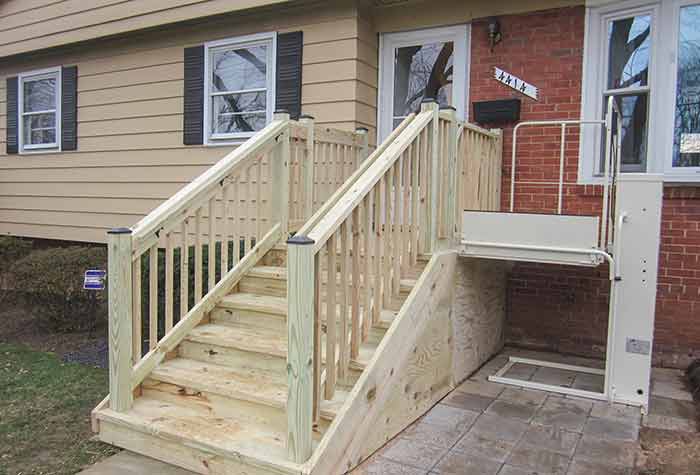 Vertical Home Lifts
Mac's Vertical Home Lifts are designed and engineered for everyday use. They are easy to operate, easy to install and virtually maintenance free. The lifts have a 750-pound weight capacity and will accommodate electric wheelchairs and scooters. The lifts will operate in all weather conditions from -30 degrees to +120 degrees and are weatherproof and sealed. The lifts operate on a 110 VAC and draw seven amps when in use. They also come standard with an emergency manual hand crank and 5-year limited warranty. Visit www.macshomelift.com.
---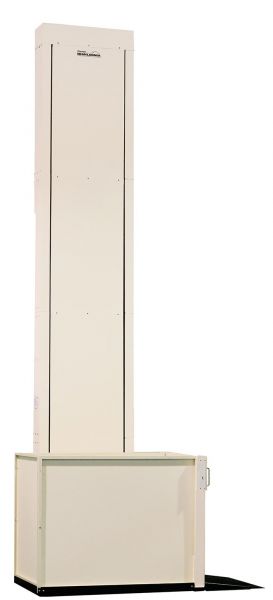 Highlander Vertical Platform Lifts
HARMAR
Harmar Highlander Vertical Platform Lifts, also known as porch lifts, offer customers a great option for accessibility both indoors and outdoors. The commercial unit offers lifting heights of up to 14 feet with a 750-pound capacity. Units have a top-mounted motor and electrical box to protect from standing water. Speed of 10 feet per minute. Available in AC and DC models, ETL listed. Visit www.harmar.com.
---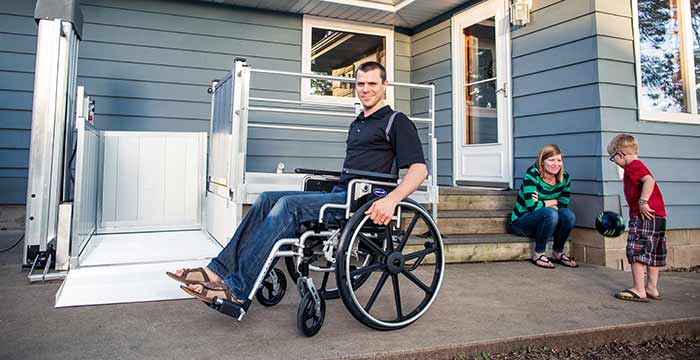 Passport Vertical Platform Lift
EZ-ACCESS
The Passport Vertical Platform Lift is the ideal home access solution for any difficult porch, deck, or other raised entry. The Passport features an all-aluminum design, making it the lightest residential vertical platform lift on the market. The operating system was designed with safety plus ease of operation and installation in mind; the tower and accessories are pre-wired using automotive-style connectors (no additional wiring needed); and the DC-powered unit requires only a 120V outlet for trickle charging. With its self-diagnostic LED control board and plug-and-play wiring technology, the Passport is the preferred lift of technicians and installers. Visit www.ezaccess.com.