Market-leading products for your business
INVACARE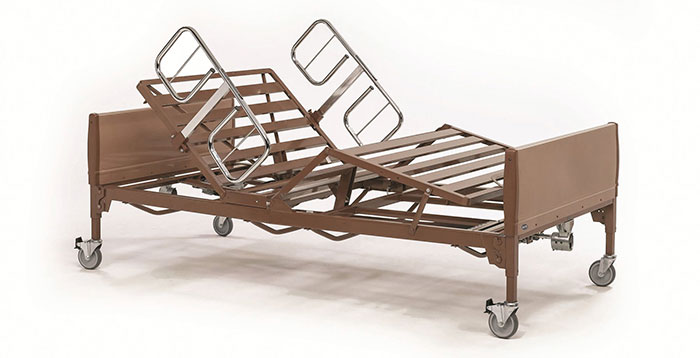 BAR600 Bariatric Bed
The Invacare Bariatric Bed is a heavy-duty full-electric bed frame designed for bariatric patients. It is capable of supporting individuals who weigh up to 600 pounds. The bed frame extends to the edges of the bed deck for better support than most other split-spring bariatric beds. Using the hand pendant, the patient or caregiver is able to change the positioning of the head and foot sections, as well as the bed height. Despite the bed being substantial in size, setup within the home is easy—no special tools are needed. Visit www.invacare.com.
---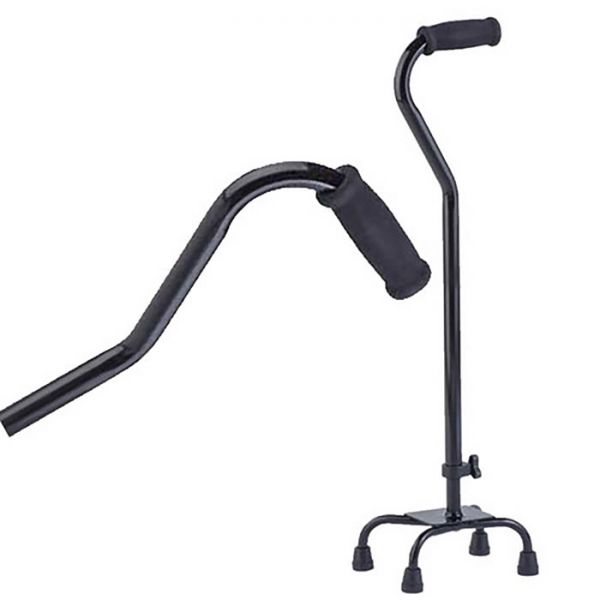 Bariatric Quad Cane Small Bases
ALEX ORTHOPEDIC
These canes employ a typical offset handle for greater stability; the small base has an 8-inch by 6-inch footprint. The bases are welded four-point steel. They have push-button height adjustments in 1-inch increments from 30 inches to 39 inches and a weight capacity of 500 pounds. The cane shaft is aluminum to reduce the carry weight. Hypalon grips and replaceable cane tips complete the package. Visit www.alexorthopedic.com.
---
ProBasics Heavy Duty K0007 Wheelchairs
COMPASS HEALTH BRANDS
The ProBasics K7 Heavy Duty Wheelchairs feature a robust design to accommodate patients with wider seats and higher weight capacity. With seat widths from 24 inches to 28 inches, a weight capacity of 450 pounds to 600 pounds and a heavy-duty slide tube frame, the ProBasics K7 offers a rugged yet attractive option for the bariatric patient population. These wheelchairs feature 8-inch semi-pneumatic front casters, 24-inch rear urethane wheels, removeable padded desk armrests and heavy-duty vinyl padded upholstery, and are available with swing away footrests with aluminum footplates or elevating legrests with padded calf pads and aluminum footplates. Visit www.compasshealthbrands.com.
---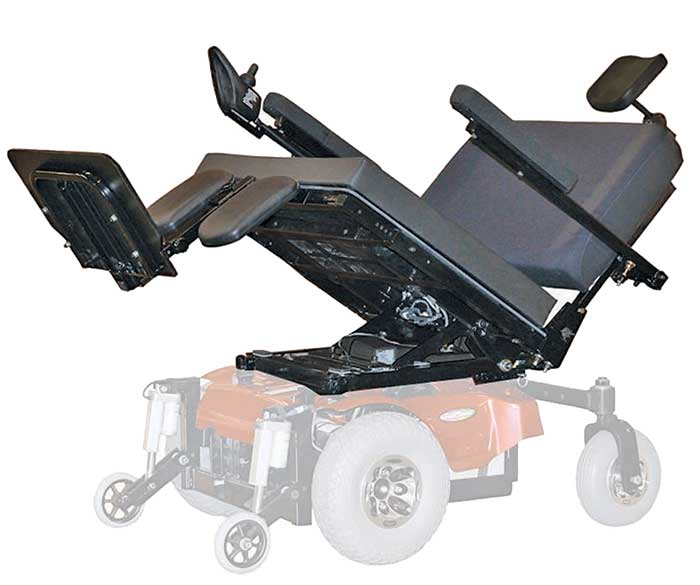 Boss Equalizer HD Tilt
PACESAVER
A 600-pound capacity heavy-duty tilt with 60 degrees of tilt action when added to a comparable chair base. Seat dimensions include width to 32 inches and depth to 24 inches for optimum tissue allowance. Arms are adjustable for height, length, angle and width. The sculptured back adjusts for angle, depth and back gap, allowing excessive tissue space to flow. Available options: power articulating ELRs, power center column, swing aways, custom-sized foot plates and more. Visit www.pacesaver.com